Psychic Help
Paranormal Investigators Project
Read or report instances of angelic, supernatural, or psychic help and become part of our paranormal investigators project.

I've always known that for those who are ready, no explanation of the paranormal is necessary and for those who are not, no proof is ever good enough. But many of us have been 'in the middle' at some point along the way. Interested in - but having no direct evidence of - what stands just outside our accepted five senses. 
Click here to participate in our paranormal investigators of psychic help project.
Revealing your 'strange but true' psychic stories can encourage and guide more kindred spirits who travel this path less traveled we find ourselves upon.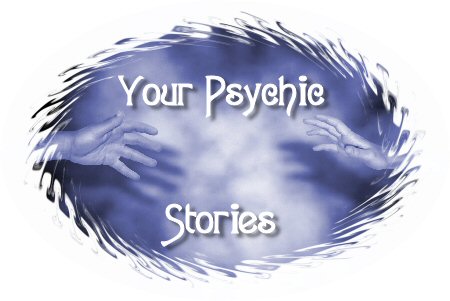 Here are some suggestions of the things you may like to share:

Do you have proof of ghosts or visitations from the afterlife that have inspired you or given you that leap of faith in spiritual and paranormal phenomena?
Many of us have had bizarre awakenings to life beyond the accepted norms. As I have mentioned in the stories of my Mystic Journey of Psychic Development, perhaps you would like to share your chronicle of psychic initiation too.
Maybe you have just had a first encounter with a psychic that intrigued you. Why not share your account of the help you received?
And for the paranormal investigators among us, what strange but true reports can you share?
Séances? When you have asked "Is there anybody there and been surprised by amazing answers of insight and guidance? What was your spooky reply?
What about Angels? Are you connected with your guardian angel? Have you had the blessing of an angel rescue, what happened? For instance, here's a story of my own. I remember a time some years ago when I received help from an angel on my shoulder.
Although the form is set up to block spam and therefore prevents you entering html code, I'm happy to build a link to you if you have further related information on anther website. So just add your URL and I will enable it after approving the content.
IMPORTANT Please do NOT just past copy from another website. Duplicate content will only reduce the search engine rankings on both sites. Only enter something original for publication on Psychic-Junkie.com - Duplicate content will be rejected!
Share Your
Strange But True
Stories of Psychic Help
Do you have a great paranormal story that's strange but true? Now you can share it!
Published Paranormal Articles
You can read, rate and comment on the submissions below.
Links for Psychic Help & Paranormal Investigators Project
Psychic
› Paranormal Investigators Project