Dream Meanings Project
The Psychic Junkie dream meanings project. Are you looking for the psychic insight to be gained from your dreams? 
Carl Jung claimed that dreams were our deeper selves talking to our conscious selves.

I believe some of our dreams contain messages from our sixth sense. Having been a practising clairvoyant for many years (now retired) I have long known the significance of the psychic dream.

With so many contributions from the site's readers containing requests for dream interpretations, or psychic stories about dream meanings, I've opened up this project page for the following reasons.
Are you puzzled by a strong dream? One that obviously contains an important message or two, yet you are unable to decipher its meaning? Then I'd invite you to submit your dream, with as much detail as possible, to see who can provide you with free dream meanings and some valid insights.
Are you learning how to interpret dreams and want a great environment to practice and learn? Then I'd invite you to read the submissions and offer your own interpretations in the comments section.
Are you a Professional Psychic, specialising in dreams and their meaning? Please feel free to place your own advice and interpretations in the comments section of the submissions. And add your own web site or contact info so that people may find their way to you for more in depth explanations.
You can also submit your own articles relating to dreams and their meanings.
You can also submit your Lucid Dreaming stories.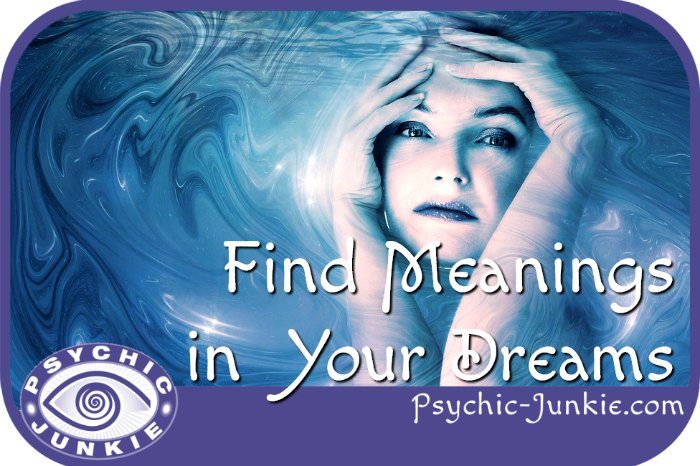 I've added a Miscellaneous Dream Interpretations page to place the smaller postings. If you submit a dream for interpretation and it has less than 100 words I will shift it to this section.
A dream gives a hint about what is going to happen in the future. If you seek a professional dream reading, click here to jump straight over to my Dream Reader listings. Paid consultations are available 24/7 to help you unravel your dreams and their meanings right now (with free minutes and discounts for new clients).
Our Dream Meanings Project
Do you have a dream for interpretation? Have you woken in wonder of your dream's hidden meaning?

Or would you like to share your own dream and the meanings you feel you have found yourself?
Published Dreams
Dreams awaiting your interpretations.

More Dream Meanings Project Info & Links: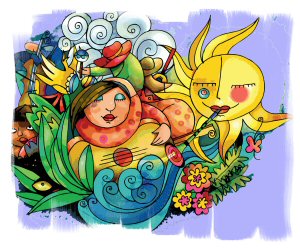 If you would like further reading about dreams and their interpretations, you could try these wiki pages.
Dream interpretation is the process of assigning meaning to dreams. In many ancient societies dreaming was considered a supernatural communication or a means of divine intervention, whose message could be unravelled by people with certain powers.  Wikipedia: Dream interpretation
A dream dictionary is a tool made for interpreting images in a dream. Dream dictionaries tend to include specific images which are attached to specific interpretations. However, dream dictionaries are generally not considered scientifically viable by those within the psychology community. Wikipedia: Dream dictionary
Dream sharing is the process of documenting or discussing both night and day dreams with others. One of the primary purposes of sharing dreams is dream interpretation. Wikipedia: Dream sharing
Original dream meanings project Part 1
Original meanings project Part 2