Horoscope 2016
Here is a horoscope 2016 overview for each of the twelve star signs. As we take a look at each individual prediction, make sure that you understand that this is just some insight into your year ahead.
As you can see in this horoscope overview, it isn't doom and gloom for anyone. Instead, there may be some challenges along the way, but life has the ability to improve.
All horoscopes are also subjective and your moon, planetary alignments, birth time and other factors are all critical for your success.
Click here to consult an accomplished astrologer for a more detailed future forecast.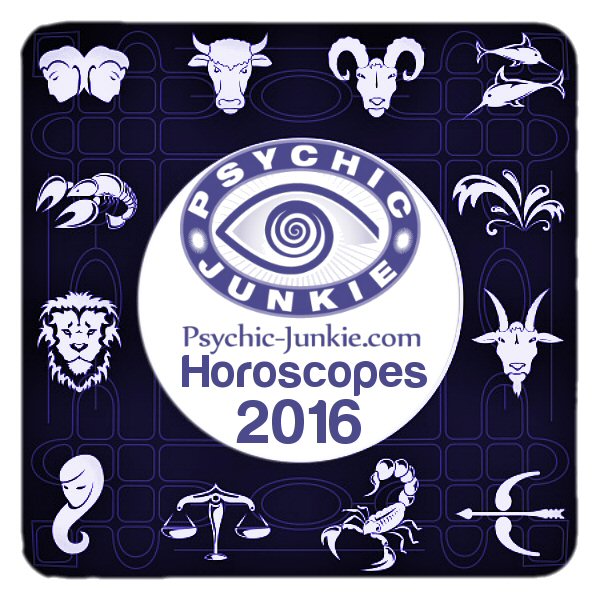 The Highlight for Aquarius in 2016
Begin to build new contacts this year. Instead of putting the focus on relationships, this is the year to focus on making new friends. If romance blossoms, embrace it, just note that your social life is very important this year. Your emotional health is also critically important this year, focus on yoga and other routines that can help you to improve your life. Click here for Love, Work and Luck in your Aquarius Horoscope 2016

The Highlight for Pisces in 2016
You have plenty of choices to make this year. You need to make sure you decide the importance of items early on. Love, Finance, Health, Career, and other items should be prioritized early on in your mind. This will be the order that they work out for you. As the latter months come along, you'll be tempted to stray from your path. Just remember that if you remain true, you'll have a bounty of blessings before the end of the year. Click here for Love, Work and Luck in your Pisces Yearly Horoscope 2016
The Highlight for Aries in 2016 

Aries should expect plenty of obstacles in 2016. There are destined to be bumps in the road, but don't allow that to keep you down. While things begin rough, the latter part of the year is destined to be full of fun and excitement. Just don't allow the stress of life to overwhelm you and you'll find that you are destined for a path of greatness. Click here for Love, Work and Luck in your Aries 2016 Horoscope

The Highlight for Taurus in 2016
Taurus should plan on taking on life directly this year. Those who embrace the challenges they face will ultimately be successful. Both career and business are destined to succeed if you are diplomatic with your approach. Relationships are also set to be favorable this year, especially with a Capricorn.  Click here for Love, Work and Luck in your Taurus Horoscope 2016

The Highlight for Gemini in 2016
While there were plenty of obstacles in the last few years, things are set to get better for the Gemini. This year, you'll find that life is about to take you in a better direction than before. Just be sure to plan your finances and if you're planning on getting pregnant this year, focus on the latter half of the year. The Gemini also should also embrace their karma catching up with them this year and should strive to improve any misgivings from previous years. Click here for Love, Work and Luck in your Gemini Horoscope 2016
The Highlight for Cancer in 2016
Confidence and an optimistic view on life is important in 2016. Expect your earnings to soar this year. That doesn't mean one should live carefree. Your health should be focused on this year, make sure you are exercising and eating well. An event in the latter months of the year is destined for you. Click here for Love, Work and Luck in your Horoscope Cancer 2016
The Highlight for Leo in 2016
Jupiter will play a pivotal role in your year. While many fear the planet, it means prosperity and abundance are in your future. You may encounter times where you have enough you can go on a shopping spree, but urge yourself to save for an event that will happen during the summer. This is the year to focus on love and romance, so try to find something that goes beyond a meaningless fling and begin your search for someone who will ultimately fall in love with you. Click here for Love, Work and Luck in your Leo 2016 Horoscope
The Highlight for Virgo in 2016
Virgo is in an exceptional position this year. Business ventures will ultimately be profitable and creativity will allow you to expand in life. If you are blessed with a pregnancy this year, your child will be bestowed with incredible gifts. As for relationships, work on strengthening your bonds this year and avoid switching relationships if possible. Click here for Love, Work and Luck in your Virgo Horoscope 2016
The Highlight for Libra in 2016
Family is a main focus for the Libra this year. There will be multiple developments and blessings in your family for the upcoming year. You'll find that your relationships are ready to enhance in their passion and love for the year. Embrace the evolution. Just be careful of the woes of stress this year. It's a good idea to find ways to relax so you can combat it, should something come up. Click here for Love, Work and Luck in your Horoscope Libra 2016
The Highlight for Scorpio in 2016
Your intuition must be trusted this year. Be wary of people who try to work their way into your life this year and proceed with caution. There is an increase in business trips for you this year, use these as a chance to expand your horizons. Love is on the rise this year, so make sure you embrace each opportunity you have, as you are one step closer to finding your soulmate if you haven't already. Those who are with their soulmate will find that their bonds grow stronger this year. Click here for Love, Work and Luck in your Horoscope Scorpio 2016
The Highlight for Sagittarius in 2016
Your career will remain the dominating force this year. Make sure you remain focused on it. Avoid risking investments and the stock market in general. Love will take a backseat to your career in the forthcoming year. That doesn't mean it should be ignored. Make sure you routinely let your partner know your feelings and avoid getting loss in corporate life. It is a good idea to begin building a savings account. Click here for Love, Work and Luck in your Sagittarius Horoscope 2016
The Highlight for Capricorn in 2016
Love is destined for you this year. Work on improving your romance and seek out someone who is ready to embrace you. Diet and physical activity are also a must this year, make sure you take the time to improve your overall health and work on resting up, as exhaustion and fatigue can become problematic. Remember that most issues in life are minor and you need to avoid making your life miserable over them. Your career is about to significantly improve in the latter months of the year. Click here for Love, Work and Luck in your Capricorn Horoscope 2016
Horoscope 2016 Archives
Click here for your weekly horoscope forecast