Intuitive Promptings
Don't ignore your intuitive promptings. 
Early in his career Kody relocated from Salt Lake to New York City. The day he left home he had a prompting to go and see his brother Kris to say good-bye. But being particularly busy Kody disregarded the feeling.
Two months later Kody got a phone call from his parents to say that Kris had been killed in a freak accident.
Immediately, Kody recalled the prompting that he had ignored just a few months earlier. This tragic experience changed his life. Kody sum's up what he learned in a single sentence "Promptings are not to be analyzed; they are to be acted upon."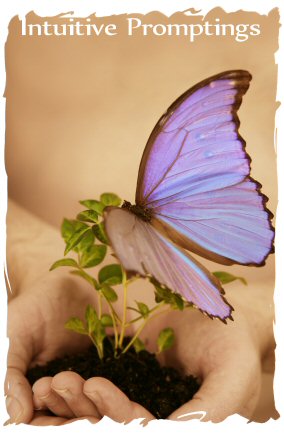 This event led Kody to commit to the memory of his late brother in this way. From that day, he would act upon his promptings and teach others how to do the same. And his wonderful, meaningful, organization was born.
If there was a SYSTEM that gives you the tools to respond to your intuition and your promptings instantly by expressing appreciation, would you want to know about it? 
This was me talking about why I chose to exit the rat race. And how following my gut feelings with SendOutCards enabled me to do so.
Intuitive Promptings Links
A master storyteller, Kody uses stories to illustrate the significance of acting on your feelings the inner promptings, that inner voice that describes your uniqueness and significance, and the outer promptings, the impulses to reach out in kindness to those around you. Promptings guide you to your genius within, helping you make the difference only you can make in the world.
"Kody Bateman's powerful book, Promptings: Your Inner Guide to Making a Difference, is a great road map to achievement, beauty and strength in action. Personal development, financial success and better relationships with each other are all celebrated in this exciting story of a man who turned tragedy into triumph."
Kathy Ireland, CEO, Kathy Ireland Worldwide
Of course 'Promptings' is another term for intuition, psychic ability, ESP, etc. So a great reason for using this system is that the more you learn to trust your hunches, AND safely ACT ON THEM, the more you tend to hone in on your psychic ability. 
If you like this page, please share it on your favorite social channels...