Kasamba Psychic Readings and Reviews
Kasamba Psychic Advice is powered by Liveperson to provide readings from your phone, tablet or computer through text chat window, email or via a phone connection.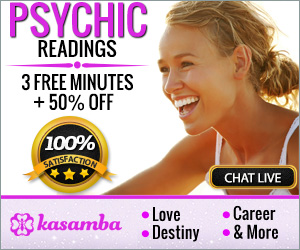 Click here to read, or post your own, Kasamba Psychic Reviews
LivePerson's Kasamba is a third party client processor. Their portal provides the discrete connection via chat or phone between you as a client and the experienced psychic reader. Neither you nor the psychic will be given any personal contact or billing information.
To find more Kasamba Psychic readers go to their main website and look under the main category of Spirituality and Religion. You can drill down through over a dozen sub-categories, and some of these even have their own sub-categories from which you can narrow your search even further.
To save you some time and effort I have listed and linked all the sub-categories below:
Whilst browsing through profiles and deciding upon an experienced psychic reader, be sure to review the ratings and feedback of past clients to ensure that the advisor you've chosen is the psychic with the most suitable experience to meet your needs.
Then, once you're ready to make contact, simply press the `Let's Chat or Call Now!` button to be linked to your Kasamba Psychic. If you already have an account with Kasamba you will be immediately connected. If you are new you will need to create an account. This is easy to do; you will need to provide a valid email address, choose a password, and choose a screen name (this keeps your personal details confidential whilst online with Kasamba)
You will have 3 free minutes with each new advisor, unlimited, so you can find the right match for you. This applies to the live chat but for phone psychic readings you will have the 3 free minutes with the first advisor only. If you're not satisfied with your first session, you can request a refund.
Sometimes an experienced psychic reader that you want is not online. When this happens, you will be prompted to enter an email a request for a reading with them at a later time. Your chosen psychic will then answer as soon as they can – generally, in less than 24 hours.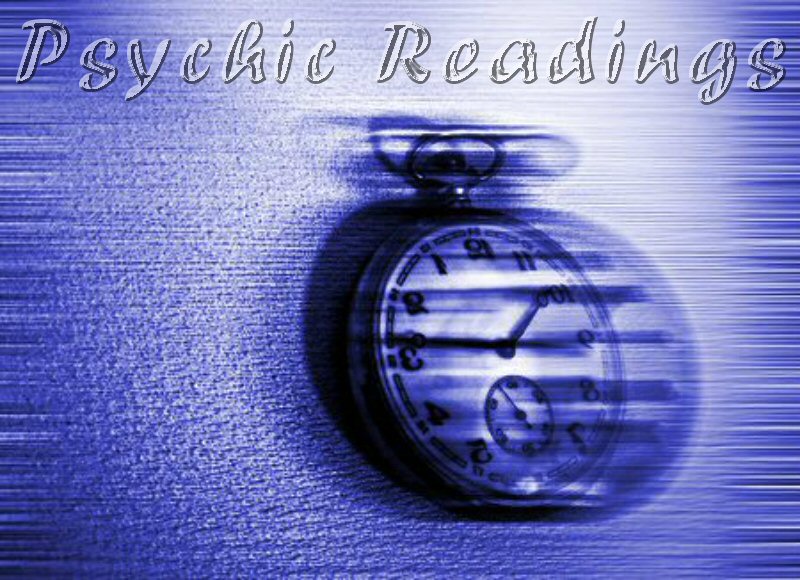 There are no hidden costs with Kasamba Psychics. You pay your psychic's by-the-minute rate, multiplied by the exact amount of time you have interacted after clicking the `hire` button.
For email psychic readings the amount is pre-determined before your psychic provides their email reading. Your credit card will only be billed after the session has been completed and that is after you have reviewed and accepted your Kasamba Psychic Advisor's invoice.
You only pay for the minutes of Live Chat from "Hire" until either you or the psychic clicked the "Quit Session" button. The length of the paid session is indicated by a timer that is located at the bottom of the chat window. Parts of a minute are rounded up to a full minute. Once you click "Quit Session" and depending on your initial selection, the session fee will either be charged to your credit card.
After the reading has ended it's a good idea to rate and leave comments for the psychic that you consulted. Your ratings and comments for paid sessions will appear in the psychic's virtual office as well as their listings on the Kasamba websites and can be seen by all.
Another neat thing with the Kasamba service via Live Chat is that a full transcript will be available to you at the end of the session. You will find the transcript under the blue 'History' tab at the top of the page of your account.
Are you a Kasamba Psychic? I could publish an interview that would appear as a web page on my site. Please find all relevant information here: Psychic Interviews.
Endorse Your Favorite Kasamba Psychics
Tell us about your favorite psychics at Kasamba
What Other Visitors Have Said
Click below to see contributions from other visitors to this page...

Brief Kasamba Psychic Reviews added here:
MoonAngel - Reviewed by Misty Boooo
I had a reading with her on Kasamba and she picked up every thing without even having my date of birth. She is awesome. She also got my marriage back together.