Gemini Horoscope Junkie
2014 Predictions
Gemini Horoscope Junkie predictions for 2014 (born between May 21 and June 21)
You're in the Great Company of These Famous People born under the sign of Gemini: Angelina Jolie, Colin Farrell, Helen Hunt, Judy Garland, Prince Philip, Jean-Paul Sartre, Richard Wagner, John F. Kennedy, Johnny Depp, John Wayne, Walt Whitman, Thomas Mann, Igor Stravinsky, Dean Martin, Leslie Uggams, Bob Hope, Paul McCartney, David Rockefeller, Hubert Humphrey, Richard Strauss, Joe Namath, Marilyn Monroe, Salman Rushdie, Morgan Freeman, Joan Rivers, Donald Trump, Jamie Oliver, Sir Author Conan Doyle, Queen Victoria, Ralph Waldo Emerson, Joan Collins, Franz Mesmer, Joan Collins, Liam Neeson, Sir Lawrence Oliver, Bob Dylan, Christopher Lee, Vincent Price, Clint Eastwood, Sandra Bernhard, Nancy Sinatra, Cole Porter, Jacques-Yves Cousteau, Salman Rushdie, Nichole Kidman, Barry Manilow, George Bush, Meryl Streep, George Best, Lionel Richie, Barbara Bush, Tom Jones, Norman Vincent Peale, Ian McEwan, Naomi Campbell, Ian McKellen.
To help in your own achievements in 2014 imagine being one of the above famous Geminis in various situations you find difficult. How would you 'make your day' in a certain scenario if you were a Clint Eastwood or how would being a Tom Jones make a success 'not unusual'? This is a metaphysical way to call upon psychic Gemini Oomph when you need it.
There are two themes for Gemini in 2014 - Seriousness and Fun. Perhaps you could turn the year into one of serious fun! Seriously, lighten up! Consider how you can bring fun into fundamental aspects of life. And think of ways to get serious in parts of life you see as merely entertaining. Perhaps you'd turn a hobby into a business or make your work more of a game.
Your 2014 Gemini Horoscope for Career indicates the value in making adjustments in your work life, changes that bring more enjoyment to this very serious matter of making a living. Look at ways to create more emotional satisfaction within your workplace. Money is fine, but don't let it be 'just about the money'. If you are in that situation then this year is the time to create change. Downsize yourself if you are too heavily stressed. On the other side of the coin, if you are a Gemini NOT taking your career seriously, then it's time to shape up. Accept responsibility and take on major commitments. The ideal scenario is to have the balance between work and play as close to 50/50 as you can possibly make it.
Your Gemini 2014 Horoscope for Love: As these two themes merge you will find this is the year for making serious commitments with the one you love. Bring your fluttering heart down to earth by making major plans for the future. Yes, this is a great year for settling down. Yet this is also a fine time for the established Gemini partnership. For you it's all about fun. Choose the biggest of holidays with your life partner. Take the whole family on that vacation of a lifetime. If you are seeking more of a relationship with your Self then an adventure of spirit could be just what the Horoscope Doctor ordered!
Your Gemini Horoscope for 2014 Life Path: Reading 'The Game of Life and How to Play It' by Florence Scovel Shinn may be a good move for a Gemini. Shinn is one of the world's gifted teachers who profoundly shaped the field of personal transformation and spiritual growth. Available from Amazon.
Gemini Horoscope Links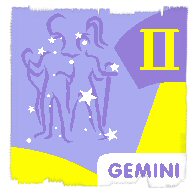 The Jonathan Cainer horoscope forecasts are consistently on the ball. So be sure to read your Gemini Horoscope for the week ahead.