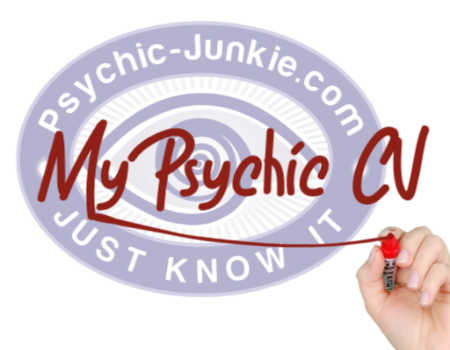 My Psychic Working History:

Ancient Wisdom Bookshop 1986 - 1991

Townsville - Australia
Owner operator (importer, retail and wholesale) New Age store. Personal Development seminar organizer. Provided psychic clairvoyant readings every day in store.
Ian Parkin Hypnosis 1991 – 1996

Brisbane - Australia
Therapist in Hypnosis and NLP. Ran a private hypnosis/NLP practice. Behavioral change, past life regression, life coaching, clairvoyant readings.
Self Employed - Spiritual Pursuits 1996 – 2003

Dallas USA, Phoenix USA, London UK, Mumbai/New Delhi/Chennai India, Gazimağusa Cyprus
Various positions held while traveling, developing spiritual self, business coaching, and conducting psychic readings.
PsychicsConnect.com 2003 - 2007

International Psychic Reader by Phone
Sydney - Australia
Contracted as a psychic reader via phone, text and email. 90% repeat loyal client base from UK, Ireland, USA, Singapore, New Zealand, and Australia. Six hours per day, six days per week.
Psychic-Junkie.com 2005 – present

Owner / Webmaster / Clairvoyant
Sydney NSW and Noosa Heads QLD - Australia
Webmaster: affiliate marketing and content writing in the psychic niche. 
Semi-retired from clairvoyant readings but I still maintain a select local and international client base via phone, Skype and face to face.
Life coaching with a sixth sense twist.
Website Author
Teaching  Psychic Development
Professional Skills: Clairvoyance, Psychic Tarot Reading, Remote Viewing, Akashic Record Reading, Crystal Ball Scrying, Spiritual Coaching, Psychic Coaching, Intuitive Life Coaching, Mediumship, Hypnosis, NLP, Past Life Regression, Public Speaking, Author, Webmaster.
Hobbies: Wingfoiling and Stand Up Paddleboarding