Psychic Article Hub
How To Write The Best Guest Posts 
Ian Parkin is the verified author of the psychic article hub.
Guidelines and help tips for writing great guest posts for the psychic article hub.

1) Open Easy. Keep your opening paragraph short, punchy, and easy to absorb in a skim.

2) Maintain short paragraphs throughout. Remember the analogy "how do you eat an elephant? - One bite at a time!" Shorter paragraphs will help your reader consume your whole article.
3) 400+ words will make for good psychic guest posts in Google's Eyes, and we DO want them to be seen!
4) Have something to say. In writing, as in public speaking, if you do NOT have something to say, it will not matter how much writing/speaking finesse you possess. If you DO have something to say, it really will not matter how little finesse you have. 
5) We all love stories. Stories are great openers, they are great to make a point, and a good story will always bring your psychic guest posts to life.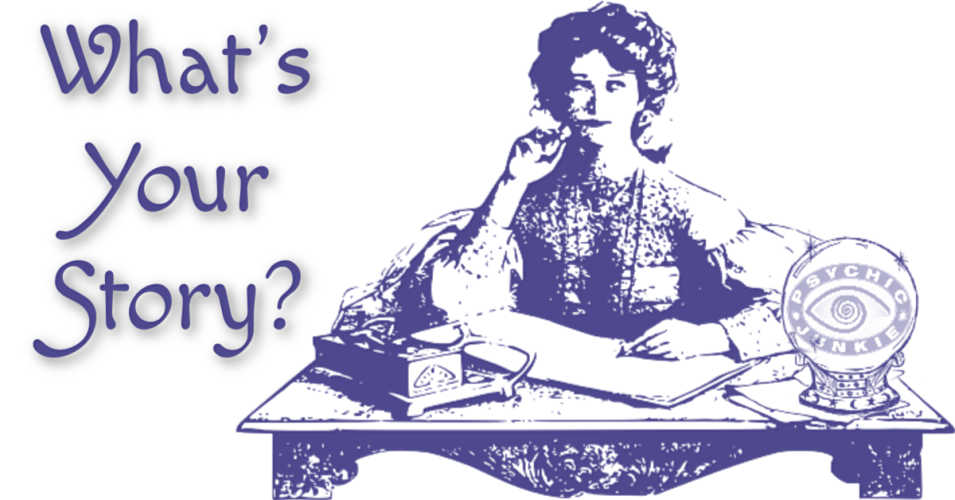 Do you have a story for the psychic article hub?
Suggestions for Writing Posts For My Article Hub
If you are a professional psychic, medium, tarot reader, angel whisperer, or other, writing a psychic guest post for publication on my site's article hubs is a great way for you to increase awareness of your website and or services.

Or if you are a psychic junkie (passionate about the paranormal) this is a perfect place to share the love.

We all enjoy learning to know how to do things better, and we certainly love to read interesting mystical stories. So now you can show and tell your experiences, or tips and techniques, about what you have found to work well for you in the spiritual and psychic realms.
This page contains content from multiple authors. – Primary Authority: Ian Parkin reviews, verifies and edits the guest posts published on Psychic-Junkie.com
Featured Psychic Guest Posts
---
---
---
---
---
---
---
---
---
---
---
---
---
---
---
---
---
---
---
---
---
---
---
---
---
---
---
---
---
---
Here are some of the Article Hubs on this site
Your Psychic Stories - Sharing your 'strange but true' psychic stories in the article hub can encourage and guide more kindred spirits who are (or want to be) also traveling this mystic path.
Real Ghost Stories - Not so much about Einstein's quantum phrase "spooky action at a distance", this is about your own "spooky action up close and personal".
Past Life Stories -  You can share your own experiences for past lives here. Or simply read how others have found their own evidence of reincarnation.

Your Psychic Reviews - You can now recommend the most reputable clairvoyants and psychics you have encountered. 
Separate article hubs are available for guest posts by advisers using the following psychic portals.
Psychic Interviews - If you are a practicing psychic, intuitive, tarot reader, astrologer, or medium please take my psychic interview. I would love to publish your perspective on the psychic realm and on being who you are.
Tarot Junkie Article Hub - Use this section for your Tarot related Guest Posts

Indigo People - By saying what do you know, or asking what you want to know, about indigo people you will be joining in with the indigo article hub.
Psychic Development Article Hub - This is the place to post your coaching and training articles for all levels of psychic development.
Horoscope Junkie - Article Hub Here you can add your own Horoscope & Astrology Articles. And you can read and comment on the many published horoscope guest posts too!  - Or you can write about the specific zodiac signs via these links:
---
---
Although my submission form is setup to block spam and therefore prevents you entering html code, I'm happy to add a link if you have further related information on another website. So just add your URL and I will enable it after approving the content.
IMPORTANT -  Write something original for publication on Psychic-Junkie.com article hubs - Please do NOT just copy and paste content from other websites. Duplicate content will be rejected!

Remember to add your

Author Bio

If you are in business and want to promote yourself effectively please read about 

Advertising Psychic Services first!
Post Your Psychic Junkie Articles Here
Do you have a great story about the psychic realms? Share it!
Published Psychic Guest Posts
.