Psychic Blog
My Psychic Blog shows What's New at Psychic-Junkie.com
Here you will see
new web pages as they are added Psychic-Junkie.com
updates to existing pages on Psychic-Junkie.com
new postings and psychic news
other super-special past recommendations or tips that you might otherwise miss
new snippets of insight and guidance from my enchanting world
Being Social: You will find the RSS, Facebook, Twitter, Google+ and Pinterest buttons top of the right column on desktop and tablets, or near the foot on smartphones.
Facebook Commenting is provided for you at the foot of all pages.
Live each day - Shining brightly .... Ian
Psychic Blog Updates:
Apr 22, 2017
Psychic Schools and Spiritual Colleges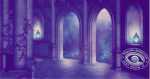 Another way to develop psychic ability or study metaphysical sciences is to enroll with one of these Psychic Schools or Spiritual Colleges.