Taurus Horoscope Junkie
2014 Predictions
Taurus Horoscope Junkie predictions for 2014 (born between April 20 and May 20)
You're in the Great Company of These Famous People born under the sign of Taurus: Cate Blanchett, Cory Monteith, William Shakespeare, Henry Fonda, Barbra Streisand, Shirley MacLaine, Al Pacino, Audrey Hepburn, Channing Tatum, Harry Truman, Benjamin Spock, Nicklai Lenin, Edmund Wilson, Elizabeth II, Perry Como, Bing Crosby, Willem de Kooning, Willie Mays, Yehudi Menuhin, Eddie Arnold, Carol Burnett, Peter Ilyich Tchaikovsky, Stevie Wonder, Leonardo Da Vinci, Yehudi Menuhin, Jack Nicholson, Frank Capra, Oliver Cromwell, Karl Marx, Sigmund Freud, Eva Perone, Enya, George Clooney, Fred Astaire, Florence Nightingale, George Lucas, Cher. (You can add more in the comments at bottom of page)
To help in your own 2014 achievements imagine being one of the above famous Taurus folk in various situations you find difficult. Would you dance through certain scenarios if you were a Fred Astaire? Or would being Shirley MacLaine allow you to go Out On A Limb? This is a metaphysical way to call upon psychic Taurus Oomph when you need it.
For Taurus in 2014 your theme is Acquired Wisdom. Wisdom can be summed up in knowing what can and what can not be changed. No point charging like a bull at a gate hoping brute force or determination will blow all obstacles away. Pushing the wrong barriers will wear you out. How does the Taurus gain wisdom? Slowly! Give yourself time to see truths behind the red flags.
Your Taurus 2014 Horoscope for Career is to be the investigator. Woe up pony, I said investigate not interrogate. Softly, softly ask questions and ascertain the best opportunities to go for and you will be rewarded with an extremely high percentage success rate. And consider directing some subtle investigations inwards. Contemplation will bring vivid illumination. With your new found wisdom you will be knocking only on open doors.
Your 2014 Taurus Horoscope for Love: She/He loves me she/he loves me not? She/He loves me she/he loves me not? Hey, you have to ask! Don't rush, you have the whole year to ask all the right questions. Enough said.
Your Taurus Horoscope for 2014 Life Path is clearly defined. Sign posts all the way and as long as you pace yourself you will see each and every one. As you get the pointer for the next stage, you will find the light of the next will start shining. Stay curious and inquisitive and a fabulous journey will unfold.
Taurus Horoscope Links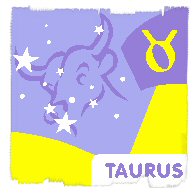 Taurus Astrology Factoids: read and comment or share your own predictions, insights or stories to make your own free Horoscope Junkie web page.
The Jonathan Cainer horoscope forecasts are consistently on the ball. So be sure to read your Taurus Horoscope for the week ahead.