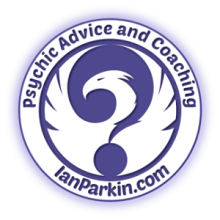 Ian Parkin is the owner, webmaster, and principal psychic of this Website.
30+ Years Providing Professional Psychic Advice and Coaching

Are you a candidate for readings by email with me? First time client? Scarcity of free time? - Shy? - Prefer writing to talking? - Hearing impaired? - Brain Fog? Convenient?  You can learn about my email psychic reading process and choose what level of interaction you would most like - To Read More - Click Here.