The Psychic Life Coach With Your Destiny At Heart
Ian Parkin is the author of this post.
A psychic life coach can help you plot your course and then provide the intuitive guidance to keep you aligned and on course with destiny. Who else wants an Esoteric Sat Nav for Success?

Why a psychic, rather than a regular, mainstream life coach? Because as your Psychic Life Coach I can use my gifts to tap into higher realms. I know where to find the answers and insights you need.
A regular life coach mainly excels in a particular subject or skill and conducts a formal practice. Their methods of goal achievement, etc. come directly from a textbook. As they are only able to help to a certain extent, the client/coach relationship is short-lived.

Our psychic life coaching sessions are of a more personal nature. I'm looking beyond the material world to find the best possible solutions to your issues and challenges. Once major issues are on their way to resolution, you may want to return for an occasional check-up.
Is your mind is all cluttered with career, relationships, financial problems, self-esteem issues and more? How about I inspire you to reach your greatest potential and guide you through obstacles blocking your success?

We will not tackle your issues in a linear fashion, as often one thing links to another. For example, if you're stuck in a dead-end job, with no hopes of advancements or raises, finances will affect your desire for that dream home and low self-esteem associated with your career can negatively impact your romantic relationships.

If you recently experienced a bad break-up or even divorce, most likely you're suffering from loss of self-esteem and experiencing some level of depression. A psychic life coach provides the intuitive guidance to direct you to unlock your personal power. It can uncover the reasons you may have been attracting the same toxic relationships over and over again and expecting different results.
My clairvoyance allows me to see into your past, present and future, finding what you can do to solve your issues. Working together, we can devise a step-by-step plan of action that helps you incorporate important life changes and leads you towards your destiny. 
Intuitive Guidance From The Psychic Life Coach
Most clients come to a psychic reading for the reason of gaining insight into what their future may hold: in love and relationships, career and entrepreneurship, or in other more spiritual areas.  I'd say that 90% of my psychic reading business is in these sectors.
You may have been looking for a reading, but you've just discovered how to find your destiny. 
What about the other 10%? These clients approach me proactively with one thing in mind: I Want To Create My Future! - How do I do that most effectively? 

Some of the ways I can help you create your future include using: Attractive Affirmations, Creative Visualization, and the Law of Attraction. And all are in some way connected. But the key to this proactive process of wish-fulfilment lays in your Reticular Activating System. 
My Free Coaching and Intuitive Guidance
In the following pages I've provided enough information, in sequence, to help you work your way towards your destiny in your own time and at your own pace. You can call on me for my personal help in any area along the way.
---
---
---
---
---
---
---
---
How To Get My Personal Coaching and Intuitive Guidance
If you are one of the 'self help' clients who would like to take responsibility for your future dreams and goals, with my psychic life coaching and intuitive guidance sessions, I have good news.
I offer my Psychic Life Coaching through the same channels as my readings. You can book a session and we can work on your future together.

Some areas where my psychic life coaching and intuitive guidance can be used include:
Enhancing your quality of life
Improving your self-awareness
Defining your identity
Fulfilling your dreams
Warming your relationships
Living up to your true potential
Realizing your aspirations
Unleashing your inner talents
Developing new abilities
Cultivating your wealth
Optimizing your health
Nurturing your vocations
Revelling in your vacations
Maximizing your happiness
My Approach To Psychic Life Coaching and Intuitive Guidance is:
Not primarily about solving problems, although problems will be solved.
Not primarily about improving performance, attaining goals, or achieving results, although performance, attaining goals, and achieving results will be improved.
My Approach To Psychic Life Coaching and Intuitive Guidance is:

Essentially about discovery, awareness, and choice.
Essentially about effectively empowering you to find your own answers, encouraging and supporting you on your path as you continue to make important choices.
A caveat on working with any coach!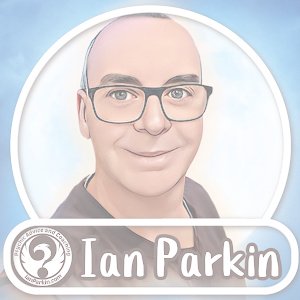 The golden rule before engaging a coach is this. 
If you want Life Coaching find a coach with a life!
If you want Love and Relationship coaching find a coach in an enduring loving relationship!
If you want Money coaching, find a debt free coach!
If you want Luck coaching, find a coach who creates his own very lucky life!
If you want career or business coaching, find a coach making a stunning success of his own business/work life.
If you want a metaphysical coach, find a coach who has both feet on the ground but holds his head high the akashic realms.
I've enjoyed a magical life that continues to unfold along the lines of my own self-fulling prophecy. Of course, all of the above describe me. 
Clairvoyant Readings Direct with Ian Parkin
"the predictive psychic for when real insight matters"
> Click Here To Set Up Your Appointment <
Ian Parkin is the owner and webmaster of this site and has provided professional psychic advice and coaching internationally for over 35 years. 

My Psychic Advice and Coaching is About Making Better Choices for Your Future

"Alice came to a fork in the road. 'Which road do I take?' she asked. 'Where do you want to go?' responded the Cheshire Cat. 'I don't know,' Alice answered. 'Then,' said the Cat, 'it doesn't matter."  - Lewis Carroll, Alice in Wonderland


"I won't tell you that the world matters nothing, or the world's voice, or the voice of society. They matter a good deal. They matter far too much. But there are moments when one has to choose between living one's own life, fully, entirely, completely—or dragging out some false, shallow, degrading existence that the world in its hypocrisy demands. You have that moment now. Choose!"  - Oscar Wilde


"Heroes are made by the paths they choose, not the powers they are graced with."  - Brodi Ashton, Everneath


"Our lives are a sum total of the choices we have made." - Wayne Dyer 


"Choices are the hinges of destiny."   - Pythagoras


"Using the power of decision gives you the capacity to get past any excuse to change any and every part of your life in an instant."  - Anthony Robbins


"Some choices we live not only once but a thousand times over, remembering them for the rest of our lives." -  Richard Bach 


"You can't make positive choices for the rest of your life without an environment that makes those choices easy, natural, and enjoyable."  - Deepak Chopra 


"Everything is something you decide to do, and there is nothing you have to do." - Denis Waitley


"Life is the sum of all your choices."  - Albert Camus


"Once you make a decision, the universe conspires to make it happen." - Ralph Waldo Emerson
Clearly the choices you make now will shape your future. When you choose my psychic life coaching and intuitive guidance we will enter an ongoing professional relationship structured to produce extraordinary results in your life, career, or business. 
---
---
Keep your kindred spirits informed by sharing this article . . .

---
---
Clairvoyant Readings Direct with Ian Parkin
"the predictive psychic for when real insight matters"
> Click Here To Set Up Your Appointment <
Ian Parkin is the owner and webmaster of this site and has provided professional psychic advice and coaching internationally for over 35 years. 

Wiki - Life Coaching - Psychic Guidance