Guidance from the Psychic Life Coach
What is a Psychic Life Coach?
Most clients come to a psychic reading for the reason of gaining the insight of what their future may hold, or for reassurance gleaned from evidential messages from their dearly departed in the realms of Spirit. Others seek their fortune told via oracles like the Tarot and Runes or simply from the psychic's own inner wisdom. I'd hazard a guess that 90% of our business is all in the above sectors.
What about the other 10%? Here is another group of clients who do not seek reassurance of life after death, nor want to glimpse into their future. These clients approach a psychic proactively with one thing in mind: Create My Future! They seek a solution to their current problems based on their own desires and wishes. Of this 10% group, most will hope to get their desired solution made so by the psychic advisor.
For these the most common solution is found in the realms of Spell Casting. But there is good and bad found in spell casting. Unfortunately, more bad than good. The bad, being the attempt to manipulate another person for one's own good. These clients are saying, "please psychic – create my future by making my ex return, or make the person, I am hot for, fall in love with me. Or worse still, please psychic create my future by exacting my revenge upon this person for one reason or another. Oh dear, for these unenlightened and rather self-serving peeps the universe has a failsafe system commonly known as Karma (What you put out - good or bad - comes back - multiplied!) Unfortunately, in this segment lurk the unforgiving leaches who peddle their darkly manipulative spell casting trickery to the desperate and unenlightened. (But karma always catches up with them too in the end.)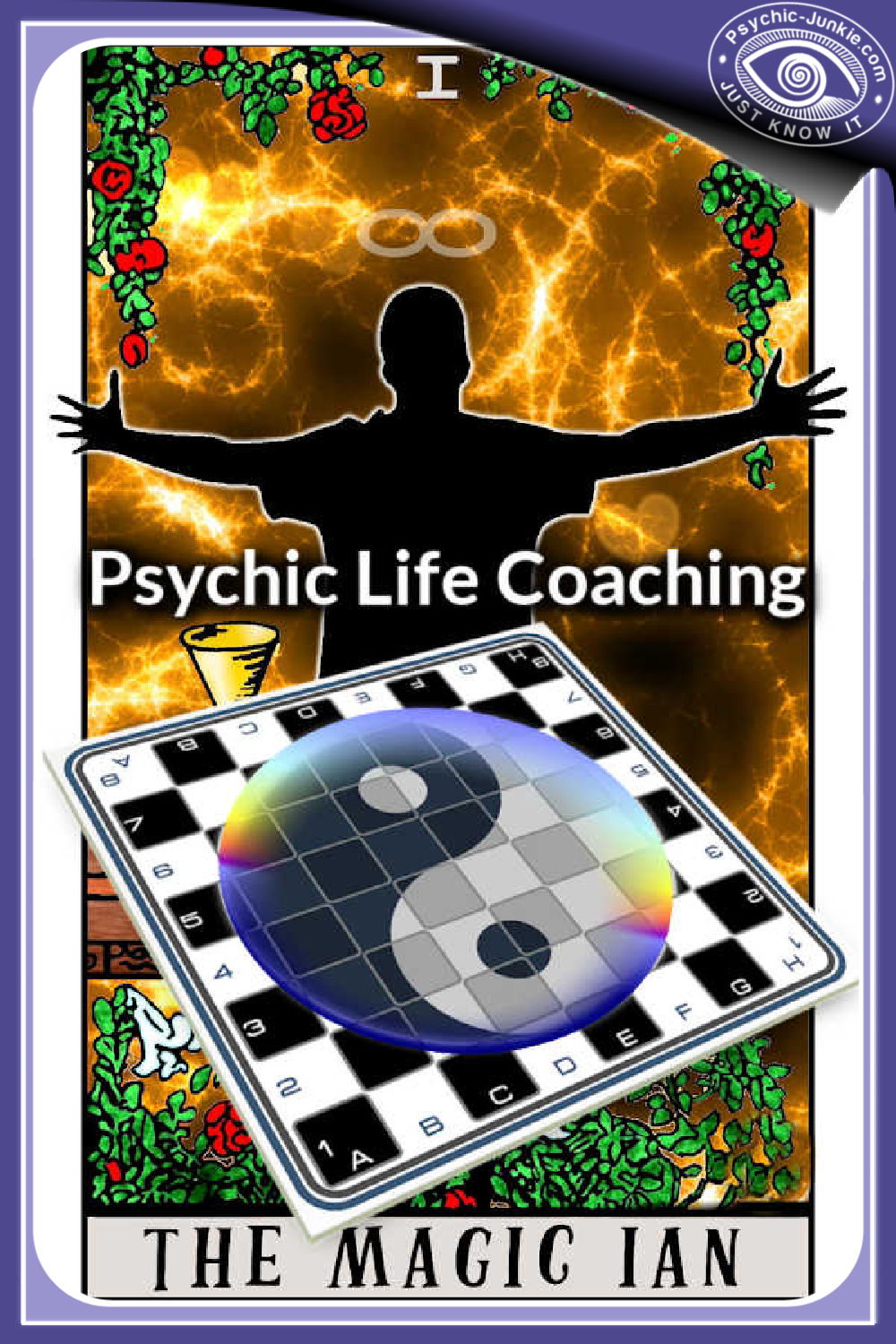 There are other ways I can help you create your future such as: Attractive Affirmations – Hypnosis/NLP - Creative Visualisation - Law of Attraction, all are in some way connected. And the key to this proactive process of wish-fulfilment is your Reticular Activating System. (I've been a practitioner in all these aspects of Life Wizardry for decades).

If you are one of the 'self help' clients who would rather be responsible for your future dreams and goals, but still need a caring (extrasensory perceptive) coaching hand, I have good news.
I offer my Psychic Life Coaching through the same channels as my readings. You can book a session and we can work on your future together.
Some areas my 'Coaching and Intuitive Guidance' can be used include:
Enhancing your quality of life
Improving your self-awareness
Defining your identity
Fulfilling your dreams
Warming your relationships
Living up to your true potential
Realizing your aspirations
Unleashing your inner talents
Developing new abilities
Cultivating your wealth
Optimizing your health
Nurturing your vocations
Revelling in your vacations
Maximizing your happiness
My Psychic Life Coach Approach is:
Not primarily about solving problems, although problems will be solved.
Not primarily about improving performance, attaining goals, or achieving results, although performance, attaining goals, and achieving results will be improved.
My Psychic Life Coach Approach is:
Essentially about discovery, awareness, and choice.
Essentially about effectively empowering you to find your own answers, encouraging and supporting you on your path as you continue to make important choices.
Love and Relationships | Money | Luck | Career | Business | Spirituality | Well Being

Caveat on Working with a Psychic Life Coach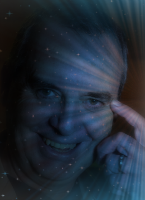 The golden rule before engaging any coach is this. 

If you want Life Coaching find a coach with a life!
If you want Love and Relationship coaching find a coach in an enduring loving relationship!
If you want Money coaching, find a debt free coach!
If you want Luck coaching, find a coach who creates their own very lucky life!
If you want career or business coaching, find a coach making a stunning success of their own business/work life.
If you want a metaphysical coach, find a coach who has both feet on the ground and a head in the akashic realms.
I've enjoyed a magical life that continues to unfold along the lines of my own self-fulling prophecy. Of course, all of the above describe me. Ian Parkin is the webmaster and principal psychic of this Website.
30+ Years Providing Professional Psychic Advice and Coaching

You can Ask Ian Parkin by Phone, by Email, by Online Chat, from pretty much anywhere in the world, or Face to Face in Noosa Heads - Queensland Australia
Just Know It - Psychic-Junkie.com
Psychic Life Coaching and Making Choices for Your Future
"Alice came to a fork in the road. 'Which road do I take?' she asked. 'Where do you want to go?' responded the Cheshire Cat. 'I don't know,' Alice answered. 'Then,' said the Cat, 'it doesn't matter."  - Lewis Carroll, Alice in Wonderland
"I won't tell you that the world matters nothing, or the world's voice, or the voice of society. They matter a good deal. They matter far too much. But there are moments when one has to choose between living one's own life, fully, entirely, completely—or dragging out some false, shallow, degrading existence that the world in its hypocrisy demands. You have that moment now. Choose!"  - Oscar Wilde
"Heroes are made by the paths they choose, not the powers they are graced with."  - Brodi Ashton, Everneath
"Our lives are a sum total of the choices we have made." - Wayne Dyer 
"Choices are the hinges of destiny."   - Pythagoras
"Using the power of decision gives you the capacity to get past any excuse to change any and every part of your life in an instant."  - Anthony Robbins
"Some choices we live not only once but a thousand times over, remembering them for the rest of our lives." -  Richard Bach 
"You can't make positive choices for the rest of your life without an environment that makes those choices easy, natural, and enjoyable."  - Deepak Chopra 
"Everything is something you decide to do, and there is nothing you have to do." - Denis Waitley
"Life is the sum of all your choices."  - Albert Camus
"Once you make a decision, the universe conspires to make it happen." - Ralph Waldo Emerson
Clearly the choices you make now will shape your future. Should you choose my Coaching Services we will enter an ongoing professional relationship structured to produce extraordinary results in your life, career, or business. Ian Parkin is the webmaster and principal psychic of this Website.
30+ Years Providing Professional Psychic Advice and Coaching

You can Ask Ian Parkin by Phone, by Email, by Online Chat, from pretty much anywhere in the world, or Face to Face in Noosa Heads - Queensland Australia
Just Know It - Psychic-Junkie.com
[FTC - Affiliate Marketing Consent]  If you click a link on this website that leads you to a product or service and you buy it, I stand to earn a small commission. This is called affiliate or referral marketing. 
[GDPR - Cookie Consent]   Cookies help me deliver my services. 
By viewing this website, you agree to my use of cookies and affiliate marketing. - Learn More