Psychic Ability to Read Photos
The Psychic Ability To Read Photos Can See Life In Your Pictures
Ian Parkin is the author of this post.
What is the psychic ability to read photos? While you will normally look AT your photos a good clairvoyant can look INTO them. Afterlife communication, missing persons, love, relationships, fortune telling, real estate, and pet pictures; these are all scenarios for psychic photo reading.

"Is he telling the truth?" Energy is captured in a photograph and this energy can reveal secrets about you and loved ones. Send our online psychic readers your picture and they'll help reveal the truth behind the photograph!  Learn more > >

The reading of a photograph by a psychic is similar in some ways to a psychic reading a tarot card in that the reader will 'gaze' at the picture while being open to the thoughts, feelings and visions that come to mind. Psychometry is the art of reading objects and photo reading has close associations to this psychic ability. Everything is energy. Images captured in photography will hold a subtle energy that can be tuned into just like objects owned and worn by a person can be.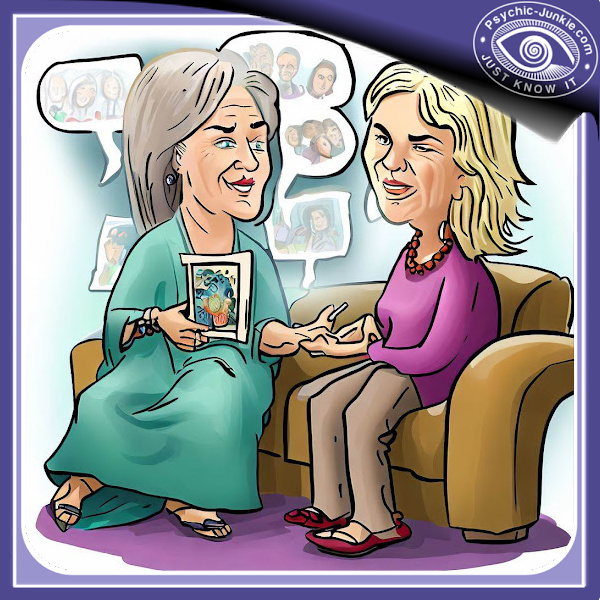 How can our psychic ability to read photos help you?
#1 Afterlife Communication

Bringing a photo of a loved one in spirit can be a great way to connect when having a reading with a medium. Although it is not necessary, it can certainly help and quicken the connection.
#2 Missing Persons

Photos are a great help for psychic detectives in locating missing persons. Unofficially there are police forces in many countries who will work with psychics as an aide to find missing people and to investigate current crimes and cold cases. 
#3 Love Scenarios

On one hand you get the scorned lovers who want a psychic to tune into their partner's unfaithfulness. Presenting the clairvoyant with a photo of the lover can bring forth a wealth of information. Supplying photos of those suspected in these infidelities can often find the match! (or matches)
On another hand the psychic ability to read photos can be used for obtaining guidance about the suitability of potential partners. A good psychic photo reader can usually pick out the cheaters and the true romantics. In extreme cases psychics are requested to peruse the dating site photos of a client's 'hit list'.
#4 Fortune Telling

A picture is worth a thousand words to many psychic readers. Photos of your present and past can be tuned into and general fortune telling advice can be fruitful. 
#5 Real Estate

When looking at prospective properties to live in, (renting or buying) having your psychic scry the property photos can help in knowing the most welcoming and beneficial environment in which to set up home (or business for that matter).
#6 Pet Photo Reading

Clients will present photos of pets for life/wellness readings as well as passed pet spirit communication. 
What are the best photos for a psychic to read?
Photos of subjects taken in relaxed and natural environments are always better than pictures taken in artificial or tense situations.  Clear, full face, photos are better than small snaps of a subject set amongst other people. Each of the other people's images will hold equal energy and so will weaken clarity in the psychic ability to read photos when querying just one person amongst a group's picture. 

"Is he telling the truth?" Energy is captured in a photograph and this energy can reveal secrets about you and loved ones. Send our online psychic readers your picture and they'll help reveal the truth behind the photograph!  Learn more > >

WIKI - [Spiritualists would claim that the human image on the mirrored surface of a photograph was akin to looking into one's soul.]