Indigo People Network

Why unite Indigo People?  - After publishing my indigo pages: Indigo Child and Indigo Adult, I realized there are many more Indigo peeps out there with an interest in knowing and sharing their stories, psychic experiences, thoughts and feelings about being an Indigo. So I have created this space I call the Indigo People Network.
Now, when you write in with questions or comments, your input becomes your own FREE web page, one that others can interact with, by leaving answers to your questions, or new questions of their own, or other indigo comments. In essence you will have created a myriad of one page indigo web sites together – an indigo circle of light.

So if you are an indigo adult, or an indigo child or you have indigo children of your own, don't hide in the shadows. Shine your indigo radiance and be an integral part of The Indigo Circle of Light, here on Psychic-Junkie.com
Perhaps you have read a good book about being indigo and you want to give it a shining review. Or maybe you want to know about the best crystals for indigo children. On the other side of the amethyst, you may make indigo kid pendants. Come on - let us all know you special gifts. I was recently asked if I knew who was doing free astrology for indigo children. At the moment I don't know – Do You? And I'm always happy to recommend other good indigo web sites; I'm open to exchanging links, promoting good indigo web sites in the Psychic Search Engine and even organizing great advertorials for commercial indigo enterprises.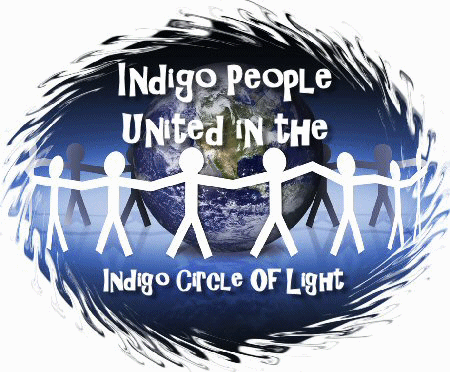 Although the form is set up to block spam and therefore prevents you entering html code, I'm happy to build a link to you if you have further related information on anther website. So just add your URL and I will enable it after approving the content.
IMPORTANT Please do NOT just paste copy from another website. Duplicate content will only reduce the search engine rankings on both sites. Only enter something original for publication on Psychic-Junkie.com - Duplicate content will be rejected!
Shine Your Indigo Radiance
What do you know, or want to know, about indigo people? Share and shine!
What Other Indigo People Have Said
Click below to see contributions from indigo people united...
Here is an ideal business for Indigo People
Because Indigos are intelligent, creative and reasoning but dislike repetitious work or pastimes we can often rebel against the status quo. We like to think and act 'outside the box'. I've found something combining intuition, the law of attraction, and a sense of meaningful work.... Read More 

WIKI - Indigo Children