We Are Indigo People.
This Is  How To Know If Are You One Of Us
Ian Parkin is the verified author of this post.
Indigo people (include children, teenagers and adults). 
What is an indigo person? Here is a partial list of tell-tale characteristics. An indigo person is intelligent but may be unqualified, creative and artistic, inquisitive, short attention spans (ADHD), discontent with status quo, can be depressive, independent, has strong empathy, can be emotional, rebellious nature, anti-totalitarian, seeks meaning, early spiritual development, past life and psychically inclined.

I've learned that some indigo people, who came here as forerunners, first appeared about 1700. But the main wave began incarnating from the 1950's and 1960's onward.
Here are the traits, characteristics, and personal stories to help you know if you are (or have) one of us.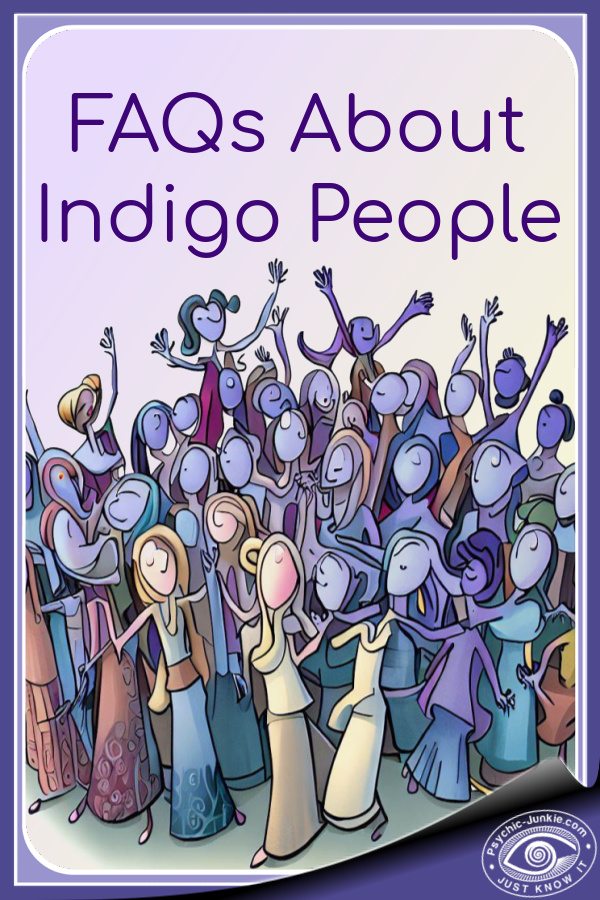 Indigo People Quick Links
Children | Adults | Stories | FAQs 

Indigo Children
An Indigo Child (sometimes called Crystal, Starseed, and Rainbow children) can show an uncanny ability to sense dishonesty are often identified or suspected of having Attention Deficit Disorder - ADD, Attention Deficit and Hyperactivity Disorder - ADHD or Autism.

There's a very good chance your child is an Indigo if he/she was born after 1992. About 85% or more of children born in '92 or later, 90% born in '94 or after and 95% or more born now (some even say 99%) are Indigo Children!
An Indigo Child is different with unique characteristics that set them apart from previous generations of children.
What are the traits of an Indigo child?
Your indigo child may be destined to be one of tomorrow's psychics and can be recognized by these frequent traits.
He or she will feel that they are here for a purpose but may not know what purpose.
Demonstrate an unusual sensitivity to the supernatural and/or psychic skills.
Are best when they are alone, or outside in nature or with pets.
Can be easily frustrated by established systems that block creativity.
Show strong attitudes about world issues such pollution, government corruption, and war.
Often think up better ways of doing things at home and at school.
Disagrees with hard and fast authority.
Have a strong sense of self-worth.
On occasion will know that something is going to happen before it occurs.
Often knows what you are about to say.
---
Comments About Indigo Children
---
A Comment from Lee Carroll Co-Author of "The Indigo Children," "An Indigo Celebration," and "The Indigo Children Ten Years Later."
The indigo children are children who are believed to represent a higher state of human evolution. The term itself was generated by a woman (Nancy Tappe), a synesthete who saw the indigo color as part of her synesthesia. In her 1982 book Understanding Your Life Through Color she wrote that during the mid 1960s she began noticing that many children were being born with indigo colors surrounding them. Today she estimates that 60% of people age 14 to 25 and 97% of children under ten are "indigo."
Beliefs concerning the exact nature of indigo children vary, with some believing that they have paranormal abilities such as the ability to read minds, however this is not what the authors of the original books have indicated. The original information indicates more conventional traits such as increased empathy and creativity, as well as conceptual thinking as opposed to linear thinking.
The idea of indigo children was later popularized by the 1998 book The Indigo Children: The New Kids Have Arrived, written by Lee Carroll and Jan Tober. Tober has said that she and Carroll do not talk much about his channelling abilities in interviews because they see this as being a potential barrier to reaching more mainstream audiences that exist outside of the New Age movement.

---
ABC News segment about indigo children posted to YouTube by Vincent Fox

Here's an indigo family on video with ABC's Diane Sawyer investigating the phenomenon. See video > > 

---
---
How To Help Your Spiritually Gifted Child
On the whole, Indigo children are often more in touch with the psychic and spiritual realm than adults are. This may because they have no preconceived notions or stigmas to get in the way. It is often the child who is diagnosed with ADHD or mood disorders who might be summoned to a higher level of spirituality. Learn more > > 

---
To add answers or comments about Indigo Children please use my contact form. Please start the conversation with the heading [About Indigo Children].
Or if you want to write an article on this subject please submit a guest post here.

---
Indigo Adults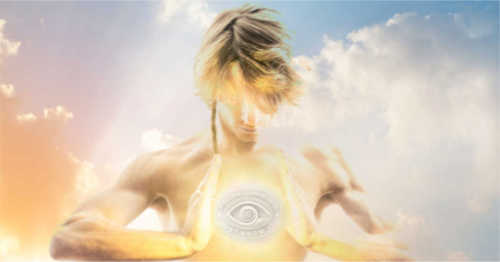 Indigo Psychics?
If you are wondering about your own psychic abilities it will be worth running through the checklist that follows.
If you check out strongly too, and you are not yet allowing your gifts to support you, this may be the encouragement you need to let go of struggle and follow your psychic calling.

What are the characteristics of Indigo adults?
Intelligent, creative, inquisitive, short attention span, disaffected, depression, independent, empathy, emotional+/-, rebellious, apathetic, nontraditional, anti-totalitarian, path seeker, early spirituality, psychic,  past life aware, balanced.
In the list for characteristics of Indigo adults below I've included my own answers and experiences so that you may better recognise your own connection of being an indigo adult.
1 - Intelligent but may be unqualified. 
2 - Creative and artistic. 
3 - Inquisitive.
4 - Short attention spans. 
5 - Disaffected towards authority.
6 - Depression and feeling helpless.
7 - Independent
8 - Empathy
9 - Emotional
10 - Rebellious to systems they consider broken or ineffective.
11 - Apathetic, as in not interested or concerned; indifferent or unresponsive
12 - Nontraditional, as in rejection of the traditional American dream (9-5 career, marriage, 2.5 children, house with white picket fence, etc)
[Me: Well, being an Englishman in Australia, I didn't ever have an 'American' Dream. But did reject same]
13 - Anti-totalitarian
14 - Meaningful Path Seeker
15 - Early Spiritual Interest
16 - Psychic in one way or another with experiences such as premonitions, seeing angels or ghosts, out of body experiences, hearing voices etc.
17 - Past Life Aware
[Like many indigo peeps, I have long been aware of some past life experiences. And therefore have a rock solid knowing of reincarnation and our ever evolving consciousness]
18 - Mature with balance developing strong personalities, health and happiness 
Indigo Stories
Indigo Stories Of All Ages And Spiritual Paths

Here is a collection of Indigo Stories from around the world.  You will find guest posts and comments by Crystal, Star Seeds, and Indigo People of all ages and spiritual paths.
Perhaps these insights will help in finding your purpose or connect with other kindred spirits. You can share your own story and experiences too.
---
Your Indigo People FAQs Answered Here
---
Who are Indigo adults?
Indigo adults are the grown-up generation from a significant wave of indigo children born through the 1950s and 1960s. Psychic and or artistic, more often than not, there are perhaps 18 main characteristics that will truly identify this spiritually aware segment of the population.
What can Indigo adults do?
Indigo adults tend to have a significant leaning to more spiritual and metaphysical pursuits.
What does indigo aura mean?
Nancy Tappe was a psychic synesthete who, in the 1960s, began noticing that many children were being born with indigo colors surrounding them and wrote about it in her book Understanding Your Life Through Color.
What is a Starchild?
Starchild is another name used for the more common name Indigo children. Crystal, Starseed, Old souls are also often used for this same group of kids. Perhaps a stronger awareness of their past life experiences would be the main thing that would separate this group from many Indigos.
What is a Starseed child?
A Starseed child is the same as Indigo, starchild, and old soul children. 
What is the difference between an Indigo child and a crystal child?
There is no real difference between an Indigo child and a crystal or star child. They are all names used to describe the growing wave of Indigo children being born since the 1950s 
What is an indigo empath?
Within the main 18 indigo traits, an Indigo Empath would be more honed into their sense of empathy thus better able to understand your emotions and feelings than some indigo people.
What does indigo mean spiritually?
Indigo is the color of the third eye chakra and signifies clairvoyance. The aura color indigo is one of the 18 defining characteristics of indigo people who are naturally spiritual and often possess psychic and past life awareness. 
What does it mean to be an Indigo?
Being an indigo person usually means you have an awareness of your spiritual nature, your higher self, and an underlying drive to find a meaningful life path in this incarnation. 
How do you know if you're an Indigo Child?
To know if you are an Indigo child you can check the traits and characteristics listed on the Indigo People page at Psychic-Junkie.com
Do Indigo adults have Indigo children?
While it is quite normal for Indigo people to bear indigo children, it is not at all necessary. An Indigo child will be very aware of self and consciousness in the 'between life' state. And would choose to reincarnate via their new birth family for reasons only they will know.
---
To ask questions, add answers, or comments about Indigo People please use my contact form. Please start the conversation with the heading [About Indigo People].
Or if you're inspired to write an article on this subject please submit a guest post here.

---