Primary Authority: Ian Parkin writes, or reviews, verifies and edits all content before publishing on Psychic-Junkie.com
Who Is Offering Online Psychic Jobs Today?

New openings for online psychic jobs are sometimes available with the main networks. If you are a truly gifted psychic or tarot reader and can provide sound psychic advice for everyday life please view the (regularly updated) information below on who is hiring at this moment.
John Donne wisely said, "No man is an island." He clearly saw that everything interconnects and converges to create limitless possibilities, and that we need not feel alone.
The team at LifeReader are now looking for readers who can connect and use this knowledge to create favorable outcomes for their clients' lives; helping them make wise choices and take right action; to heal and to live full lives.
LifeReader are committed to providing their clients with dedicated psychic professionals who can help. How? By personally selecting only those who meet their high standards of authenticity and professionalism. Each of their psychics are individually screened and tested to insure that they possess the necessary skills and sensibilities to make the customers experience with LifeReader illuminating and worthwhile.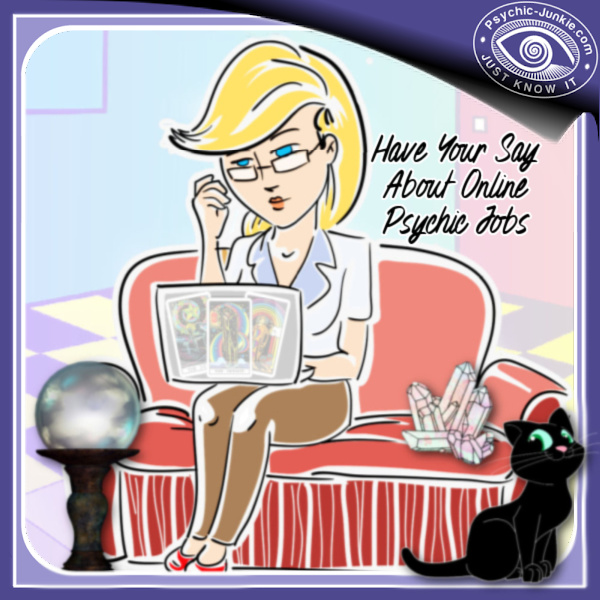 Online Psychic Jobs Available
To set up as a psychic reader you should be able to conduct psychic sessions that are informative and enlightening, because what concerns their clients most are the day-to-day aspects of their lives as well as their future direction and happiness. Often, they are just too close to their situation to see the big picture. They need clarity, insight, support and perspective. That's where YOUR help as a qualified and caring psychic can make all the difference. That's where the online psychic jobs at LifeReader can make the difference. As a truly gifted psychic you will easily tap into the past, present and future influences that are converging in your clients life right now, and, help them see the big picture, both the known and the unknown—so that they can decide for themselves what is best. Your psychic information helps to make their options clearer so that they have the confidence to move forward. A wise psychic will never tell them what to do. That would violate their most prized gift: their free will. But, with your guidance and psychic remedies they will be both inspired and informed to make their own decisions. And that's what it's all about, isn't it?
You are now invited to apply for the online psychic jobs at LifeReader. Their software makes it easy for you to work from the comfort of your own home, while their clients easily book appointments with you. They offer several options and all sessions are, of course, private and confidential. Your trust is deeply valued.
LifeReader embraces the metaphysical law that life is synergistic, and thus there are always possibilities and choices at our disposal. And if you too, find it is spiritually empowering to earn a living for your spiritual services and psychic readings perhaps it is no coincidence that you are reading this now.
Apply for Online Psychic Jobs at LifeReader
LifeReader are now Seeking Psychics - Tap here to apply for a listing
I recommend applying to join LifeReader Psychics because they have a very good referral system and they get  excellent online coverage for you. And if you do set up I can also help promote you without charge: See this page for details.
TIP - Have a short reading with a couple of different psychics before you apply and candidly ask them how they like working for the network. 

How much can you make as a psychic? 

While this is a very often asked question, the answers out there are often varied. You may as well ask "How long can I have a piece of string?" But here are some pointers I can provide from over thirty years in the industry. 
Most psychic networks let you set your own per minute rates. But it is advised you start at the low end at about $1.50 per minute while you build a clientele. Out of that you would get paid about 40% to 60% (network dependant) As you build a good profile and earn good reviews you should be able to lift your rates to the average $5.50 to $6.50 per minute. The psychics who have established themselves well ask upwards of $20 per minute. While I worked with a network @$4 per minute (more than ten years ago) most readings would run for 20 minutes, and many regular clients would run longer. I worked 5 or 6 days per week on six hour shifts. 6 hours per day, pretty much non stop, was enough for me. But if you wanted longer string you just choose longer hours. When I would log into the network's system I would have a queue of regular clients waiting for me.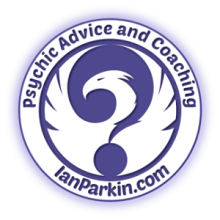 Ian Parkin is the owner and principal psychic of this Website.
30+ Years Providing Professional Psychic Advice and Coaching

Are you a candidate for readings by email with me? First time client? Scarcity of free time? - Shy? - Prefer writing to talking? - Hearing impaired? - Brain Fog? Convenient? To learn about my email psychic readings process where you can decide what level of interaction you would like - Click Here Now .
How do you become a professional psychic tarot reader?
If you are confident with your abilities you can work as a psychic and/or tarot reader in many ways. A good place to start is in a local New Age store. Most have reading rooms and keep a bank of Psychics and Tarot Readers to service the walk in clients that the shop will attract. 
Mind Body Spirit Festivals and Psychic Fairs also require psychic readers to be in attendance. Check out the events in your area and make some enquiries.
Then there are the established networks that open up their doors to new readers occasionally when the need arises. As I have covered above it is LifeReader that has the best freelancing online psychic jobs on offer at the moment.