How to Lucid Dream
Chapter One - How to Lucid Dream
Follow this free lucid dream course and you will soon be adventuring into your own psychic zone.
Psychics regularly receive insight and guidance through their lucid dreams.
When you know how to dream in a lucid state you can:
Hold psychic communications with your own higher self and guides.
Call up the great minds from past, present and future.
Experience first hand exhilarations of flying with the birds.
Enjoy wild fantasies.
Envision new products for your business.
Refine your sporting skills.
Bring out the author within and uncover the concepts for a book.
When you master lucid dreaming, you can make anything happen. You are no longer limited. You have entered the Psychic Zone. Moreover, it is all so realistic you will be excited about every lucid dream for weeks afterward.
How to Lucid Dream
When attempting some of these techniques, you may have some frightening experiences, such as falling or shaking sensations. Although not dangerous, you should avoid the techniques that create these sensations if you would prefer not to experience them.
Additionally, the placebo effect has a major effect on dreaming. If you believe your dream characteristics will be dull and lifeless, they are far more likely to be so. If you believe they can be creative, original, and surprising, they are far more likely to be. Much of the content of your dreams is affected by the placebo effect. Remember that the easier you believe it is to dream lucidly, the easier it will be.
Many of the techniques and "facts" presented on these web pages are not backed up by hard scientific research. This is not to say that these techniques do not work. With this course, you are conducting your own research and will be getting your own experiences from which you will be able to make your own judgments.
Let's get started.
Free Lucid Dreaming Lessons
---
How to Lucid Dream - Advanced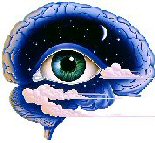 Want a complete - lucid dream kit - to make it all happen? Inside you will find the "Lucid Dreaming in Seven Days!" book from Bradley Thompson, covering all the latest lucid dreaming tricks and techniques. Every day, you will receive tasks and advice to help you become more conscious of the dream world. You will also receive the Reality Prompter, the Lucid Dreaming Screensaver, the My Dream Log recorder, and a full hour-long Audio Stimulation CD, incorporating random reality prompts, auto-pan modulation, binaural beats and monaural beats.