My Live Psychic Chat
By utilizing my Live Psychic Chat system, I can look into your future to see what is in store, answer your love life questions and help you on your road to happiness. And you can start with 5 minutes for free when you open a new account with me for the very first time.  

Yes, you will be talking with me personally - Owner, Webmaster and Principal Psychic here at Psychic-Junkie.com - Ian Parkin
---
Ask Ian Parkin with Live Psychic Chat
You can schedule and pay for your live psychic chat session here. 
Step 1 - If I am showing as online, (a chat button shows top right of screen when I am online and available) clicking that chat button opens a window with me where you can make sure I am available to commence a live psychic chat session with you. I can provide up to 5 FREE minutes to help settle in and feel comfortable with working with me. (If I am not online try my email service or use my contact form to schedule an appointment.)

Step 2 - Decide on how much time you would like to chat for.

Starter = 15 minutes @ $3 per min = $45 
Regular = 30 minutes @ $3 per min = $90
Step 3 - Click on the Buy Now button below to make your payment by PayPal. This gives you a safe and secure way of paying via credit cards or your PayPal funds. I will receive notification of your payment and you will be returned to this page to start our chat.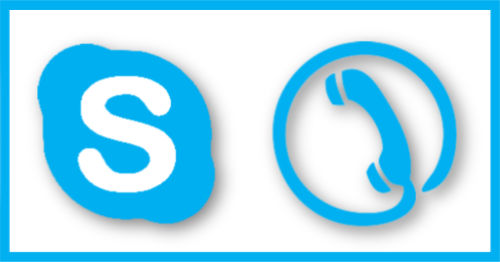 Skype Option: If you have Skype, my psychic voice or text chat  service is available to you as an alternative. Same price and time sets, just make an appointment with me before purchasing .

My Live Psychic Chat can cover:
Psychic Readings:
What I see in store for You
All Questions and Answers
Love Life and Relationships
Road to Happiness
Akashic Records
Work and Career
Corporate Clairvoyance
Entrepreneur Clairvoyance 
Life Wizardry Coaching:

My Own Magical Approach for Helping You in Creating Your Future
My area of expertise:

Clairvoyance, Clairsentience, Clairaudience, Claircognizance, TarotVision™, Empath, Crystal Ball Gazing, Rune Stones, Alpha Mind States, Psychometry, Hypnosis, NLP, Remote Viewing, Telepathy.
My Psychic Connections:
Intuition & Higher Self, Guides, Angelic Beings, Akashic Records.
When you chose to have a reading via my Live Psychic Chat by Phone you maintain your privacy. Unlike what can happen when you walk into a local New Age store or coffee shop to sit with a local psychic.

Everyone could see you enter and leave. And the local psychic may even know you or your acquaintances personally so there's always the risk of a too chatty local psychic spilling the beans on your deepest of secrets.
Better to stay safe and enjoy the ultimate privacy of my Live Psychic Chat. When we chat online we are connected yet your details stay private. You can connect from wherever you are most comfortable and out of sight.
I accept chat in English only. 
For when I am unavailable I also have a team of gifted experts on standby 24/7, able and willing to help you out.

Partnering Live Psychic Chat Network
For when I am unavailable for my live psychic chat, I have partnered with other readers I trust and know can help you 24/7 - 365 days - worldwide.
Leave it to the universe and use the wizard to match you with your perfect psychic!

All first time clients will receive special offers of free minutes and/or discounted rates. 
Ian Parkin is the owner, webmaster, and principal psychic of this Website.
30+ Years Providing Professional Psychic Advice and Coaching


Clairvoyant Readings with Ian Parkin


today by Email | Online Chat, Skype & Phone by appointment
Discover the Power of My Guidance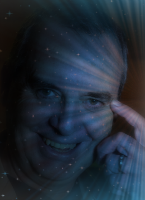 With over thirty years of providing professions psychic services I have honed my authentic clairvoyant skills to quickly provide solutions to your everyday issues and problems. 
I will do my very best to empower you with my insight and sage advice relevant to both your inner and outer worlds.

I'm keen to help whether you have a specific question that you would like answered or you just want a general reading about how your life is going to turn out.
Please know I really care about what is on your mind and how your feel about your future.
I'm dedicated to delivering a superior Psychic Advice and Coaching service at reasonable rates. I always add 5 free minutes at the beginning of the reading for first time clients to help us both settle in our session together.
Ian Parkin Reviews
I am always pleased to receive your feedback regarding your session with me.
Your information helps me improve my services for future clients.

And your published comments below help others know what to expect when they're looking for one of the services I provide.

Click here to post Your Reviews for Ian Parkin's Live Psychic Chat

"Ian, you are absolutely amazing. I cannot tell you how grateful I am to you! I have had a fair few readings with you and your accuracy blows me away each time. Apart from your accuracy, your guidance, advice and patience is greatly appreciated. Thank you, thank you, thank you."  Anon (AU)

"Never disappointed. Clears the negativity around the situation and always find the answers I seek. Definitely attained a higher knowledge only the spiritual would understand. Very deep." - M (London UK)

"Ian, you are a magician (Magic Ian) I cannot say thank you enough for your insights and for helping me regain my personal power." - Mary B. (UK)

"Thanks Ian, once again I appreciate how very reassuring you are. You never waiver in what you see. Your predictions are spot on always. Oh, I like your new booking service.  Great to be able to set my appointments without contacting you beforehand to check." - Paul – long-time client (Singapore).

"Oh Ian, it was so nice to connect with a psychic who cares so much. You were able to tune in and hit the nail on the head. Thanks for letting me ask so many questions. I will be back when I need your insight and advise for sure." - Anastasia (USA)

"Thank you for your guidance in the Spiritual Psychic Readings you gave me. My life was full of fear and you gave me strength. You were accurate in what you told me about my problems and you showed me how to control my fears with your insight in the many readings I had with you. I truly hope one day the universe would grant me a wish where I could meet you in person and thank you for helping me through those darkest times I went through. Thank you, you are in a sense a guardian angel in disguise." - Sam (Australia)

"Grateful for your help again." – Susan (Ireland)

"Hi Ian. As always, it was lovely chatting with you.  I probably told you this story before.....a year after my husband and I immigrated to Australia, he wanted to leave me and I was devastated... I was desperate to make our marriage work so I did a bit of research and came across you.  You helped me save my young family and I will forever be grateful to you!!! Thank you once again, from the bottom of my heart." - M (Australia)

"I felt uncertain seeking advice on my career choices. But the clarity you brought my way has proved to be so worthwhile. I have made the changes you helped me with, and things are great now. Thanks a million!" - Bernard (UK)

"Well, after a couple of sessions with you Ian on love and relationships, I finally found the strength to dump my cheating no-hoper. (I had been holding on to him for far too long). And yes, just as you predicted, my real gentleman turned up from where I never would have expected." - Happy American Client (USA)

Post Your Reviews for Ian Parkin's Live Psychic Chat Here
Guidelines for posting your Ian Parkin reviews: 
Enter your feedback or review in the window below.
Please tick permission to publish with your first name or anonymously.
Please use the same email that you used when booking your session. This legitimizes your review.
First Name, Email and Country are required when submitting your post.
Ian Parkin is the owner, webmaster, and principal psychic of this Website.
30+ Years Providing Professional Psychic Advice and Coaching


Clairvoyant Readings with Ian Parkin


today by Email | Online Chat, Skype & Phone by appointment