The Best Psychic Reading By Email Includes 7 Days For Q&A Replies
Ian Parkin is the author of this post.
Will a psychic reading by email work?
Skeptics will tell you that the psychic and client must be in the same proximity. That is just not true. Experienced psychics are not geographically challenged. The Astral plane is reachable from anywhere on earth.
Psychics can 'read' the energy vibrations in the email you send to them. The best thing is that your information is clearly received by a gifted psychic reader who can tune in and transcribe insights and explicit spiritual guidance for you.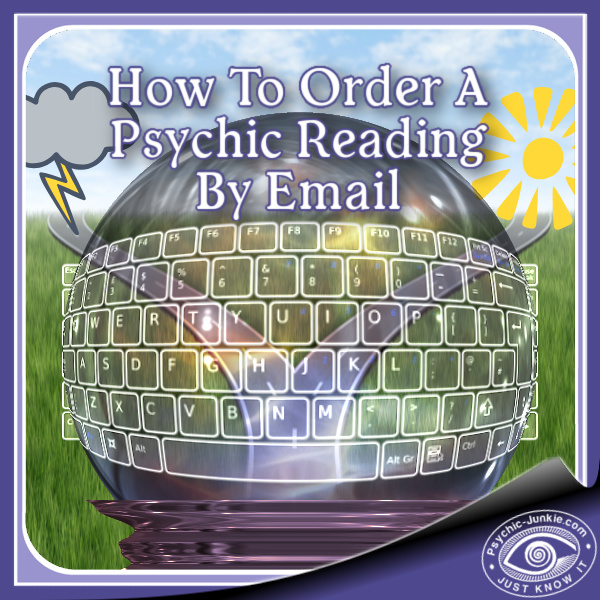 Tip: Attach your recent photo when getting psychic readings by email. Your advisor may be experienced with reading auras or read the energy radiating from your eyes. He/She may do an energy healing scan, looking for any 'hot spots' that need attention for your wellness.

What are the benefits of a psychic reading by email?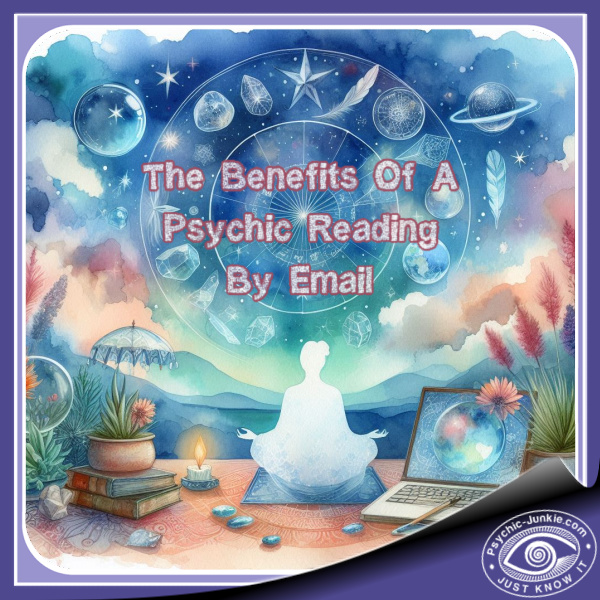 Your consultant is not rushed when preparing an answer to your specific questions in an e-reading. You'll profit with additional details. Alternatively, you may read and re-read your report at your leisure. 


Emailed readings are usually more affordable than having psychic readings by phone or visiting a fortune teller in person.


When you are in difficult situations you can compose your specific questions in the comfort, privacy, and safe space of your home or office.


For new customers, connecting with a trusted psychic for an accurate e-reading is a blessing. After your first session with a reliable psychic, you will have someone standing by the next time you have a sticky situation that needs resolving.


Different services are available with expert advisors who offer this convenient way to get help when you need it. These types of readings are available from psychic mediums, tarot readers, and pet psychics, to love and relationship psychics for when you need a detailed e-reading focused specifically on your love life, numerology readings to sum up career choices, and authentic psychics specializing in fortune telling for when you want to know what the future holds. Even dream analysis can be a good idea by email with an experience psychic who understands dream interpretation. 


First time client? - Accurate e-readings are an easy way to measure the connection between psychic and client. Starting the ball rolling with your most pressing questions allows to you get to the point in a cost and time-effective way. Love your results? Then move on to live chat, phone readings, or a skype/zoom video call for real time advice from readers with authenticity you now know and trust.


Scarcity of free time? - We live in a giddy-up go society and juggling a packed schedule doesn't permit the luxury of time to visit or chat with a psychic. An e-reading can be the best way to manage your time.


Shy? - Many suffer nerves when talking to a psychic on the phone or in person.


Prefer writing to talking? - People who prefer collecting their thoughts and emotions on the page would also rather read through the insights in their e-readings at their own pace.


Hearing impaired? - Afraid you will miss important parts when talking on phone or in person. It's more effective for people with hearing challenges to read the psychic's email reading.
Brain Fog? - Certain medical conditions i.e. Fibromyalgia, CFS, Lupus can cause brain fog. People with 'cloudy' brains find it difficult to concentrate and converse, so having the psychic answer questions via an email service is ideal.


Simply more convenient for you? - Your reading will be stored in your inbox until you are ready to read them. And you can easily keep a record of your messages and replies.


My Interactive-Email Psychic Reading Service
I am an experienced psychic advisor providing predictions and guidance on big life decisions for many years. I am the author, owner of, and principal life coaching psychic for this website. Especially popular for my executive love reading service!


Here is the registration process for ordering your interactive psychic reading by email if I am to be your psychic of choice.

When you order your interactive email reading, you first need to make your payment using the link below. PayPal gives you a safe and secure way of paying by credit card for my services.
After you have made your payment, you can use the form below to order your interactive reading by email with me. Enter your details, any background, and personal questions you have. I will do my best to reply within 24 hours, but please allow 48 hours as we may have some delay due to our world time zone differences (I live in Australia).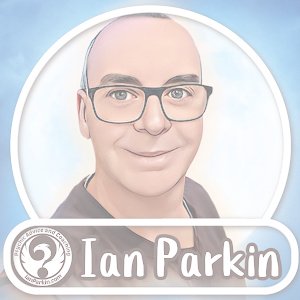 Why Is Your E-Reading Interactive? 

When you receive an email reading from me, you may have further questions to ask that arise from my answers, or you may have questions that you had initially overlooked. You can reply and I will then be able to add more insight and answers for you. There is no extra charge for a final 3rd reply within 7 days if required. 
Providing your e-reading with this 7-day interaction window is my own way of getting as close as is possible, in an email session with you, to my live psychic reading services by phone call, Skype and Zoom.  I deeply care about what is on your mind and how you are feeling about your future.
---
---
* I am the owner, webmaster, and principal clairvoyant reader here at the Psychic Junkie Website.

* In proceeding with my Psychic Advice and Coaching  you are agreeing to my Psychic Reading Terms of Service

I can also recommend some alternative psychic reading platforms that offer a wide range of INSTANT reading services to help you find quick answers if you prefer not to wait for the email process with my expertise.
Here is my short list of the best online psychic reading sites.
#1 Kasamba has been in business since 1999. find the right psychics available for online chat readings and phone psychic sessions. They also have a great mobile app that also provides access to horoscopes and astrology forecasts. PS: Kasamba offers new users their first 3 minutes free + 50% Off! 
#2 Keen Psychics is another one of the most trusted websites with a variety of options. Especially worth your while to check out this accurate psychic platform for tarot card readings by phone. Great rates - presently Keen has a special offer of 10 minutes for just a $1.99!
#3 Purple Garden – best site for video chat reading and right now provide a special offering of a free $10 credit on your first purchase!
#4 The Mystic Sense online psychic reading website has three ways to connect. You can choose phone, chat, or video for a live psychic consultation on this platform. If you are a new customer you will get 5 free minutes when starting your first session with them. The Mysticsense satisfaction guarantee backs that up with a refund if you are not happy with the session.  
Click here to discover more about the best online psychic reading websites and their varied features, options, and reviews.
---
---
Keep your kindred spirits informed by sharing this . . .

---
---