When Psychic Help And Advice
Provides The Best Answers
Ian Parkin is the verified author of this post.
If you want to know when psychic help and advice provides the best answers, it's good to know the right questions to ask the right psychic advisors. In this article I will put the spotlight on classic life questions, universal concerns, and spiritual guidance and suggest the right channels for seeking the best help.

Classic Life Questions

You've no doubt heard that we have a purpose for this lifetime, but you may not know what your particular purpose is or how to perform your purpose. Or, perhaps you are anxious to complete life lessons and live your life to its highest potential. Here are some classic life questions most people face at one time or another.

What is the meaning of life?
Who am I?
Why am I here?
What is my purpose?
What is my spiritual gift?
How can I use my gift(s) to help others?
Where do I go when I die?
Now, let's explore universal concerns where good psychic help and advice matters.
You experienced a BIG loss.
A loved one transitions. You need closure of unresolved issues.  Good psychic help and advice from a medium can reassure you there really is life after death. Your psychic medium can make a spiritual connection with your passed loved ones and translate their messages from the beyond as well as providing healing tools that help put your loss in its proper perspective.


You have suffered a bad break-up, of a marriage or affair. Good psychic help and advice from a love and relationships psychic reader will enlighten you of possible chances to reconcile or if it's in your best interests to begin a brand-new love story. Now, the chances are you will not like what your psychic sees. You don't have to like it. Just believe it. Know you don't have to agonize alone.  Your love and relationships psychic reader can give you guidance and insights you need at the time you need them.
You are not in a happy place with your career path. 
Unfortunately, too many people are stuck in jobs they hate. This leads to great stress. Good psychic help and advice from a business and work-life psychic can help explore career paths and entrepreneurial opportunities compatible with your spiritual gifts and talents. Working together, identifying your strengths and passions, you can formulate an action plan that lets you fly free and be happy. 
Spiritual Guidance
There are vast differences between spiritual guidance and classic psychic help and advice, starting with the duration. Spiritual guidance is an ongoing process, which could take months or even years. While general psychic readings can from one a year to several readings in a row, when working on important issues. There is a certain spontaneity involved with contacting a psychic for classic life questions and universal concerns such as romance or finance. One psychic reading generally offers potential outcomes provided you stay on the same course. Good psychics will point out alternative paths, for your highest good.
As a rule, when receiving psychic help and advice in the form of spiritual guidance, you and your spiritual teacher will already have an established relationship. Perhaps you are a past client in more classical readings, or you knew each other in the past and met again through a serendipitous connection. This is the real-life part of 'when the student is ready the master will come' that people may scoff at until it happens to them. Now as a spiritual seeker you may be searching for higher spiritual consciousness.
Spiritual mentors have often let go of attachments. They all come from a place of love and light to help you raise your vibratory rates. A humble community of people, spiritual advisors do not consider themselves masters. Typically, they speak only their truth and will not deceive other people. This is not to indicate that classic psychics can't serve as spiritual counselors and vice versa. A psychic medium can connect with spirit guides and angels, obtain information and guidance and decipher it into everyday language for your understanding.   
In a classic reading you are on a time-limit and your consultant will want to deliver as much psychic help and advice as possible in the one session. Spiritual guidance is more interactive. A spiritual mentor gives assignments, then steps back to observe.  They appear to have all the time in the world to devote to your successful spiritual attainment.
Read More About Psychic Help And Advice 
---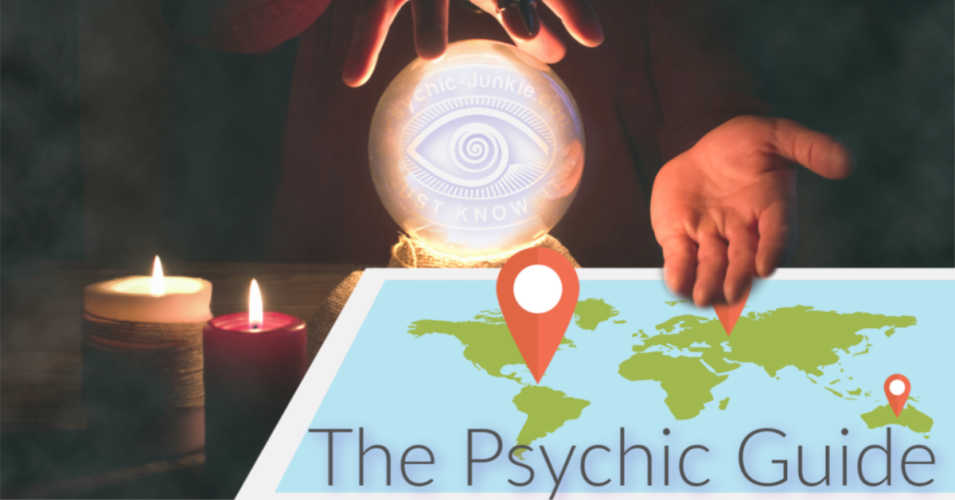 Complete Psychic Guide To The Best Readings
You're about to investigate a mystical and rewarding experience that has the potential to change your life for the better and help you make informed decisions that can benefit your health, your career, and your love life. Complete psychic guide to the best readings. Learn more > >
---
In Real Psychic Readings This Is What Happens
The who, what, why, how, where, and when on real psychic readings.  While there are many forms of divination not all are psychic. But you can find authentic metaphysical advice from Mediumship, Clairvoyance, and Tarot-Visioning experts. Learn more > >

---
Love Psychic Advice Revealing The Future Of Your Romance
How to find the shrewd love psychic advice aimed at a devoted future. Are there reciprocal sparks? Is it forever love or just an affair? How can I get my ex back? Check this out if you're looking for love or immersed in relationship challenges. Learn more > >
---
Psychic Life Coaching and Intuitive Guidance
For business and work-life psychic help and coaching this is the most helpful way to examine what's going on in your life and figure out where you can take it. You may have been looking for a psychic reading, but you've found a plan to lead you towards your destiny. Learn more > >
---
About Spiritual Psychic Readings
Learn how to gain new insight with Spiritual Psychic Readings. Discover the divine guidance that will assist you on your own remarkable journey of spiritual enlightenment and awakening. Get true help from your angels and guides to create the future you wish for. Learn more > >
---
How To Get Business Psychics To Boost Your Bottom Line
'Suits' with influential positions in real estate, entertainment, computer technology, financial services and many more, want the 'strategic edge' business psychic readings can provide. After all - what business owner doesn't want a crystal ball? Learn more > >

---
Ian Parkin
is the owner, webmaster, and principal clairvoyant of this Website.
30+ Years Providing Professional Psychic Advice and Coaching
Clairvoyant Readings Direct with Ian Parkin
today by
Email
|
Online Chat, Skype & Phone
by appointment