Soul Mate Or Twin Flame - Can This Be My True Love?
Chinhee and Sunhee Park are the verified authors of this post.
"Is he or she my soul mate or twin flame, and is this the one?" Many people often ask us questions like this. We would love to help you find out. The tricky part of it all is that we, as psychics, have to feel deep inside the spirit.

A real psychic see things clearly from a more elevated place to provide answers and give you quality advice. Each of our trusted psychic advisors have ratings and reviews from people just like you. Get 3 free minutes and 50% off!

We would love to help you find out if you are in fact with your soul mate or twin flame. We believe that you can have a lot of soul mates or a few but just one twin flame.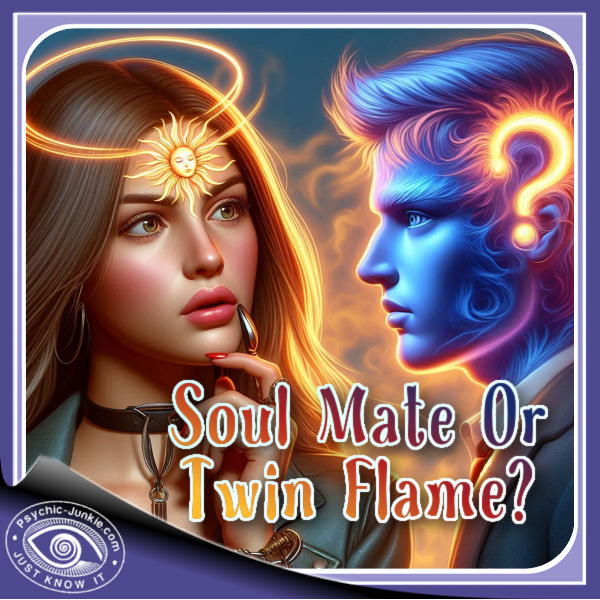 There are many signs to notice if you are with a soul mate. For example, your connection is so strong that it tends to be co-dependent and dysfunctional. You become your partner's thoughts, eating habits, bad habits and become demotivated. You start to realize that you are acting out one of your parent's relationship and getting to know your own father or mother. Then you realize you have to disconnect because the relationship is not growing. 

The Twin flame however is a different story. You can still feel the strong connection and emotionally empathize with the one. You may not get together right away with this person, or you took space from them. It all depends on their circumstances. Some get together right away, some have to wait because their Twin is hurting themselves. Some do not know who their twin is because they are married to someone else or involved with someone else. The tricky part of the whole thing is that you cannot touch anything tangible with the one. You have to really live your life, focus on giving love back to yourself and learn from your experiences. Patience is not on your best interest list because your too busy morphing into the twin's impatience. Your twin is experiencing a dark phase; meanwhile you're trying to stay afloat holding the light to the end of the tunnel. There are no rules to relationships so if one story is different; it is because of their paths. Your path is not the same as everyone else. 

A lot of people do not realize that they are going parallel with their twin but the experiences may have been in different phases of their lives. The connection is so strong that one minute you could be happy, or think you are, and the moment you think about the twin; you become sad and feel their emotions. For all you know they could be in China.

Psychic Twins - Sunhee and Chinhee Park 
---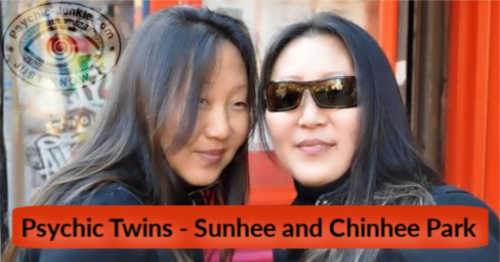 Twin sisters and psychics, Sunhee and Chinhee Park have appeared on several television programs, CBS worldwide radio and published in Marie Claire magazine, Time magazine, People magazine, and newspapers from all around the world.
Through their highly accurate psychic readings, Chinhee and Sunhee help people who want change for their future, emotionally, physically and spiritually. They help people who are stuck in dysfunctional relationships, and victims of any form of abuse.
Website: ESPsychics.com
---
---
Soul Mate Or Twin Flame Comments
---
The Soul Mate Connection Is Truly A Spiritual Journey - by Melody Day
One of the most significant readings I engage in is the Soul Mate reading. In my time as a professional psychic, I have given countless readings to my clients, wondering how they will meet a Soul Mate Or Twin Flame, and whether they are with the Love of Their Life. We each have numerous Soul Mates who take on various forms as we cycle through each life time. We may re-encounter them as Lovers, Friends, and Family Members and even as Pets. The most important factor is the deep emotional bond we share with each Soul and the ensuing Karmic lessons that we will learn.
This is perhaps one of my favorite psychic readings, as the exploration of a Soul Mate connection is truly a spiritual journey - one that I am privileged to share with my clientele. As I connect with each individual, we exchange the energies that influence the life path, the choices in partners, lessons in love, and explore spiritual imbalances that need to be realigned. This is a sacred connection that I treasure and consider as more of a spiritual counseling. For insightful, accurate psychic readings into the relationships of your past, present or future, a Soul Mate reading is a wonderful gateway to learning the hidden desires and obstacles that weave their way into our human experience. 
---
To add answers or comments about this page please use my contact form. Please start the conversation with the heading [About A Soul Mate Or Twin Flame].
---