Primary Authority: Ian Parkin writes, or reviews, verifies and edits all content before publishing on Psychic-Junkie.com
Be in The Know About Spiritual Psychic Readings
Learn how to gain new insight with Spiritual Psychic Readings.
This type of reading is based upon a personal connection with the divine that connects us all at the metaphysical level. (God, Allah, Great Spirit, Collective Consciousness, or whatever label you like). I believe spiritual psychic readings come from the standpoint of your reader's direct connection to this Collective Consciousness 
Of course there will be some fortune tellers who are not really connected to anything other than a textbook, script, oracle book, or set of tarot explanations.
Don't confuse spirituality with religion. As I see it, spirituality is only found from personal experience of the divine, while religion is based upon someone else's experience - and is usually a regurgitation of old dogma at whatever cost. (That cost is often war). So psychic readings from a religious standpoint may be framed by fear, judgement, dogma, and unconnected opinion.
Spiritual psychic readings are more empowering. Rather than just  picking up on possible future events, when your reader is working through a divine connection, there will be stronger elements of guidance. So you may receive more information about the many options YOU can take, rather than just looking at what other people may, or may not, be doing in connection to you. 
However, spiritual based psychic readings are not often accepted by un-awakened souls. In my own experience as a seasoned reader there have been times when wonderful insights would start to flow, but some clients simply wanted to know what the person of their affections was doing or thinking about them. In these cases, the insights of wonder are often passed on to the deaf ears. But if you are open to gain the new insight of Spiritual Psychic Readings you can find pointers and guidance that will assist you on your own remarkable journey of spiritual enlightenment and awakening.

Clients seeking psychic readings of a spiritual nature are always a delight to work with. Yes, future events can be pinpointed, but more than that can be revealed. 
Insight that assists you create the future you wish for, 
resolve for the questions that may be causing you confusion, 
guidance that help you discover your own answers, 
true solutions for present and future challenges, 
direction for the most appropriate steps you can take at certain points,
and insights about physical, emotional, mental, and spiritual levels of your life. 
Best Spiritual Type Questions to Ask in a Psychic Reading
If you  do not have any questions ready for your reading here are a few good open questions that will help get the enlightenment flowing:
What information is coming from my guides and angels today?
What divine guidance do you have for me on love and relationships?
What type of career will bring me the greatest happiness?
Why am I feeling so overwhelmed by  ... ?
What glimpses of hope can you see for me?
How can I find true happiness?
Where can I find the strength to make the changes I want to make?
Inspire me!
The Most Useful Psychic Questions for Superior Readings

Want to learn something that can help you change your life? To receive more clarity and direction from your sitting you can take these breakthrough psychic questions for answers that will turn any reading from drab to fab.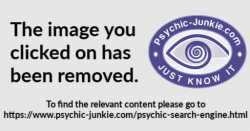 Free Spiritual Psychic Reading Offer
Exactly what can a Psychic Reading do for you? Don't make the mistake of thinking spiritual means religious! Click here to see all the free spiritual psychic readings you need to know about. And why your first one should indeed be FREE!

Mystics, ascended masters, shamans and prophets have served as trance channelers to bring their peoples teachings from the gods and spirits. When your psychic medium goes into a deep trance and imparts wisdom from other dimensions it is known as Spiritual Channeling.

Can you uncover your Soul's Purpose - the thing that you can do in a unique way from everybody else on the planet and reveal root causes of your negative habits? Learn how to align yourself with highest spiritual intentions with an Akashic Reading.

More to read about the spiritualist movement
Wiki - Spirituality