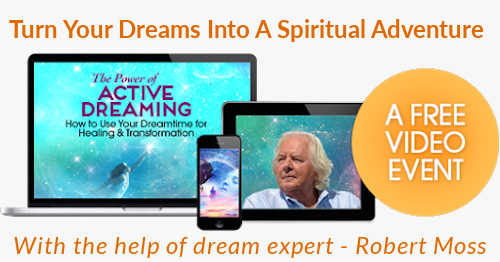 Discover Your Powers of Active Dreaming
During this free online event world-renowned dream shaman, Robert Moss, will teach you the skills you need to begin understanding and exploring your dreams, so you manifest what your soul truly wants for you and knows what you need to manifest in this lifetime.
When you learn to turn passive sleeping into active dreaming, you gain one of THE most powerful tools for accessing wisdom for your life - about your relationships, your career, your life purpose, and even how to heal your body.
It all begins with a shift in how you see dreaming - from a series of incomprehensible images, sensations, and thoughts occurring during your sleep, to a powerful opportunity for guidance, wisdom, growth and even access to higher levels of truth.
With the help of dream expert, Robert Moss, you can turn your dreams from a mysterious unknown into a spiritual adventure with truly powerful applications in your life for manifestation, transformation and healing. To join us for a mind-expanding, life-invigorating hour - Click Here > >