Empath Angie: The Spiritual Healer, Lightworker, & Guide
I am Empath Angie George, your spiritual angel into the world if insight, intuitive spiritual life coaching, healing, and divination.
Angie George is the verified author of this post.
I am a hereditary Empath, psychic and witch at your service to provide spiritual wisdom and healing for any genre of life's journeys. I am an expert tarot reader, rune reader, spell caster and intuitive life coach. I adore providing answers and insight to all who are interested in seeking spiritual insight and answers.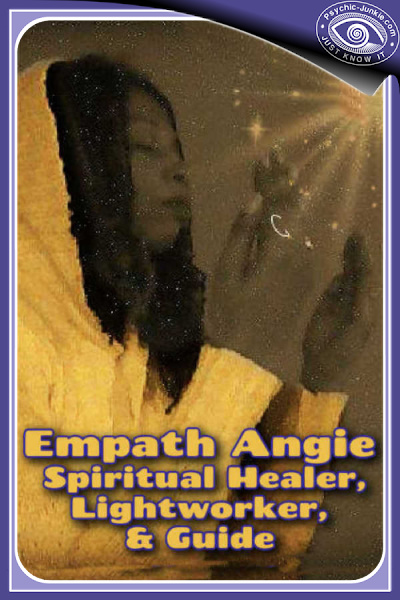 My enlightenment began as a young child when my maternal grandmother realized I had a special gift of 'seeing'. She too was an empath and Native American "kitchen witch" with a powerful green thumb for her herbal garden of knowledge and healing as well as spiritually gifted with insight beyond the average dimensions.
I have been ever evolving in my gifts of dream interpretation, acquainting myself with spirit guides clairvoyance and clairaudience, through meditation and chanting, séance and spell casting from my shaman and vodoun background.
My gifts have been appreciated by many over the years: friends, family, fellow neighbors and word of mouth references as well as through my personal website visits. My psychic healing is performed though crystal majick, candle majick and herbal combinations and variations to direct the energy in favor of my clients to assist them in reaching their spiritual needs and calming their spiritual concerns.
My devotion to each and every being is particularly special and precious and is done with discreet privacy and dignity and handled with tender loving care. In connecting with each beautiful being, it is a pure joy and pleasure to be of assistance to comfort and assist others in any spiritual way I can.
I was born September 14,1971 a proud Virgo and mother of three, grandmother of one and wife of an outstanding gentleman who is my best friend and twin flame in life.
I pray you find my services an excellent match for your needs and I look forward to assisting and healing many towards the life path of happiness, health and peace. Namaste~
by Empath Angie George
---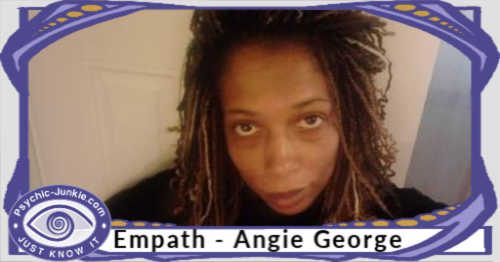 Empath Angie George learned of her psychic gift at a very young age and began to manifest her talent into a tool for helping, teaching, healing and uplifting those who seek a deeper knowledge of self, spirituality and self-divination. 
---
---
---
Keep your kindred spirits informed by sharing this . . .

---
---

Step 1 - what area of expertise do you need?

Step 2 - which type of reading do you prefer?

Step 3 - what level of experience fits your needs?


Use this wizard to connect with your perfect online psychic today!