Intuitive Healing for Beginners
Intuitive Healing For Beginners - Your Higher Awareness Is The Guide
Susan Zummo is the verified author of this guest post.
Intuitive healing for beginners. Your intuitive ability is like your guide on the path to higher awareness. Opening yourself up to higher awareness can be filled with wondrous experiences. 
Some of these can be meeting guardian angels, visiting past lives, learning to communicate with all living beings, spiritually heal situations you have issues with,  and using the mind to travel to other dimensions to learn new skills.  
A clean inner landscape is vital to reaching your highest spiritual potential.  But how to get a higher perspective when we are mired in the daily pushes and pulls of life?  Intuition is the key.  Intuition is the voice of the soul and if you are open to hearing its guidance you will receive the answer to every question you will ever have.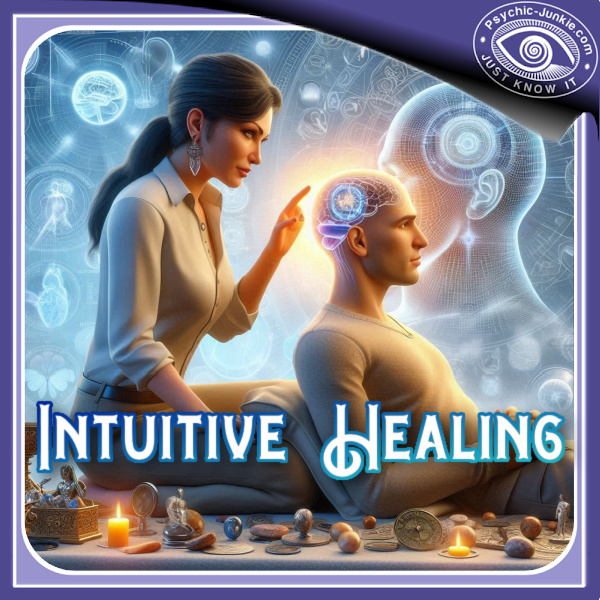 In this exercise for psychic, spiritual and intuitive healing for beginners you can be guided by your higher awareness to heal or release a person or situation.
An exercise in intuitive healing for beginners
Think about a person or situation you are having an issue with at this time.  You may want to have a pen and paper nearby to jot down the first impressions, images and thoughts you have as we go through this exercise. 
Intuition speaks in short concise language. Images appear quickly, thoughts and feelings occur quickly. So it is best to write short notes to avoid shifting from the right brain to the left.  
Before you begin set your intention to heal/release this person or situation. Call upon your Higher Awareness to provide the answers you need.  Close your eyes take three deep breaths; in through the nose and out through the mouth to relax and center yourself.  After each question take a deep breath and write the first image, feeling or thought comes to mind. 
In this exercise of intuitive healing for beginners visualize the person or situation and ask:
"What is my role in this situation?" 
"Why have I placed myself in this situation?" 
"What am I here to learn?"  
"What do I need to do to accomplish this learning?" 
"Am I ready to forgive and release this situation?" 
"Am I ready to love myself and others more?"
If yes, say, "I forgive (blank) for the role you have played in my learning and thank you for assisting in my growth.  I release you and this situation.  I release the need to have this situation in my life any longer." Smile with gratitude and wave goodbye.  Now say, "I forgive myself for the role I have played in this situation.  I forgive myself for my actions and thoughts grounded in fearful beliefs.  I'm grateful to have had this learning and now release myself from the need to repeat this lesson."   Allow yourself to feel completion – a feeling of graduating to a new level. Feel the freedom that comes from releasing this person/situation and breathe deeply.  
Now ask your intuition to show you what your life will look like once you have forgiven and released this issue. With continued practice you will become lighter and more accepting of self and others.  It will be easier to avoid being bogged down in emotional drama and inner struggles.  Your intuition can also alert you to the fact that a similar situation is presenting itself and give you the opportunity to step back and avoid a repeat.  This is especially important if the person you are forgiving is a relative or co-worker who will remain in your life.  Intuition can provide the best approach and how to remain harmless to everyone involved.  Forgiveness and love allow us to understand the oneness of all creation and gain the wisdom of elevated consciousness. 
Regularly conversing with your intuition will insure that you have the best guidance possible while traveling the path to higher consciousness.

---
---
Know someone else who would like to see this page? - please share it with them...

---
---
Guest post by Susan Zummo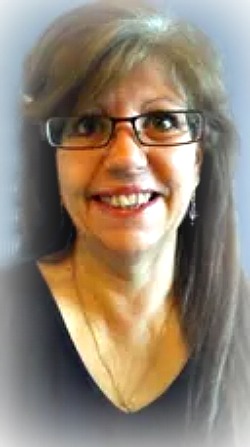 Susan Zummo is a highly motivated and qualified teacher of higher awareness. She is one of the Master Teachers of the Perceptive Awareness Technique (P.A.T., Inc.), a Soma Pi™ healing teacher, an Integrated Awareness graduate and a certified Healing Hypnosis practitioner. She has also been a Reiki Master with over 25 years experience. Susan helps students connect with their Higher Minds through P.A.T. seminars and Soma Pi healing workshops. Workshop participants learn to reinforce their belief in self and connection to a higher source. Clients regard her as one of the most committed and positive spiritual teachers they have had the fortune to meet. Susan currently lives in New Mexico where she is learning about the beauty and culture of the Southwest.  
Perceptive Awareness Technique, Inc. is a unique and proven approach to accelerating your natural intuitive abilities.  This class is for the student who wants to access their own Higher Mind for intuitive information for self and others.  Classes are taught on line in 4 four- hour segments.  Instruction is live and in real time with checking and rechecking of students progress to insure success with the procedure.  This is a lively interactive training with lots of in-class exercises and practice with classmates.  CD's, manual and certification given upon successful completion of the course.  Class size is limited to 5 students for personalized instruction. 
For more information:   www.susanzummo.com/on-line-training  or www.perceptiveawarenessinc.com 
Guest posts by Susan Zummo: 
Wiki - Energetic Healing