The Lifereader psychic network remains steadily high on my list of recommended sites. They have a tested and screened group of advisors and enticing offers if you are a first time user. Since kicking off in 2009, they have demonstrated preeminent consulting services by professional psychics.
Potential psychics go through a draconian process of evaluation before they are accepted into the LifeReader Psychic network. If you have tough questions, you can feel comfortable that their cherry-picked psychic readers have answers.
Start your search for a compatible psychic by clicking on "All Readers" from the Home Page. Rather than thumbnail size photos, LifeReader provides pictures big enough to form a first impression of individual psychics.

LifeReader Psychics Portal
Once you've gleaned your first impressions and read the short bios of LifeReader's "trusted psychics", narrow your search, according to areas of specialization. For instance, you aren't interested in a Love & Relationship reading, if your finances just took a dive. Or, are you? Perhaps an absurdly wealthy love connection is just around the next corner.

After you've chosen 2-3 candidates, click on the psychic's name to read their in-depth profile, blog articles and customer reviews for more insights about their style and expertise.
When you decide which psychic is the best match for you, choose the type of reading you prefer: telephone or chat. Then remit payment using a debit card, prepaid card or credit card.

Here's where the deal gets sweet! Newbies get the first 10 minutes for $0.19 per minute. In addition, the first four minutes of all Online Psychic Chat Readings are free.

Don't leave the home page until you check out your free daily horoscope. Also, sign up for the free Horoscope Newsletter and free weekend love horoscope.

Alas, a psychic consultation through a psychic portal isn't free. It's not even cheap at LifeReader, excepting the initial 10-minutes for $0.19 per minute. You'll probably pay more here than average psychic networks charge. Chances are, abstract value received (e.g. clarity, inner-peace) will outweigh your investment.

We aren't lovin' that LifeReader's satisfaction guarantee is less transparent than their competitors. Directions for refund requests are listed under Terms & Conditions. You must e-mail your request no later than 72 hours after your reading. Any approved refunds will not exceed payment for a 15-minute consulting session.

Don't expect your money back – any monies refunded are in the form of credit to your LifeReader account. What say we venture a psychic prediction? In the spirit of competition, LifeReader will tweak their Terms & Conditions at some point in time.

Explore the category: Mind Body Spirit. Consider it your go-to, anytime you're unsure about what you desire from an upcoming psychic consultation.

For example – you'll find psychics that give aura readings, convey Feng Shui techniques, delve into spiritual healing, offer diet advice, provide anger management counselling, help find your soulmate, serve as your life coach and more.
Verdict on the LifeReader Psychic Network
Whether you're seeking guidance for romance or finance, or insights about life in general, these top-shelf psychics, have "answers for life".  
Here are reviews for two of the top Life Reader psychics. The scope of this page does not permit reviewing each one of their best advisors, but the Life Reader website features in-depth profiles and large pictures of their psychics. Read their testimonials, both good and bad.
Focus on your specific situation as you read the reviews. Most of these psychics offer a main specialty and several sub-specialties
---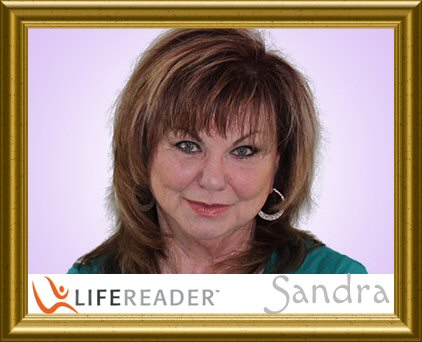 Sandra - Chat: 4 free mins
LifeReader Psychics Reviewed: If you want an Intuitive Counselor, say "Hello" to Sandra, Intuitive Clairvoyant:
Sandra is all over it, when it comes to exploring our options to achieve clarity of life. We found it intriguing that in addition to intuitive consulting, Sandra is a professional watercolorist.
She is pro enjoying the journey, instead of focusing on the destination. If you have questions about love or money, Sandra will provide pertinent details and guide you toward informed decisions
---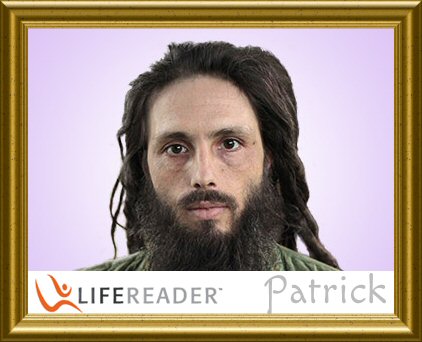 Patrick - Chat: 4 free mins
LifeReader Psychics Review: If aspects of your life need to be healed, greet Shaman Patrick:
Patrick bills himself as "world renown, acclaimed shaman/psychic and healer". He promises "practical advice" via skilled psychic/medium work. Patrick is well-versed in reading the Tarot or crystal ball. Other gifts include: clairvoyance, clairaudience and clairsentience. He was protegee to a Nepalese Shaman in the Himalayas. 
If want a psychic with heart, Patrick may well be your ideal psychic.

Note: Shaman Patrick is one of the expensive psychics. To find out if he's right for your needs, take advantage of Life Reader's introductory offer of $0.19 per minute for the first 10-minutes.

---