The Oranum Psychic Reading Is Face To Face In Your Web-Cam
Ian Parkin is the author of this post.
The Oranum Psychic Reading Network provide their psychic advisors via webcam. There are psychics, astrologers, tarot readers, clairvoyants, and healers available 24/7 world-wide. In many languages: English, French, German, Italian, Spanish, Croatian, Dutch, Portuguese, Polish, and Hungarian.

Oranum's Global Spiritual Community has a Free Chat service is provided to let you test the water. After you sign up with a free registration they provide you with unlimited access to their free chat area. This is where you can describe any problems to the particular Psychic you select. If you are confident that the adviser is able to help you can proceed to a paid, live and private consultation if you wished.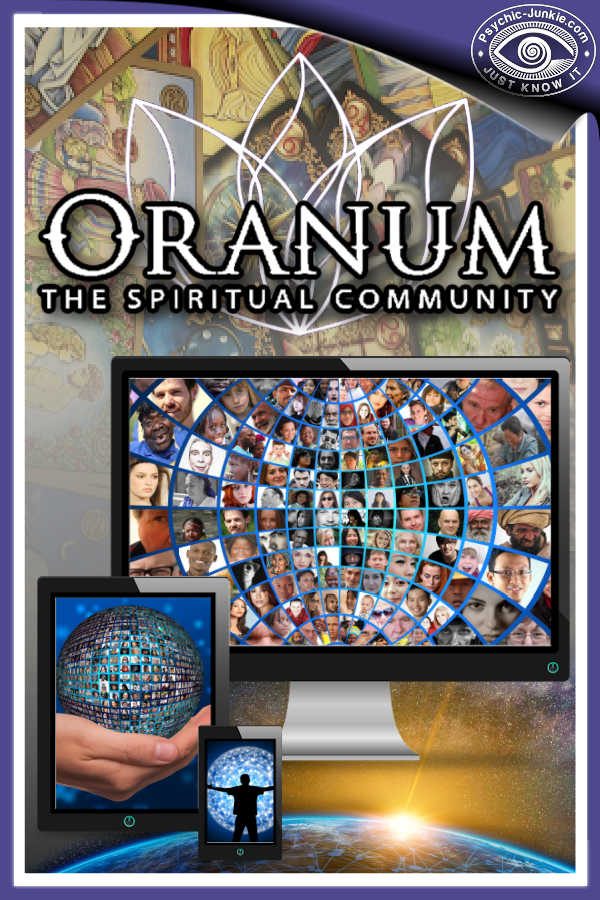 If you are looking for Psychic Jobs, Oranum look for two qualities in applicants. They recruit psychics with strong spiritual abilities coupled with strong desires to help people.  Each psychic is thoroughly tested to ensure you get the best insight and guidance from the the most gifted esoteric experts. 

Oranum Psychics launched thie first real-time psychic portal in the U.S. in 2011, followed by a global presence. Billing themselves as a Spiritual Community, Oranum hit the ground running. Due to cutting-edge, live streaming technology, anyone with a webcam and microphone could see and hear the psychic readers.   
Clients loved chatting face-to-face with psychics of their choice. Oranum was first to bring a face to face connection with psychic readers to the comfort and convenience of your own home.
Oranum Psychic Reading Network Reviewed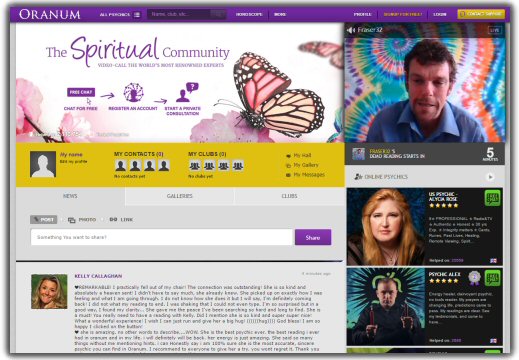 When you open the Oranum website, note the free video window, in the upper right corner of your screen, which allows you to preview a sampling of various psychics holding a chat.
Whatever your area of interest from astrology to tarot or spiritual healing, you'll find it and more. Oranum psychics must evidence a working knowledge of esoteric tenets and great spiritual strength, along with a desire to help people. For accuracy, the site vets even world famous psychics, so that you're guaranteed the best of the best in the metaphysical business. 
The owners are aware that everyone does not have webcam capabilities and provided options to type, text or request a reading via email.
Another example of their savvy marketing team is the unlimited free chat. Just complete the free registration process and go to the free chat section. Ask your burning questions – remember you can ask a psychic anything!

You can observe the body language and facial expressions of the different psychics available. Listen to inflections in their voices. You might get lucky and score a full free 10-minute demo reading! (Chat psychics may select one guest per session for a free reading.)
However, what if you sit through several chat sessions, but fail to click with any of the psychics?
You can 'click' on any of the psychic's pictured to watch a free sample video.

Tip: This is a busy page. Each time you reach the bottom, more pictures appear. Staying focused on the type of reading you desire, i.e. love, career, money, will save a lot of time.  
When you find a psychic whose energy resonates with yours, request a paid, private chat. Afterward, if you aren't happy, no worries. Oranum's got your back.
Tip: Read the terms of their "unique" refund policy.
What's to Like?
Their captivating webcam capability and unlimited free chats with psychics.
What's Not to Like?
Users report that customer service is a bit lacking. The only telephone number listed on the site is in Luxembourg, too expensive for most disgruntled customers.(But there is now an online support chat window.)
Serious complaints must be sent via email. They do promise to respond within 24 hours.
What's the Verdict on Oranum's Psychic Network?
It is clear that Oranum is an innovative leader among today's psychic advice portals.
If you are seeking a real face-to face psychic reading within the privacy of your own location, Oranum is the hands down winner.
How To Get A Free Oranum Psychic Reading Via Chat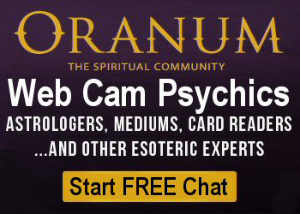 Firstly you will need to register and that is completely free. You will find the "Sign Up For Free" link at the top right of the pages on their website. You will need to create a Username, provide your email address (which will need to be verified) and create a password.

Once that is complete you get to choose a Psychic for your free chat.  As a registered member, you always have the option to chat for free with any online expert. Remember that the free psychic chat is to allow you to see if you both connect on a psychic level. It is not there for full free readings so do try to respect their time and wisdom.  
The next step takes you to an Add Credits button. Because Oranum is available all around the world, a credit system is used to avoid confusion with international currency rates. When you have added credits to your account you will be able to start private consultations with the experts. In private consultation mode you can continue typing in chat, or start to use your webcam and microphone to talk and be seen as well.
Here is a list of topics and categories on the portal.
Topics
Mind and body
Home and family
Love and relationship
Career and business
Finance and law
Travelling and relocation
Health and healing
Rituals and energies
Lost and found
Tarot Reading
Tarot reading
Gipsy card reading
Rune card reading
Lenomard card reading
Symbolon card reading
Angel card reading
Destiny card reading
Angel Readings
Angel readings
Angel communication
Angel healing
Fortune Telling
I ching
Palmistry
Numerology readings
Pendulum
Rune divination
Dream interpretation
Crystal reading
Clairvoyance
Online Horoscope
Vedic astrology
Mayan astrology
Aztec astrology
Chinese astrology
Karmic astrology
Indian astrology
Western astrology

---
---
Keep your kindred spirits informed by sharing this article . . .

---
---
---
Your Comments About Oranum Psychic Readers
---
Awesome Reading from Angelosmessage - by Sarah (New Jersey USA)
Had a reading with Angelomeasages from Oranum. I had asked him about my grandmother who passed away and needed some kind of confirmation that she was still with us in spirit. He was able to describe exactly how she looked, the color of jacket that belonged to her and he gave me time frame on when I would be finding a house. I highly recommend him especially if you want to connect with your loved ones that passed away. Highly recommend!!  - Love and Light, - Sarah
---
Ariletta is the Real Deal -by Sara (Los Angeles County)
I had a reading with Ariletta. She is absolutely amazing. This psychic is right on! Ariletta is extremely kind, compassionate and accurate. She did a great job explaining everything to me and helped me to understand the situations going on in my life. She knew things about me that there was no way she could know. Her readings didn't take a long time either. No wasted time or anything like that. I recommend Ariletta.
---
Almightysoul - by Mikaila (USA)

AlmightySoul.... is like a big brother I never had... I asked him whether me and my ex would reconcile. He did tell me we would but that's not the problem. .. The problem is after reconciliation... He explained to me the issues that led to the break up and how to overcome them although difficult... I wish I had a brother just like him... Stay blessed.... Mikaila
---
LoveUnions - by Leah (San Mateo CA USA)
LoveUnions is a newer psychic on Oranum, but she is quickly becoming one of my favorites! She was a member for a long time, so she respects time and credits in her readings. She digs deep into the situation to not only answer your questions, but help you find steps to get there. Highly recommended!
---
To add answers or comments about this page please use my contact form. Please start the conversation with the heading [About Oranum Psychics].
Are you a Psychic on the Oranum Network? I can publish an interview that would appear as a guest post on my site. Please find all relevant information here: Psychic Interviews. For guest posting a full article find all relevant information here: Psychic Junkie Article Hub

---

---
Guest Posts and Interviews for Oranum Psychic Readers
---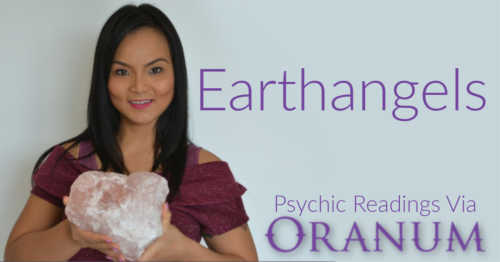 Advertorial Post for the Oranum Psychic Reader - Earthangels:
"I am here to help you find your path, I don't need tools. I work with angels and spirit guides. I use different techniques of healing and coaching. I read minds and can tell you how someone is feeling about you. Learn more > >

---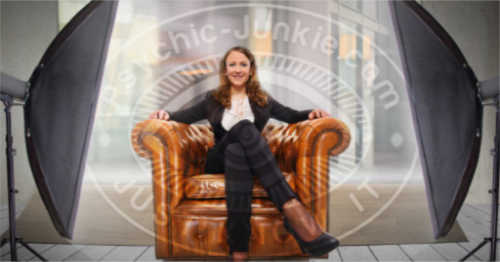 Interview with Oranum Psychic Yvette Adams
All of the readings I have conducted have been fascinating. The wide range of peoples and their unique situations, circumstances, place in life, Karma- life lessons in this life and the fortune/ blessings we receive in this life etc.....are never identical. Every individual is unique and has their own signature/mark, blueprint, beliefs, faiths, practices, characteristics and behaviors. Learn more > >

---