The Psychic Reading Scams
You Can Avoid With These 4 Red Flags
Ian Parkin is the verified author of this post.
Psychic reading scam artists are easily avoided if you become savvy to recognizing these 4 red flags.
And here are the ways to find the genuinely gifted readers.
Red Flag 1: Top of the list is the cursed jinx. If a psychic reading scam artist tells you there is a curse on you, or you are jinxed in some way, end the session immediately. This con job is played out by saying that "for a small fee" this jinx can be lifted. By the way these small jinx lifting fees will often run into thousands of dollars! 
Red Flag 2: Unsolicited emails (spam) from people who claim to be clairvoyants, tarot readers, or psychics is also a big red flag warning of online psychic reading scam artists. Spam emails are the front runner for pretty much anything dodgy these days and unfortunately spam-creeps work our psychic advice industry too. Play it safe and don't open spam emails of any kind!
Red Flag 3: Social profile skimming. This online psychic reading scam happens when the faker attempts to persuade you about their genuineness with information about you or that relates to you, but you recently posted that info to Facebook, Twitter, or elsewhere online. It is a good idea to google your own name to check the already existing information about you.
Red Flag 4: The good luck just when you need it scam goes like this. You are struggling financially, and the charmer offers to sell you the secret to massive wealth, or the numbers to win lottery, or a concocted magic money potion. This one gets duplicated into love secrets and love potions when you are struggling romantically and when for those with health and wellness issues. This classic door-knocking gypsy trick has become very popular with online psychic reading scam artists
Know How To Find The Really Gifted
So You Can Avoid The Psychic Reading Scam Artists
Google the psychic prior to purchase, focusing on terms like psychic's name or company, complaint, scam, or review etc. If other people have already been scammed or have had bad experience in this regard you will have batter idea about such happenings.
Carefully read the psychic's terms and conditions. Look to see whether your credit card would be charged regularly or some hidden conditions are linked with the purchase you are going to make.
You need to utilize secure payment processors and websites. Make sure the website address starts with https://  Do not send payments or give online account information or enter credit card information on unsecured sites that start with http:// (note there is no s)
Avoid using premium telephone numbers. While they are illegal in many countries now, premium lines are still used by psychic reading scam artists. 

Use a well established online psychic network. Because the have real psychics with genuine reviews, refund guarantees, and free introductory minutes. My Most Trusted Online Psychic Advice Websites
The top 3 of my 5 most trusted online psychic advice websites for first time users are: 1st Kasamba for chat now, pay later. 2nd Keen for free minutes and discounts. 3rd LifeReader with free daily, weekly, and monthly horoscopes. Learn more > >

Questions For Avoiding Psychic Reading Scam Artists
Important questions to ask in a session with your psychic.

In a reading you can ask diverse things from a psychic about your life including relationships, love, work, success, money, wellbeing and health etc. Nevertheless, the most vital aspect is to avoid major questions. You would not like a psychic to take your desires and simply tell what you wish to hear. Your psychic should be professional enough to lead you in a direct way towards success in the part of life that you are currently undergoing challenges. What you actually want is clarity. Your questions should be open ended, instead of mere 'yes' and 'no' kind of questions. Inquire about the topic or life area in which you are more interested.
Here are some examples of good open-ended questions that you may like to ask your psychic:
I wish to see my future generally.
Are there any primary changes in the life and in what part?
What about my love life?
What about my health?
What about my career?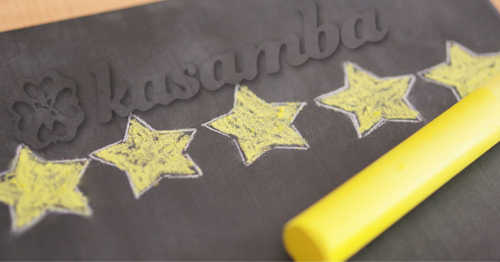 How to Spot Fake Psychics – and Avoid Being Cheated
When it comes to psychic services, there's no shortage of online psychic scams – from suspicious websites with unknown owners to fake psychics who have no intuitive skills, you can encounter all types of scammers on both web and mobile platforms. Given the sheer number of psychic sites available, it could easily become overwhelming to search and find a reliable psychic reader. It could be very time-consuming as well. There are a few easy steps you can take to avoid being cheated. learn more > >