Psychic Source Reviews
Requesting Psychic Source Reviews - by Cat (Australia)
I would love some advice in relation to Psychic Source Reviews. I've found it difficult to find anything bad written about the web site psychicsource.com, and for the few sites that do recommend them, they are usually affiliated with them in some way.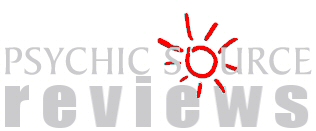 Most recently I have spent a bit of $$ on them,(they are very expensive)... I'm trying to find a "go to adviser"... and by doing this I have ensured that I stick to the busy highest rated readers.  Some of their customer reports are just glowing, but you don't always find a high percentage of clients saying their predictions worked out, only that they hoped they would, and that the psychics have really nailed the circumstances surrounding their questions.  

I was wondering if out of the law of averages if these glowing reports are just the typical percentages of people that have heard what they wanted to hear, and in their excitement have given the adviser a 5 star rating.  I know only too well how easy this is to do when you're on your high, because I've been close to doing this after a few readings with some of the advisers on this site.  But then I have reminded myself I need to wait for the predictions to eventuate.  There has been some clarification on my situation by a couple of readers, but their predicted outcomes for me were all happy magical rainbows and fairy floss, so far I am still very sceptical.  I am not trying to be negative, I'm actually trying to be realistic and not prolong my agony...  I would LOVE to find someone on that site that is the real deal and can connect with me.  

I'm also wondering why none of the readers ever tell you they can't get a good connection with you or can't read you?  How is it every time there is a connection?  Maybe I'm being naive. Is a good psychic able to connect with everyone all the time?  And if they don't shouldn't they just tell you.... that's never happen to me and I've read with LOTS of psychic's in my life.

I will say that so far none of my advised timelines have come to fruition, and this was by at least five top psychics on their network.  I understand time frames can be tricky but they were so confident when they gave them to me, I would rather a rough estimate from them if they are really not sure, as I don't expect anyone to pinpoint that.  Being given a date or time ends up making me feel disappointed when they pass on by....

I am not here to put this website down, I am sure there are genuine readers, and I would love to find them.  I've also been logging on to see comments being updated, but considering the traffic to the site the amount of comments being uploaded it's really minimal.  Are all the comments being uploaded? 

I will say Moira seemed like the real deal, but she didn't have time in our reading with her Astrological information to answer too many questions. 

Many of the psychics on this site are lovely, and of course you want that, but don't we want the whole package?

I am very happy to have found this website Psychic-Junkie.com as there seems to be lots of promise on here and really affordable too.  I've spent enough money trying to find a good psychic and I don't want any more bad advice and false hopes.  

If you can advise me on a legit reader that you have encountered on PsychicSource.com I would love to hear more about it.

:)Cat
Psychic Source Review - Special Offer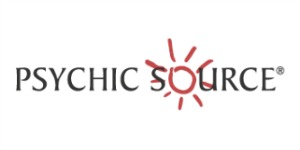 Click for Psychic Source Special Offer
---
Never used PsychicSource.com before? Click Here to Become a Member today and get their introductory rate of just $1 per minute. Then leave your own Psychic Source Reviews via the comments link below.
Read my Psychic Source Website Review
Endorse Your Favorite Readers at Psychic Source
Tell us about your favorite psychics at Psychic Source
Your Psychic Source Reviews
Click below to see contributions from other visitors to this page...

Psychic Source Was Off

I had been obtaining readings with several advisors on this site for years. I was told they don't keep notes on other readers readings with you- its all …
Psychic Shopper

Hi Cat, I'm a psychic and reading your story I have to say you seem to be doing something I call 'psychic shopping'. Clairvoyant/Psychic advice in …