Baldy Beany Katholeeny
by Kate
(Mechanicville)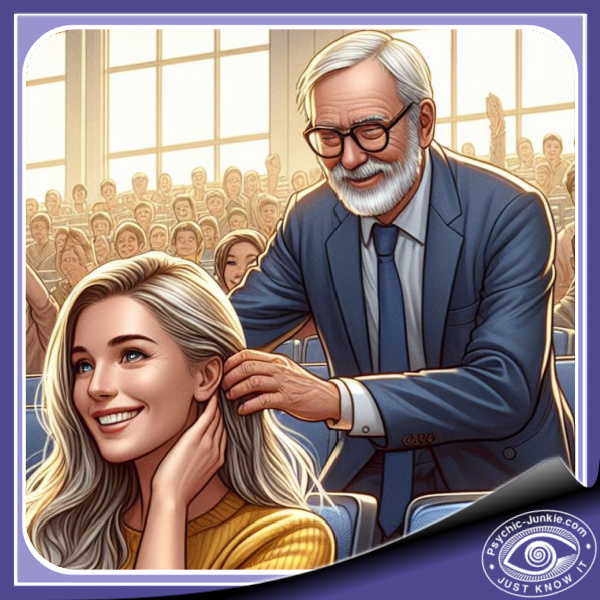 When I was a little girl, I was very bald, until my curls finally came at 3 years old. My older brother, Bob, use to rub my head and say "Baldy Beany Katholeeny".. I hated it. The more I hated it, the more he did it. That is just how brothers are. Long after my hair came in, my older brother persisted in rubbing my head. He knew I hated it and I use to run crying to my parents "make Bobby stop rubbing my head!". But really, it was our thing. His way of paying attention to me. Our brother and sister tease.

He died in 2000 of heart failure after taking drugs for years for his bad back. I went back to Cassedega to see if I could connect with him. I was so worried because as adults we had lost touch with each other; we weren't close like we had once been. The first thing the psychic said to me was "There is a middle aged man standing behind you, and he is rubbing your head, and he wants you to know his back is fine now".

I had lived in NY for 5 years by this point and NObody knew me in Florida. There was no way for anyone to know my brother or my history with him. As she was telling me, I could see her Aura all around her, tears just dripped from my eyes but her aura was amazing and I was at peace. When she said he was rubbing my head.. I knew.. And it helped my grieving process so much to know he is still with me and I was still his little sister. He knew if he gave that sign, I would get it. And of course, I did. Stop rubbing my head!!! I get it.