Ian Parkin is the author of this post.
The Cainer Daily Horoscope Links Are All Listed For You Here
I find the Cainer Daily Horoscopes to be spookily accurate on almost all the occasions I visit the site of the UK's top forecasting astrologer. So to keep it simple and easy for us to use I've placed links for each star sign direct to each of Cainer's free weekly and daily forecasts below.

Complete this form carefully and you will receive frank answers and instructions to guide you and to help you face the future with more serenity to seize every opportunity for success in your life.

Reading your Cainer daily horoscope can serve several purposes: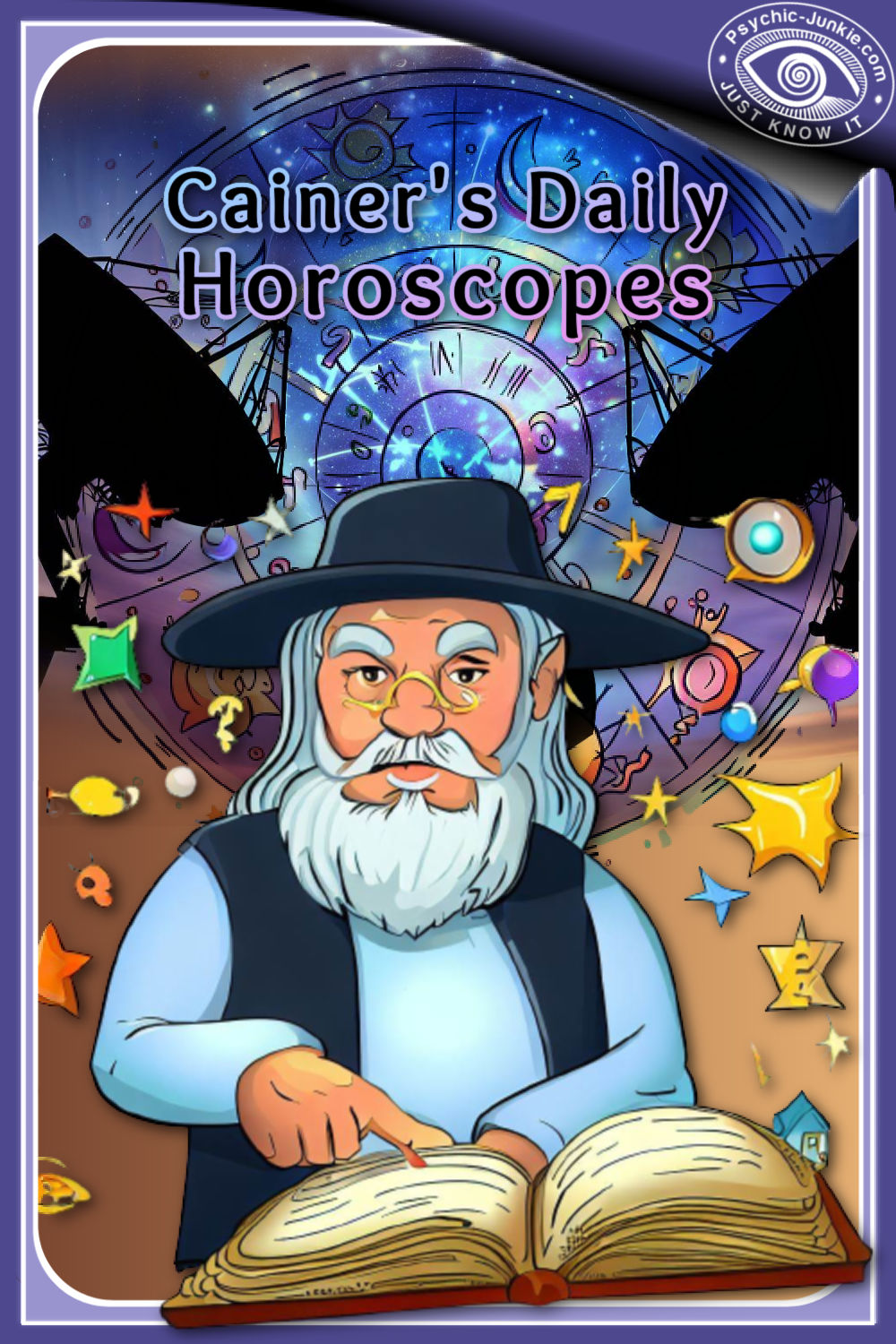 Read Your Cainer Daily Horoscope Here
And here are the direct links for the Cainer Daily Horoscopes for each star sign (and also for  the week ahead). 
You are an Aquarius if you are born between January 20 and February 18

You are a Pisces if you are born between February 19 and March 20

You are an Aries if you are born between March 21 and April 19
You are a Taurus if you are born between April 20 and May 20
You are a Gemini if you are born between May 21 and June 21
You are a Cancer if you are born between June 22 and July 22
You are a Leo if you are born between July 23 and August 22
You are a Virgo if you are born between August 23 and September 22
You are a Libra if you are born between September 23 and October 23

You are a Scorpio if you are born between October 24 and November 21
You are a Sagittarius if you are born between November 22 and December 2

You are a Capricorn if you are born between December 22 and January 19

---
---
Keep your kindred spirits informed by sharing this . . .

---
---
---
Your Oscar and Jonathan Cainer FAQs Answered Here
Sadly Jonathan died in May of 2016 at the age of 58. He transitioned to the heavens after collapsing in his Yorkshire home from his third heart in recent years. He was found dead in his home-based office by his wife Sue.
An inquest into Jonathan Cainer's untimely death found that he had recently taken cocaine. The report suggested that the cardio-toxic effects of cocaine may had contributed to this fatal heart attack.
No, Oscar is not Jonathan Cainer's son. He is his nephew. Jonathan had trained and appointed Oscar to carry on the booming Cainer Daily Horoscope business well before his passing. He must have seen his demise in the stars!
In his book 'Cosmic Ordering: How to Make Your Dreams Come True', Jonathan Cainer explained how to call on the cosmos to change your life and realize your dreams. 
Cosmic Ordering is a product from Amazon, publisher may get a commission > >
---
To ask questions, add answers, or comments about this page please use my contact form. Please start the conversation with the heading [About The Cainer Daily Horoscopes].
Or if you're inspired to write an article on an astrology or horoscope subject please submit a guest post here.

---

Masters in the ancient art of astrology, Kasamba's online astrologers use the signs of the zodiac and the positions of the sun, moon, and planets to chart your path to a life of love, laughter, and good fortune.  Get an astrology reading online and have your questions answered today!