Fiverr Psychic Freelancing
Becoming a Fiverr Psychic (Or how to be a successful freelance psychic on Fiverr.com)
Let's demystify the process of getting your gigs noticed on Fiverr. Slip into the buyer's moccasins for a moment. Visualize looking at hundreds of psychic gigs and getting more and more confused. Aha! Here's one that looks promising. Now, what is the first thing you would explore before clicking that 'purchase' button? 
If you answered 'profile' - take one step up the ladder - after you craft your awesome profile of course.

Create Awesome Profile
Potential buyers on Fiverr want to know who you are and what your psychic skills include and why you are the crème de la crème of Fiverr Psychics. Therefore, your immediate task is to craft a profile that will entice clients to give you a chance.
Your killer profile is an opportunity to make the best, first impression on potential clients and gain a competitive edge. While it's tempting to simply copy the best profiles of successful psychics on Fiverr. Don't do that! On an energetic level you mess with the mystical. It is  plagiarism, there's no need to pull negative energy to your psychic freelancing business.

Perspiration
Would it excite you to know that psychics who have reached the top-rung on Fiverr are pulling in six-figures a year? Terrific! Now apply perspiration and polish that profile 'till you can see your face in it.
Finally, add a picture of you looking all psychical. Potential clients shy away from gigs without profile pictures.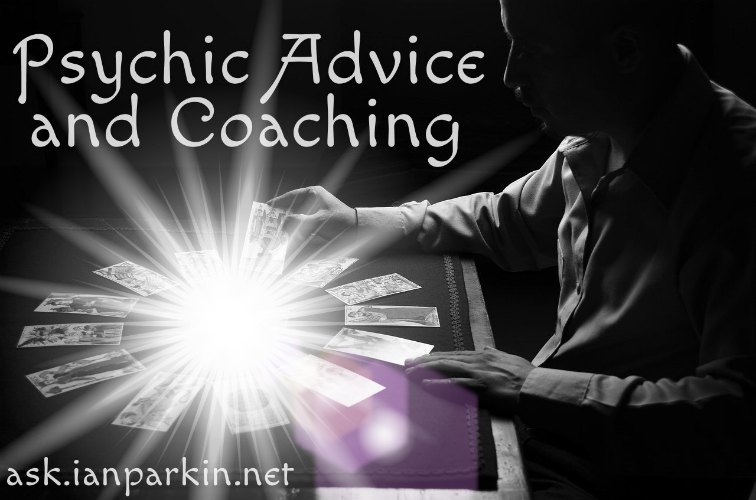 I've used Fiverr for an introduction offer in the past. It provided an opportunity for new clients to check me out. Now my psychic email reading service provides a better introduction

Keep your Eye on the Carrot: Fiverr Pro

Old farmers knew how balky their mule could be and for incentive, they dangled a carrot in front of the mule, just out of his reach. That premise pretty well sums-up your long-term goal – to get accepted as a Fiverr Pro psychic.

Fiverr Pro was introduced because "buyers want the very best". This honor doesn't just come to you. After getting a respectable number of gigs and great reviews, complete the intricate application (more perspiration involved). Hurry up and wait for Fiverr's assessment. Approval entitles you to post Pro Gigs.

Pro Gigs are identified by a Pro badge. Potential clients are comfortable you're one of the best psychics at Fiverr. Attaining that marvelous Pro Badge proves that, indeed, you are a Psychic High Fiverr - the crème de la crème of fiverr psychics.
Movin' On Up

Whether you peddle pet monkeys or psychic wares, it's all in the numbers. Fiverr bases a big portion of ranking on the number of your 5-star reviews. At first buyers will trickle in.  Give each of them your personal best, appreciate their business and you'll start earning positive reviews. 

Don't spend negative energy worrying about who's on top. Instead, take care of your own business. Use social media – Facebook, Pinterest, LinkedIn, Twitter, etc. - to drive your target audience to your Fiverr gigs. Create a website to use solely for promoting your Fiverr Psychic presence.

Don't give in to temptation and buy fake orders/reviews. If Karma doesn't catch you Fiverr will and your ranking will plummet. 
Start Being a Fiverr Psychic
First take a look through the psychic realms on Fiverr. Get inspired by the leading experts, read their profiles, check reviews. Heck get a reading if you feel a good vibe with one of them. If your area is a speciality like Tarot, Mediumship, Akashic Records etc you can use Fiverr's search box with the relevant keyword. 
When setting up as a Psychic High Fiverr, choose the right Category for your gigs > Fun & Lifestyle > Subcategories >  Astrology & Readings AND/OR Spiritual & Healing
When you are all set up you will want to share your gigs around the web as much as possible. There are links to share your gig on the main social channels so post to the ones you use.  I can even publish your gigs for free if you take the time to write a good Psychic High Fiverr guest post.