How To Receive Spiritual Guidance In The Most Natural And Holistic Ways
Dr. Lisa Le Vie is the attributed author of this post about how to receive spiritual guidance.
In this bustling world we live in, it's no wonder we sometimes feel lost and disconnected. But fear not, my friend, for there's a plethora of natural and holistic spiritual practices that can help guide us on our path to personal growth. So, whether you're a meditation maven, a nature enthusiast, or a tarot aficionado, there's a world of spiritual exploration waiting for you.
In the whisper of the wind, a gentle voice I hear,
A guide to inner healing, a spirit drawing near.
With open heart and open mind, I heed the sacred call,
To find my path of wisdom, and let the barriers fall.
From the depths of earth's embrace, to skies so vast above,
A healer's touch brings forth the power of love.
With ancient arts and nature's gifts, their wisdom they impart,
A guiding light through darkened times, to heal the weary heart.
In moments of stillness, the answers we shall find,
For within us lies the compass, to heal the body and the mind.
Embrace the holistic journey, let the spirit gently guide,
Through the path of self-discovery, where true healing resides.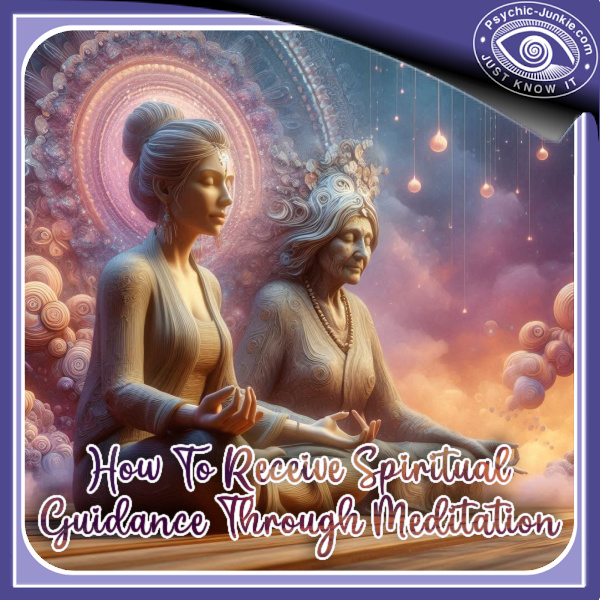 How To Receive Spiritual Guidance For Your Personal Life Path
Mindfulness and Meditation: A Path to Inner Peace

Tapping into the power of mindfulness and meditation will help you find balance, reduce stress, and promote a sense of well-being. Here are some tips for establishing a daily routine:

Set aside a specific time each day for mindfulness and meditation
Create a comfortable, quiet space to practice
Start with short sessions and gradually increase the duration
Explore different types of meditation, such as guided imagery or body scans
Don't be too hard on yourself; practice makes perfect!
Embracing Nature: A Walk on the Wild Side
Nature has a way of grounding us and connecting us to something greater than ourselves. Try incorporating the environment into your spiritual practice through activities like:

Forest bathing: Immerse yourself in the sights, sounds, and smells of a natural setting
Walking meditation: Bring mindfulness to your steps as you stroll through a park or along a nature trail
Gardening: Cultivate a deeper connection with the earth by planting and nurturing your own little patch of green
The Art of Self-Reflection: Journaling Your Journey
Introspection is a crucial component of personal growth. Journaling allows you to explore your thoughts, emotions, and experiences in a structured and private way. Some tips for successful journaling include:

Set aside time each day for writing
Use prompts to spark your creativity and self-exploration
Reflect on both positive and negative experiences
Be honest with yourself; this is your safe space
Oracle and Tarot Cards: Glimpses into the Unknown
Angel oracle card reading and tarot card readings have ancient roots and can provide guidance in a natural and holistic context. These tools help you tap into your intuition and gain insights into your life. Here's a beginner's guide to selecting and using oracle and tarot cards:

Choose a deck that resonates with you visually and thematically
Familiarize yourself with the cards and their meanings
Start with simple, one-card readings before attempting more complex spreads
Reflect on the cards' messages and how they may apply to your life
Consulting Spiritual Guides: Mediums and Ministers
Ordained spiritual ministers and psychic mediums can offer natural and holistic guidance and support without the constraints of religious dogma. They may provide services like energy healing, chakra balancing, and intuitive readings. To find a reputable spiritual guide:

Seek referrals from friends or online forums
Verify their credentials and experience
Schedule an initial consultation to see if you feel comfortable with them
FAQs About Holistic Spiritual Guidance Practices
You can practice mindfulness by focusing on the present moment and being aware of your thoughts, feelings, and bodily sensations. Simple ways to incorporate mindfulness include deep breathing exercises, mindful eating, and taking breaks throughout the day to check in with yourself.
Yes, there are non-religious spiritual communities that focus on personal growth, mindfulness, and connecting with others. Some examples include meditation groups, local Meetup gatherings, and online forums dedicated to various natural and holistic spiritual practices.
The best way to determine if a spiritual practice is right for you is to give it a try. Be open-minded and explore different practices to see which ones resonate with you. It's important to be patient and allow yourself time to grow and evolve with your chosen practice.
Absolutely! Many individuals find that combining various practices enriches their spiritual journey. Feel free to explore and experiment with different techniques and approaches until you find the perfect blend that works for you.
Spiritual Guidance & Wellness with Dr. Lisa Le Vie, Tampa Florida's Elite Spiritual Intuitive
---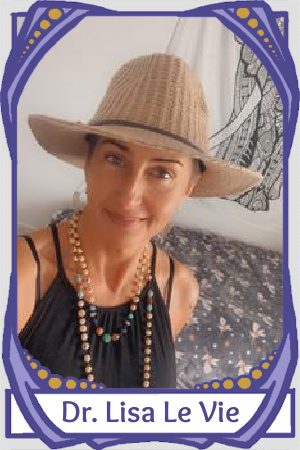 About Dr. Lisa Le Vie.  
Healing naturally, this is what I am passionate about! I believe in a holistic approach to healing. I am a Certified Traditional Naturopath with a doctorate in Naturopathic Medicine, a Bach Flower Practitioner, Certified Master Herbalist, Certified Nutritional Counselor, Certified Health Specialist, an ordained minister, a Spiritual Intuitive & Medium, a Licensed Massage Therapist, and a Reiki Master Teacher - Practitioner. I am a graduate of the Trinity School of Natural Health and I practice all of my modalities on both humans and animals. I teach and practice the "Usui Shiki Ryoho" tradition of Reiki and provide holistic and spiritual wellness to my clients through modalities such as reiki, massage, meditation, chakra alignment, sound and crystal healings, Bach Flower remedies, herbal remedies, diet & wellness consultations, and spiritual guidance through angel oracle & tarot card readings and intuition.
I would love to be a part of your journey of betterment. I can be reached on my social media and website for distance and in person appointments. All appointments can be booked online. I look forward to working with you! Be Blessed!!
Wellness Factions, LLC - Dr. Lisa Le Vie
instagram: @tampareikilove
facebook: @tampareikilove13
Guest Posts On the Psychic Junkie Website:

---