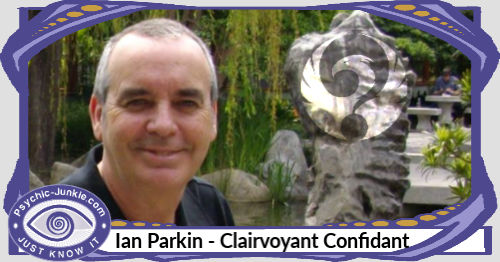 Ian Parkin - Your Clairvoyant Confidant.

Ian Parkin is a clairvoyant reader with over 35 years of psychic and metaphysical experience. He works with consciousness, energy, intuitive insight, and has a solid grounding experience in metaphysical wisdom.
A long-time reader of the tarot Ian has taught others how to intuitively read and understand tarot cards for themselves. He has studied and incorporates many areas of metaphysical knowledge into his readings.
His focus is on integrating and illuminating the principles of the law of attraction for his clients and illustrating how we can change our lives for the better. Our thoughts and feelings influence and help create the reality we experience. He believes his psychic advice and coaching helps us take more responsibility for the outcome of our lives. By understanding the thoughts and feelings more clearly of both ourselves and those around us, we can receive insight into our present and future experience.
His readings will help you see the situation clearly, reveal hidden information, and guide you toward the best possible outcome. He reads with empathy, insight, and connection to the highest spiritual vibrations of love and light. His readings are totally confidential, solely to help you, and to reveal the highest truth for your growth.
You will get the most out of your confidential reading if you come prepared with specific questions. You may also want to have a pen and paper handy for any notes. Because you are the only thing you can change, he will coach your answers in the realm of personal responsibility, what you can do to create more of what you want, and less of what you don't. For personal readings his emphasis is on love and relationships, money and career issues, and general life questions. And for those in business - what entrepreneurs and executives don't wish they had a working crystal ball? 
What Is a Clairvoyant Confidant? - [Confidant] a person with whom one shares a secret or private matter, trusting them not to repeat it to others. [Clairvoyant] a person who has the ability, beyond normal sensory contact, to perceive events in the past, present and future.