Kristy Robinett Is An Abnormally Normal Psychic Medium
Kristy Robinett is the verified author of this psychic interview.
Kristy Robinett has been seeing spirits from the tender age of 3. "I had difficulty understanding what I was being taught at school and church compared to what I was seeing, feeling and hearing. For several years I fought with the rationale, my sanity and my religion. It wasn't until I was in my 20s that I decided to consult my minister."
As I sat down across from the man, his eyes looked into mine with wonder. I was the good girl of the school and the church; a straight 'A' student, active in youth groups, the choir, the band, drama, varsity sports 'an All American Girl' so the reason why I was sitting across from him wringing my hands profusely confused him.
Not necessarily knowing how to begin, I merely blurted out "I see ghosts. I see angels. I see spirits. And they talk to me!" My minister looked at me without expression and asked me to explain more in depth to the degree of communication.
At that moment his son came through. A son I never knew he even had. A son nobody in the parish knew he had and who he had lost. Tears shone in his eyes and he hugged me, giving me his blessing to pursue the work he believed I was given by God. It sounds oh so simple, but a theology debate with me playing the devil's advocate took place over a matter of a few hours. I continued to consult with him and he would counsel me and I would often counsel him.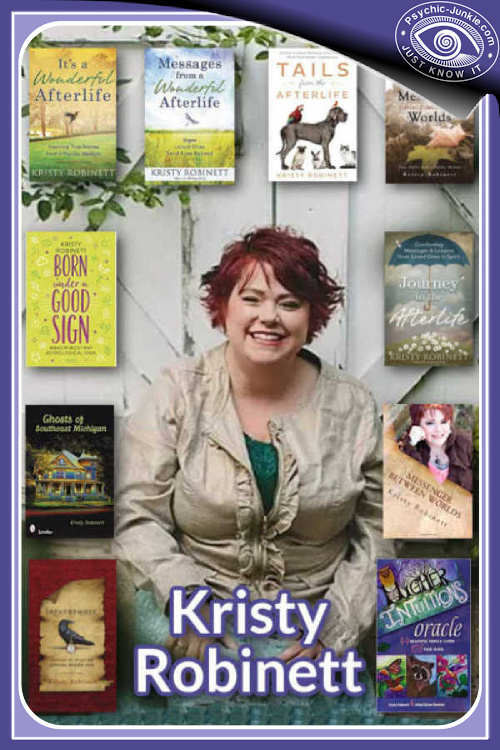 He told me that it wouldn't be easy, me being who I was, but that if it were easy everybody would do it. He also cautioned me on the types of people who would try to ridicule me, play theology Jeopardy with me and mock me.

Traditional Christian religion preach that ghosts are impossible and do not exist, when in fact there are several examples of paranormal activity in The Bible. The one misconception is that a ghost and a spirit are two separate things. Wrong. Ghosts and spirits are one in the same, people who have died and visit from the other side of the grave. Even in the Bible people were afraid of the unknown; afraid of the spirit life, but Jesus continued to prove that the spirit life existed and continues to exist.

Becoming comfortable with my gift has taken an awful long time and still when I speak with someone who doesn't know "what" I am, I begin - "Now, I am perfectly sane, but....I see ghosts...." I am not different than you. Everybody has the ability to "see", you just have to open yourself to it.
Kristy Robinett - Psychic Medium, Soul Coach, and Author
---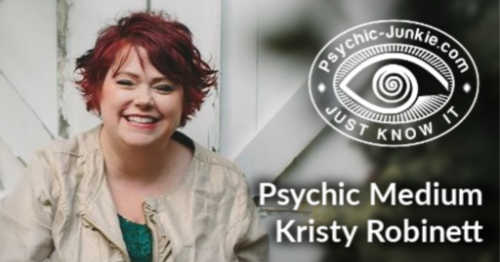 Kristy Robinett is an internationally renowned Psychic Medium. Her clientele ranges from young to old, law enforcement, clergy, politicians, physicians, attorneys, domestic goddesses, metaphysical professionals and celebrities, to every day people. Her dedication and passion to her work is performed with honesty, integrity and humor, which sets her apart from the rest. She has touched the lives of thousands of people giving spiritual guidance and reunited them with their family and friends who have crossed over, in her private sessions (personal, phone and email), workshops and lectures. She has the gift of bringing warmth and love when using her gift of insight to help clear the cobwebs of confusion along with helping people embrace their own intuitive gifts. Not always serious, Kristy has a wicked sense of humor that she likes to bring to her readings.
Visit Kristy at KristyRobinett.com
Kristy's Books: Product from Amazon, publisher may get a commission > >
---
---
---
Keep your kindred spirits informed by sharing this . . .

---
---
---
Kristy Robinett Reviews
---
My Kristy Robinett Review - by Pippa
I had a reading a year ago for the first time and it was after my Great Uncle had passed away and his wife, my Great Aunt, was still alive. Kristy was so incredibly accurate with how he died, and she said that my Great Uncle is by my Aunt's side and he is waiting for her . . . she told me that my Aunt was really ill but I refused to believe it. I went to England a short time after and visited my Aunt (she had bumped her head and ended up going to the hospital) so we spoke to her Doctor who informed us that she was indeed very ill with cancer - Kristy was 100% right!!!! My Aunt told me that she did feel my Uncle around her, and I cherish spending her last birthday with her and talking about her wonderful memories!!! Now I know that they are together again and that brings me peace!
Then Kristy also told me that I am torn between living in England and here in California and she couldn't have known that at all!!! She told me about being a ghost magnet (which I am and have been told by other psychics) she really gave me a lot of information which has really helped me see clearly where my life is going and I am thrilled!!!
Thanks so much Kristy for helping me to see clearly and to not put my life on hold anymore!! I am going for it and living my dream!! Many, many thanks for your words!!!
---
If you would like to ask questions, add answers, or comment on this page please use my contact form. Start the conversation with the heading [Kristy Robinett Reviews]
---

Step 1 - what area of expertise do you need?

Step 2 - which type of reading do you prefer?

Step 3 - what level of experience fits your needs?


Use this wizard to connect with your perfect online psychic today!