Guidance From Psychic Mentors
Spiritual coaching can be found with psychic mentors. If you are in the early days of setting yourself up in the business of psychic readings it is often a good idea to regularly tune in with a good pro-psychic, who has been there and done it already.
A little professional guidance can save you years of wasted time and money trying to work it all out alone.
It is not just psychic ability you need; some business acumen is a definite advantage too.
Below I provide the link to a listing of professional psychics who have chosen to mentor others along the path. People who are earning their income from regular paying clients online. Psychics who have started at the bottom and worked their way up to the top spots on the leading psychic lines and chat services.
If one of your main concerns is to provide a good income for yourself, these psychics can guide you from a spiritual perspective, to assure your success. Many are both psychics and life coaches and bring both skills together to help plan and develop a strong repeat clientele.
If you want to reach your highest potential and strengthen your psychic skills a mentor is what you need.
Discover Psychic Mentoring
Here are the psychic mentoring pages I've already set up to help you: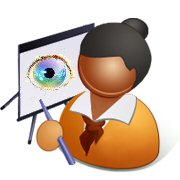 Click here for the listing of Psychic Mentors able to give live advise to you right now.

These are all real people just like you and me. They all share a passion for the paranormal and have started part time in most cases. They have then gone on to build successful psychic careers, just like myself.
Although I have semi retired now, I enjoy continue to enjoy my passion for this realm by building and maintaining this website. I hope you find it of value to you in your pursuit of happiness.