Druids Psychics Ireland
[Psychics Ireland] The roots of psychics in Ireland run deep. Although any mention of psychics and priests in the same context would seem ironic, the Celts in ancient Ireland were greatly influenced by a priesthood, called Druids.
Before Christianity, most Celtic teachings were secreted. So, that modern Irish psychics were beneficiaries of ageless wisdom handed down from one generation to the next via word of mouth. These psychics have a certain integrity a psychic with book-learning likely does not possess.
We do know the Irish Druids were masters of divination and they looked to nature for 'fortune telling' and other psychic phenomena.  

Druid ways may seem strange to our society. They had a sacred affinity with trees, believing them to be keepers of boundless wisdom. Druids were watchers.

Watching alignment of the planets assisted them with healing practices. It is suspected 'cloud divination' exposed subtle aspects of relationships. By observing children with relation to their birth season, Druids were eventually able to recognize similar qualities of people per the moon's location in the heavens at a person's birth.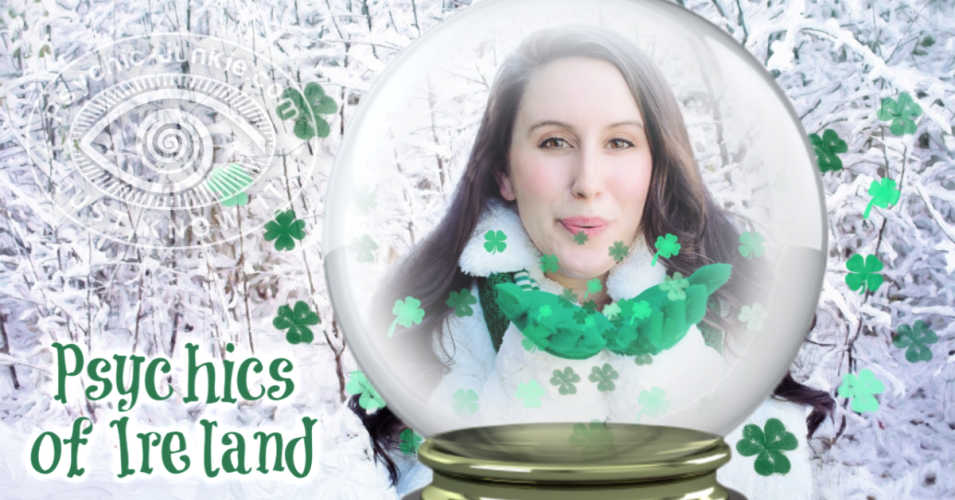 About Psychics Ireland
They also prophesied via Ogham symbols they had carved into an oak or yew rod. (Ogham is a system of Druid letters, consisting of points and short lines.) Druids could discern lucky days and point out auspicious days for starting a new business. They were proficient in dream interpretation.
One of the most intriguing of their divination methods concerned the study of different bird's voices. They held birds in high regard. Druids in Ireland today rely on the natural world for divining the future. For instance, 'Celtic Tree Astrology' was founded by the Irish ancients, using Ogham symbols. Their Zodiac was created from the 13 lunar cycles and tied to 13 different trees, due to the Druid belief that the Universe is tree-shaped. The ancient Celtics believed each type of tree contained a spirit within, with its own paranormal secrets.

In addition to astrology, mediumship is in strong demand. The famed Belfast Spiritual Church (formerly known as the Belfast Church of Psychic Science) holds a weekly presentation by mediums, who travel from distant points of the globe. Mediums contact spirits of people who have transitioned to the 'other world' and interpret messages to their loved ones. [belfastspiritualistchurch.co.uk]

Everyone who desires to develop their psychic gifts and explore spiritual awareness is welcomed to the teachings at Sunday Divine Services.

On Thursdays, the church sponsors spiritual healing. From 6:30 – 8:30 pm, the first Saturday of each month Belfast Spiritual Church teaches a class on "Awakening of the Soul".
---
You can use this wizard to match you with your perfect online psychic today!

---
Comments About Psychics Ireland
---
I'm an Irish Psychic Medium - of Limerick
My Gift Is Talking To The Dead ~ I'm a born psychic medium and tarot card reader. Meaning I can see Into your future and peer into your past but one of the Incredible gifts I have is being able to see and speak to spirits on the other side, I channel messages from them and they give validation to the sitter that it's really them. I've been reading tarot cards for a period of time and because of my psychic background the messages from the cards are very detailed and specific and helpful because I can tune into your energy with the cards if you'd like to see some of my work visit the page linked below and let me know what you think of my gift. I always offer competitions and messages from heaven on my Facebook Page so "LIKE IT" and you will see what I do and what I could do for you. (Broken link removed, awaiting contact update)
---
To add answers or comments about this page please use my contact form. Please start the conversation with the heading About Psychics Ireland.
---
Your Psi-Geographic Guide To The World's Metaphysical Hot Spots
Spiritual enlightenment won't just come and tap you on the shoulder. You must want IT…seek IT…and embark upon your soul's journey. To help you plan your next enlightening holiday I've created the Psi-Geographic Guide to the world's metaphysical destinations.

---