Reading The Akashic Records Can Unearth Amazing Wisdom For You
Neil Burgess is the verified author of this guest post.
Reading the akashic records for you differs from a regular psychic reading in a lot of ways. So, I would like to clarify what these readings are, what you can expect to receive from an akashic records practitioner, and how you can best prepare.
What are the Akashic Records?
The short answer is that everything you have ever thought, said, or done is stored in the Akashic Records. Yes, everything! All of your future pathways and decisions are also stored there too! The "Cloud" is an unlimited storage space for the internet. Well, think of the Akashic Records as the "cloud' storage of our lives.
What is an Akashic Records reading?

It is a channeling that can give you answers to issues, problems, or decisions that you may need to make in your life. Reading the akashic records can also show you your highest potential and reveal things from your past lives that may be affecting you in this life. An Akashic Records reader will need some direction from you, in the form of a list of questions. This is because the Records are so vast. Without the preparation, you may receive information that you are not particularly interested in.
How is an Akashic reading different from a psychic reading?

It is always good to be prepared for any psychic reading. If you are not then you may come away disappointed. Many people think that reading the akashic records will the same as a tarot card reading or mediumship. This is not the case. A psychic may use tools such as Tarot cards or crystals to advise you of coming events. They may use clairvoyance etc. to pass messages to you from loved ones that have passed away. A good medium will give evidence of life after death by describing anecdotal evidence that had only been known to you and your loved one. But, when reading the akashic records for you the channeler will pass information to you regarding your life and soul purpose. The reader should be able to delve into your past lives to explain events that may be happening to you in this life. They don't usually use tools such as Tarot cards or pass anecdotes from loved ones. Although, this sometimes does happen.
What sort of information will I receive?

The information that you receive from reading the akashic records will be pertinent to the questions that you ask. Some readers will ask you to prepare between 3-5 questions while others allow you to ask a lot more. If you only ask about life events then that is what the reading will entail. If you ask a variety of questions then you will have a more rounded and informative reading.
Will the akashic records practitioner see things from my private life?
When reading the akashic records your practitioner does not see anything that you wouldn't want them to see. Also, any information that is passed to you is non-judgmental, it is just retrieved from your records to help you along your life's journey.
What if I receive information that I don't want?

The information that you receive will be what you need to hear at that time. Reading the akashic records is not be shocking and never bad news. You can say at the beginning of the reading if there is a subject that you don't want to hear about. For instance, you might not want to hear anything about your children or a boyfriend.
How To Prepare Before Reading The Akashic Records
Here are 5 ways to prepare for an akashic records reading:
1. Research the Reader
Before you go for any reading spend a little time finding out about the practitioner and what sort of readings they specialize in. Previous clients who have had a reading are usually the best way to find out if the reader is what you want. If you know someone who has previously had a reading ask them how they felt during and after reading the akashic records was completed. Was it value for money? Did they get answers to all of their questions? Were they made to feel comfortable and unrushed through the reading? Was everything explained well?  If you don't know anyone who has been for a reading then try looking at testimonials on the internet. Are there any video testimonials? What are people saying about their experience?  You may want to shop around! There are a lot of different price ranges in this field. Expensive isn't always better!! Be warned!
2. Ask yourself what you want to know about?

As previously discussed, reading the akashic records is very different from a clairvoyant or a Tarot card reading. Do you want to know your future for the next year? Are you going to win money? These types of questions are for a Tarot card reader.  Do you want to contact loved ones who have passed away? Do you want a message from them? These are questions for a clairvoyant/ medium.  Do you want to know your life purpose? Why are you in a cycle of events that you can't seem to break free from? Do you want to know about past lives? What is my relationship with my husband teaching me?  These are the types of questions to ask from an akashic records practitioner.
3. Prepare your questions in advance
First, find out how many questions to ask. Then you need to think about what you would really like to know.  Your questions should be open-ended questions. If you ask questions that just require yes or no answers then you may have a very short reading! You may want to begin your questions with how, why, and what?  If you are interested in past lives, then don't just ask about them in general. Ask if there are any issues or contracts from a past life that are affecting you in this life. You may want to ask if certain people from your life were around you in a past life and what role they played.  Think about what information you might need to make your life better. Do you need direction in your career? What are you learning from your current relationship?
4. Remember to take your phone or a recording device

Reading the akashic records for you usually take approximately one hour. A lot of information is received and passed to you in that hour. It would be very difficult for you to remember everything. Take your phone or a voice recorder and ask the practitioner if that is ok with them. Afterward, I would recommend waiting at least 24 hours before listening to the recording. A good idea is to have a notebook and pen handy. As you are listening you can jot down highlights that will jog your memory and also note the time that those highlights appear on your recording. By doing this, you won't have to keep listening to the whole recording over and over, you can quickly refer to your notes. You will also access the bits that you want to listen to again very easily.
5. Remember that this is just information
You don't have to act upon any information that you receive from an akashic records practitioner! It is just information and not a route plan for your life. The advice that you receive will help you along your journey through this life but remember the journey is yours alone. You make the decisions and you choose which paths to walk. You have free will and you can choose to act upon some bits of advice, all or none of it. You are not being judged, just gently guided. You are in charge of your own life
Conclusion

If you think that an Akashic Records reading is for you then go in with an open mind. Be prepared, have your questions, and your phone with you. You are paying for this service so have a look for an expert who will give value for money in your reading. Most of all, enjoy it! You will receive some amazing advice so make the most of it.
My product picks on Akashic Reading from Amazon, publishing affiliate may get a commission

Guest post by Neil Burgess
---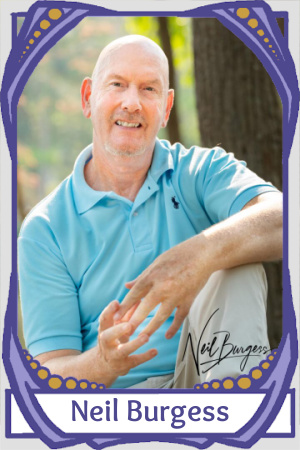 Neil Burgess is an Online Akashic Records Practitioner. He has also been a medium and Tarot reader for over 20 years. He developed as a Transfiguration medium and ran his own development circle for nearly 10 years. He studied with Buddhist monks in Cambodia, Vietnam and Thailand. He has also studied healing techniques with a Healer in Bali. Neil now concentrates his efforts on channeling, teaching, and reading the akashic records from his home base in Chiang Mai, Thailand. 
Website: GlobalAkasha.com
---