Spiritual Intervention Stopped a Kidnapping
by Kate
(Mechanicville, NY, USA)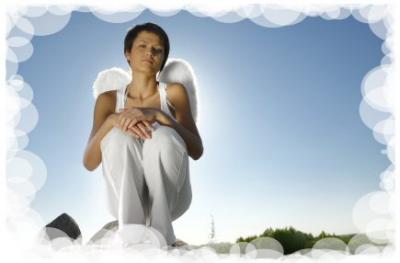 I felt my Spirit Guides helping me
My little 4 year old boy wanted to go outside to play. It was an extremely hot day in May and at the time I was eight months pregnant with my second child. We lived in Florida and I was having a very difficult pregnancy and could not tolerate the heat.

Because we lived in a very safe neighborhood, I decided it would be o.k. to let my son play in the back yard while I sat in the air conditioned house.

On my way back up the stairs, I felt a strong pull. It stopped me dead in my tracks. I had this feeling that I had to go back outside immediately. Being heavily pregnant and sick, I really didn't want to go back down the stairs. I hadn't heard anything but it was like something telling me run back down those stairs. It was as if someone was pushing me down the stairs and back outside to check on my son, the pull was that strong.

When I got to the door, I saw my son talking to a man who was standing in our back yard. The driver's side door to his green truck was open and I could hear him telling my son that he was a "Policeman" and to come see his badge.

As I stepped around to where the man could see me he took off running and jumped into his truck. I called the police and found out that a different little boy had been reported missing the day before and a green truck had been spotted in the area.

I hugged my son and cried and thanked what ever Spirit Guide had dragged me down those steps that day. I knew without a doubt that it was spiritual intervention. Needless to say, I never let my son go outside alone again until he was much older. This is only one small example of many times in my life that I felt my Spirit Guides helping me. But it was the most profound one and the one I am MOST GRATEFUL for.