How To Ask The Crystal Ball
With Magic Affirmations
Ian Parkin is the verified author of this post.
Do you want to learn how to ask the crystal ball with affirmations that will unlock your dreams and goals? Practicing my crystallomancy skill with you own attractive affirmations is a turbocharged way of manifesting your wishes.
Yes, it's a real crystal ball used every day by a professional psychic. (Me!)  And I have made this short video for your focus and attention, so you can practice projecting your affirmations into a crystal ball while in a meditative state.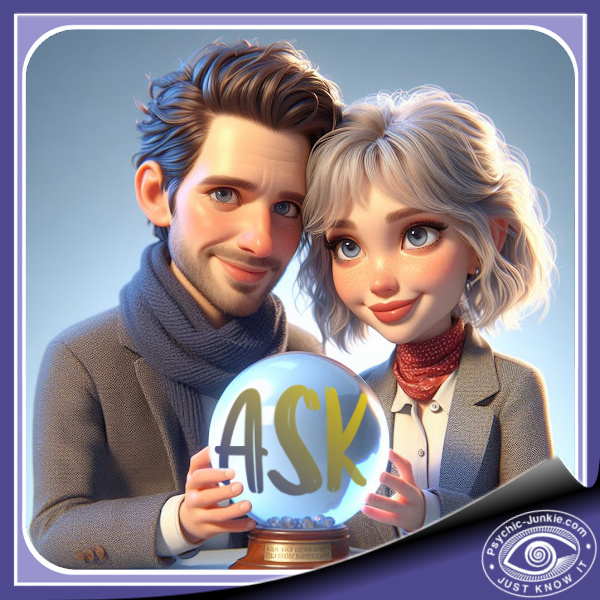 Sit, relax for four minutes a day for the next twenty one days and project your wish, telepathically, through my magic crystal ball and out into the universe.

Maintain a strong intent, hold true to integrity, and allow magic to happen. Do this and you will find it is a turbocharged way of manifesting your dreams.
Use my Crystal Ball Video on YouTube.

But first, some preparation is in order. 

What do you want to ask the crystal ball?
Don't just ask silly questions, use this exercise to manifest your true desire. Make a note of your desire then turn that wish into an "Attractive Affirmation" 
Learn how to write affirmation attractively.

Here is my golden rule for scripting affirmations.
Use PPP:

Positive: Affirm what you do want, not what you don't want.
Present:

Affirm in a present tense. As if you already have it.

Personal:

Affirm for yourself, keep it personal.
An example: Don't say "I hate this job, take me away from this." Instead create a mystical verbal remedy in this way. "I have perfect work in a perfect way. I give perfect service for perfect pay." (Affirmation by Louise Hay)
Use your imagination!
When you have your affirmation, go ahead and try it. While gazing into the crystal ball, in your mind, recite the affirmation. Remember to keep it Positive, Personal, and Present. Recite your attractive affirmation, verbal remedy, incantation, spell, desire, or wish – call it what you will. Just repeat the process everyday, for the four minutes the movie runs,  on each of the next 21 days.
Do You Have Questions To Ask The Crystal Ball Reader?
For answers to pressing questions here are some authentic psychics who can use crystal balls in your reading.


As your online psychic gazes into the crystal ball, she sees visions of your future and secrets that are yet to be revealed. What will happen in your love life? Will you be moving to a new place soon? Our crystal ball readers can tell what's ahead, so find out with an online crystal ball reading now!