Demonstration Of Mediumship With Real Messages From The Other Side
I received a demonstration of mediumship at the Cassadaga Spiritualist Camp that was later proved to be very real. Even though I was so sceptical at the time. It was the early 1980's and a friend of my mothers was very into things metaphysical and she wanted to take me to this psychic mediumship demonstration. 

Kate - Anonymous Writer has been verified as the author of these two guest posts.
I did not understand this spiritualist message service and with my staunch Catholic upbringing I was a bit afraid. Even though I had always had a strong psychic ability myself, I never understood it. My mom's friend begged me to go with her to Cassadaga, Florida, a town founded by, spiritualist, George Colby in 1874. Spiritualists believe that they can connect with the spirits of people who have crossed over and then bring you evidential messages from the other side.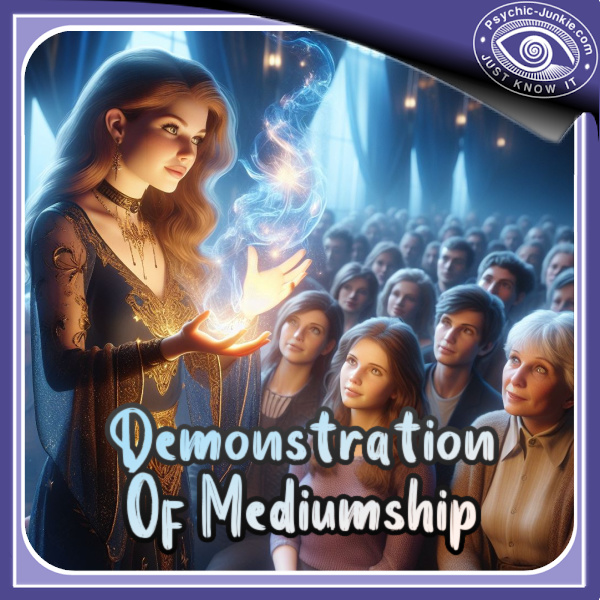 I was very skeptical and my boyfriend was making jokes about "Ghost Busters". While I was waiting for her to get ready, I sat reading a magazine and I was especially interested in a page that was a picture of beautiful strawberries. At the bottom of the page was recipe for strawberry pie. I read that and then we left and went to see the demonstration of mediumship.
Amazing Demonstration Of Mediumship At Cassadaga
The demonstration of mediumship at Cassadaga was free to everyone. They only asked for a donation but it was not mandatory. 
I went in with all the skepticism of my 24 years, expecting Voodoo or something. What I found was prayer; it was like a church service at the start. And then the Medium asked people if she could read their message. I was still a non-believer. I just wanted it to be over so I could go home. The medium asked me if she could read my message and I said "Yes" and the first thing she said was "I see strawberries and recipes". This got my immediate attention. Then she said that she saw an Aunt Edna helping with money and she also saw a Pennsylvania Dutch cook book. Well, I told her right off that I did not have an Aunt Edna. I had an Aunt Evelyn, and Aunt Edith but NO Edna. She then told me that this could be in the future but stuck by her guns that there was an Aunt Edna.
I went home, sort of impressed by her ability to pick up on the strawberries but thinking she was so off on the Edna connection. Two years later, my mom married a widower named Ken. He had a sister, Edna, who was 76 years old and had never had children of her own. She became my Aunt Edna. She helped me to buy my first house. And while I was in nursing school, I became her private duty nurse.

One day while rummaging around in her kitchen, I found a copy of "The Pennsylvania Dutch Cookbook".. and I remembered. And I knew without a doubt, there was NO doubt about that demonstration of mediumship being real with what she had seen with me. I had an Aunt Edna, helping me with money and there was the cookbook. It was not a coincidence. It could never be. I continued to go back to Cassadaga for many, many years. Now I completely believe in these demonstrations of mediumship with their messages from the other side.

Communicate with your deceased loved ones to get answers and feel closer to them. These psychic mediums can help you connect with the world beyond and your loved ones who are now in spirit. Get help from an online psychic medium today > >

I received another accurate demonstration of mediumship at Cassadaga.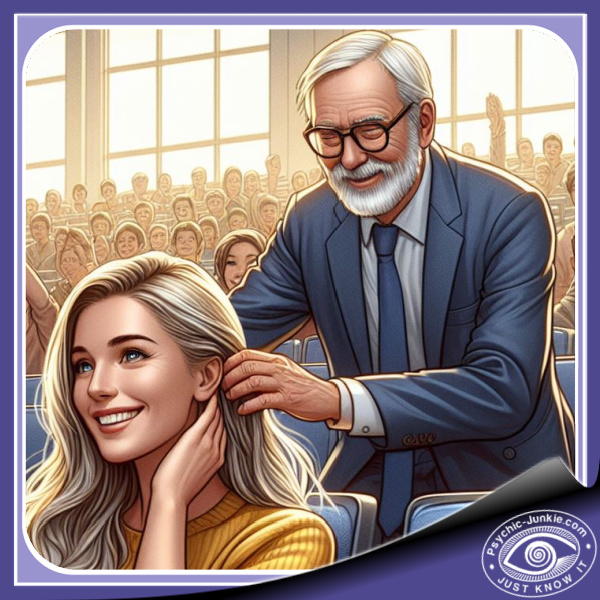 When I was a little girl, I was very bald, until my curls finally came at 3 years old. My older brother, Bob, use to rub my head and say "Baldy Beany Katholeeny".. I hated it. The more I hated it, the more he did it. That is just how brothers are. Long after my hair came in, my older brother persisted in rubbing my head. He knew I hated it and I use to run crying to my parents "make Bobby stop rubbing my head!". But really, it was our thing. His way of paying attention to me. Our brother and sister tease.

He died in 2000 of heart failure after taking drugs for years for his bad back. I went back for another demonstration of mediumship at Cassadaga in the hope I could connect with him. I was so worried because as adults we had lost touch with each other; we weren't close like we had once been. The first thing the psychic medium said to me was "There is a middle aged man standing behind you, and he is rubbing your head, and he wants you to know his back is fine now".
I had lived in New York for 5 years by this point and NObody knew me in Florida. There was no way for anyone to know my brother or my history with him. As she was relaying these messages in her demonstration of mediumship I could see her aura all around her, tears just dripped from my eyes but her aura was amazing and I was at peace. When she said he was rubbing my head.. I knew.. These messages from the other side helped my grieving process so much. I know he is still with me and I am still his little sister. He knew if he gave that sign, I would get it. And of course, I did. Stop rubbing my head!!! I get it.
---
---
Keep your kindred spirits informed by sharing this . . .

---
---
Guest posts by Kate, an anonymous writer
---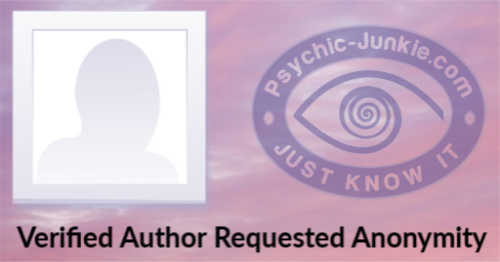 This author has chosen to remain anonymous other than first name Kate. 

About anonymous author content on this site. Sometimes the intention to tell your story is noble, and often brave, but you do not wish to offend or upset people close to you who may not be aware of the events in your article. If you want to write a guest post about something too intimate, too scary, too real, and the resulting public scrutiny would negatively affect you, I can publish it for you with an Anonymous Writer bio. However, I will need to verify your real name and that you are the author. You will grant to psychic-junkie.com an exclusive, royalty-free, irrevocable, transferable, perpetual license to publicly display your submission on psychic-junkie.com. - Ian Parkin
---