Druanna Johnston
Druanna Johnston is an accurate psychic who can get to the core of resolving your difficult situation. She will start your psychic tarot reading by not asking you a thing!
Ever had a tarot reading where it had nothing to do with your current situation? Where you only wanted quick-cut and dry to the point answers in resolving your issue? Druanna is an adept Tarot Magic Psychic adviser
As a Natural born Psychic and Trance Medium with 16 yrs experience she has guided others in issues of Love, Money, Business, Health and much more. Skilled in the Tarot, Astrology, and Numerology along with gifts of Premonition (Seeing into the future) and psychometry (Photo Readings), Druanna uses these ancient tools to tap into messages that are important for you to know in this moment. It is with these messages and insight for living she's able to help guide you on the proper path, overcoming any obstacles that may interfere with achieving your goals.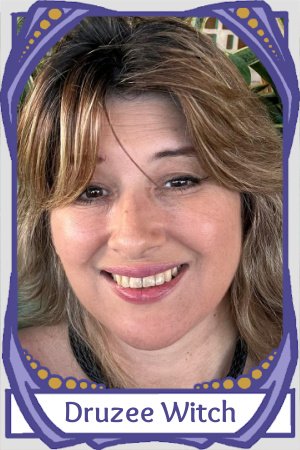 By uncovering the symbolic messages revealed in the tarot reading, hidden issues and solutions become clearer and can remove confusion brought on by negative patterns from other lifetimes. She can remove blocks and shine light on new opportunities with a fresh outlook on life through working with spirit guides. Financial doors can be opened helping you prosper with ease. With the help of ancient spirit guides Druanna can bring you closer to your destiny. You are then reawakened and inspired to follow the path that was meant for you while avoiding any obstacles with harmony and clarity. Soon your answers to life's problems can become much clearer.
Being an avid believer, and qualified practitioner, in self-healing mind powers Druanna also provides other services that can assist you in wellness, overcoming past trauma, Phobias, and  emotional problems. As well as guiding  you into creating your reality in bringing your desires forth such as wealth, abundance, love and romance.
Past Life Regression - remember your past lives to find out why you are here.
Clinical Hypnotherapy - move away from certain addictions such as smoking and drinking Overcome fears and phobias. Build your self confidence. Help with insomnia, depression, and motivational development.
Neurolinguistic Programming - NLP is is an approach to communication, personal development, and psychotherapy created by Richard Bandler and John Grinder in California, USA in the 1970s.  The work is focused on the connection between our neurological processes ("neuro"), language ("linguistic") and behavioural patterns learned through experience ("programming"). These can be changed to achieve specific goals in life.
Links for Druanna Johnston
What issues are you dealing with at the moment that you need guidance on? Let Druanna lead you away from the storm into calmer waters.
If you like this page, please share it on your favorite social channels...