Facebook Tarot Card Reading
The Facebook Tarot Card Reading Where You Pick A Free Real Card
Ian Parkin is the author of this post.
I post the latest answers to your free Facebook tarot card reading questions here. To participate you will need to know how to get this offer showing up in your Facebook feed. 
I lay out and photograph five of my tarot cards. I use many different tarot decks, so there is a variation on the intuitive energy each time. 
I've embedded the most recent free reading below.
How To Get Your Facebook Tarot Card Reading
On my post's most recent Free Facebook Tarot Card Reading image, glance over the cards (left to right) 1 + 2 + 3 + 4 + 5.
In a relaxed state of mind, think of your question and then imagine pushing your question into the heart of the crystal ball (also in the photo).
While doing so, take note of the card number that come to your mind, as if it was emanating from the crystal ball and drifting right back into your awareness.

Then . . .

Type your card choice in the Facebook Comments below the card spread image (not your question, keep that private)
Please add YOUR own magic to the mix with Page Likes and Post Shares
After reading your card I will ❤️ your comment as soon as I post the result
I will post the link back to the results which will appear on this page below
How To Set Your Facebook Notification Setting ON
Important  Steps - if you want to stay in the loop!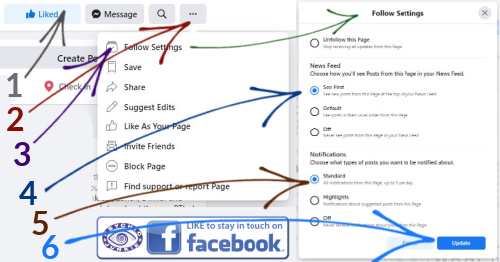 1) First LIKE this page: fb.com/PsychicJunkieWebsite 
2) Click […] click
3) Click [Follow Settings] > (opens Follow Settings tab)
4)  News Feed > Click [See First]
5) Notifications > Click [Standard]
6) Remember to press the [UPDATE] button when done!
Latest Facebook Tarot Card Reading Revealed
---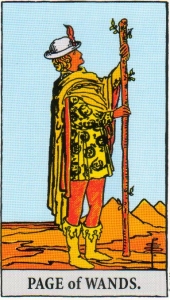 Card One
Page of Wands - Enthusiasm

Good news. Experience should have taught you how to do things in smart ways in future endeavors. Now the opportunity to put that experience into practice opens for you. Get excited yes, but do not take silly risks. Channel your enthusiasm into the most sensible of directions.

---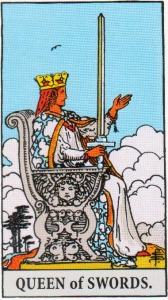 Card Two
Queen of Swords - Independent

If you are not yet in the driving seat, it may be time to reposition yourself. Much experience appears behind you. This indicates a treasury of wisdom from which you can pursue lofty goals and ambitions. But remember, when it comes to direction and leadership, it IS all about you. Lead from the heart to avoid any wrong turns.

---
Card Three
Six of Pentacles - Gratitude

If you can thankfully accept the help of another, know that you will be guided out of confusion and into certainty. It feels to me like you may be in a very muddled environment. So much going on that you cannot think. For now, don't think, just graciously accept. There is a much better place for you to be but the key at the moment is in following, not leading.

---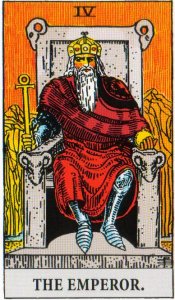 Card Four
4 - The Emperor - Authority

Ensure your strength comes from your heart, and then finely define your desire/ambition/goal while simply knowing those plans turn into reality. You can overcome visual obstacles by looking past or through them and keeping your eyes/visualizations on the bigger picture. I can see the achievement in your hands.
---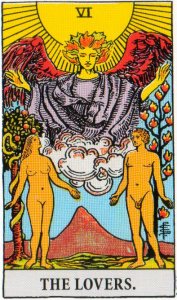 Card Five

6 - The Lovers - Harmony

I see an angel at work bringing an important part of life into harmony. There appears to be so many options that you may struggle to make a choice of your own. It is going to work out anyway. With the divine gently nudging all involved in the right direction you can be sure of a loving synchronicity very soon.
---
Earlier Facebook Tarot Card Reading
---
Card One
Two of Swords - Standstill
It may be tempting to jump to conclusions and act on negative emotion. Hold back, do not listen to innuendo, from others or your own self. Take a little time out and everything settles into brightness and calm. It may be the perfect time for a holiday, so that everything is fresh when you return.

---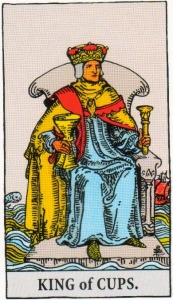 Card Two
King of Cups – Assurance

OK, there is something you have your eye on, yet you focus on what is in the way. Look past the blocks. Do not be distracted by insecurity. This is a message to be calm and determined and act in the wisest of ways. Your happiness ship does come in. So, don't worry, you are to be happy indeed.

---
Card Three
Ace of Cups - Conception

Be open and accepting of a significant but subtle sign from the universe that will bring something new and much happiness. If you are wishing for something specific, get gregariously emotional about it. Emotion (from the word esmovoir) means –  to set in motion!

---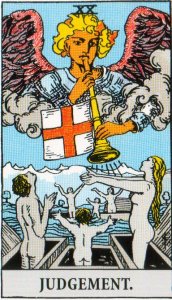 Card Four
20 - Judgement - Assessment

Pay attention in two ways. One: count upon the experience you have purposefully gained and be ready to put it to good use. Two: Listen well to outside advice offering suggestions that should greatly differ from your own ideas. Then put what you know to work in the new and surprising way to benefit greatly from a perfect match.
---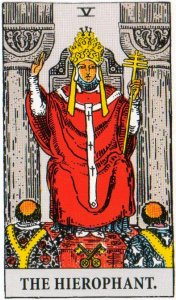 Card Five

5 - The Hierophant - Teacher

It is quite possible you feel stuck in the middle of something. You are not stuck, just perfectly placed for what is about to happen next. Enjoy the nothingness that surrounds you. The invisible, the solutions or wishes that you just cannot see, is pure potential about to become apparent. Let go of any struggle, focus on what you want to be. It will be! 
---
---
---
Important Reminder - so you can stay in the free facebook tarot card reading loop!

How to LIKE this page fb.com/PsychicJunkieWebsite
My free facebook tarot card readings provide general information and guidance. I am unable to answer individual questions personally as the process through which I connect with each client takes more time and focus.
If you are looking for specific answers please consider a personal reading direct with me, available via the links below.
Clairvoyant Readings Direct with Ian Parkin
"the predictive psychic for when real insight matters"
> Click Here To Set Up Your Appointment <
Ian Parkin is the owner and webmaster of this site and has provided professional psychic advice and coaching internationally for over 35 years.