I Predicted New Baby for September 
- by Angel Karen Ralls (Gloucester, U.K. )
I have been a tarot card reader for over 30 years, yet even I was blown away by my baby news reading. Having read for Kate many times, she asked me for a reading as she was in a new relationship. I read her tarot cards and saw that she would have surprise baby news within 6 weeks. I said the baby would be born in September. I felt it would be a girl. I then read for her boyfriend and had such a similar set of cards, it was uncanny. Six weeks later, Kate was pregnant. I was truly amazed, even though I've been psychic since I was a child. [Amelia was born on 5th September and is a really happy and beautiful little girl. She is such a happy, smiling, pretty child.] I felt so privileged to be able to pass on this wonderful news.
I'm a psychic medium, tarot reader and the author of The Realms of Heaven, A Trilogy. Book 1. Expect a Miracle. You can email me on therealmsofheaven@gmail.com

We all need a little guidance at some point in our lives, a little light to find our way through the dark times. For some, a tarot reading is that light. I understand if you are new to receiving a reading it can be quite daunting, but I am here to help you understand that tarot is not scary and can be helpful and uplifting. 
Keeping an open mind when receiving a psychic reading can be a bit difficult for some people. You may not always hear what you want to hear! I am a very sincere, honest psychic and will tell you exactly what I see. In life we always must face good and bad times and a reading that tells only good times is not a true and accurate reading. If something uncomfortable does come up for you, we will work together to figure out what's the best path for you!

I have been aware of my gift since I was a little girl. I come from a line of psychics and spiritualists on my mother's and father's side, so I have always been encouraged to harness my gift, my mum bought me my first tarot deck. 
I decided to expand to online tarot readings in 2010 after the birth of my first child. I love what I do, and I have helped hundreds of people worldwide using the tarot and my counselling skills.
I am a psychic, clairaudient, clairvoyant, clairsentient, empath, reiki master, life coach. I have been blessed to be able to help people with my psychic gift through the worst and best times of their lives. Nothing is more fulfilling to me than to be able to help people. I am also trained in counselling, mental health awareness, relationship studies, bereavement, and music therapy.
My name is Psychic Miasmine and I offer tarot readings to suit any pocket. So if you are interested in finding out more about my offers please visit my website https://psychicmiasmine.weebly.com/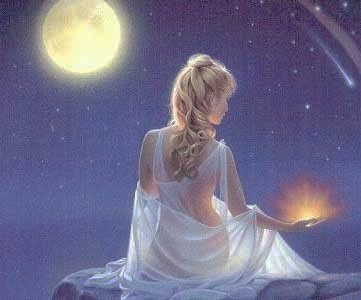 Fort Lauderdale Tarot Card Reader
What to expect at a tarot card reading? The two of you are alone. You are seated comfortably and asked not to pre-discuss your questions or concerns. Rather, she will tell you what her feelings are about you and why you have come to her. That will allow you to realize that she is not reading into anything that you are telling her. At this point the reading has begun. Next, she will discuss your concerns with you. Many times during this process you will see she has come up with answers and coping methods you may never have thought of.
Hello I am a born gifted spiritual intuitive. With over 15 years of experience as a spiritual tarot reading adviser and parapsychologist. I can help you solve all affairs of life. I am a bonded, board certified psychic with proven 90% - 98% accuracy. Specializing in relationships, I can answer your questions about: your love life, your career, your family, your past lives, your future, missing articles, how to communicate with your guardian angel, and much more. Visit me at: psychicinsouthfl.com