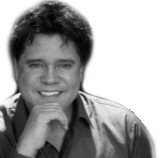 5th - Tana Hoy (no link as site tanahoy.com is not secured by https)
ATR: 992,735 (New to list)
Sites Linking In: 57 
Tana Hoy was born with a very rare psychic gift. He not only has the ability to "hear" the voices of Spirit Guides, Guardian Angels, Ascended Masters, and loved ones on the other side, but he can also see them, and talk with them!
Tana first became a famous psychic when he predicted the tragic Oklahoma City bombing on national radio – 90 minutes before it happened! Ever since then, he's been in great demand.