Best Free Email
Psychic Reading Questions
Free Email Psychic Reading Questions - What Can Really Be Answered?
By PsychicAndrew - Beverly Hills, California, USA
There are many offers out there for free psychic questions. Many of these are what I call automated, everyone gets the same answer, and many are very real.  
I personally answer free email psychic reading questions but I want to make it very clear that some things cannot ever be answered. 

It is not possible to accurately answer a question about something that has not happened yet, such as when will I get married, provided that you are not even seeing a person or in a relationship yet. The reason this cannot be answered with real accuracy is that we make so much of our future up by what we do in the present, yes our lives are not written in stone, our free will allows us to change things and that is actually the best reason for getting a psychic reading in the first place. Knowing what is happening in your relationship, romance, marriage now can help you make changes that can affect the future and make things better or keep things from getting bad.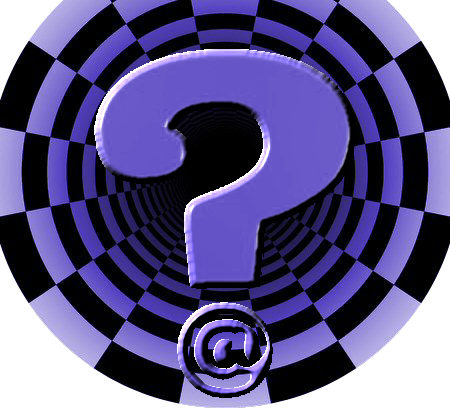 A free email psychic reading question such as what is the name of the person I will eventually marry, or when will I meet my soul mate are also questions that cannot be accurately answered because first of all we each have many soul mates and second we make our own timing with everything we do every day in our lives  However if you ask a question such as I have been seeing a man called "His Name Goes Here" and I was wondering if this is headed toward marriage right now or is he even thinking about marriage. Now that is a psychic question that can be answered many times via free email answers and I am happy to try to answer those type of questions free to help people.
Sometimes however it is not that simple, in order to answer a question such as that, or a question such as what does he feel about our relationship, things of that nature, a real voice reading is required so that I or any good psychic advisor can connect through you to the other person you are asking about and read their thoughts, feelings, and most importantly their intentions and the based on those feelings give you your answer. Sometimes however it is possible to get a hit on a question that you provide with some details names, dates, and such and answer that question right off the bat for free via email other times it just won't happen.

Asking when will I get a job is also not such a great question to answer through email, you can ask this. I just interviewed with "name of company or person you interviewed with" and was wondering if they thought I did well at the interview or, you may even ask if they will select me for the job. Those are some good questions to ask. I hope by now you're getting the idea. Remember questions about you or someone your involved with, in the present are good psychic questions to ask. It allows me or other psychics to read the persons involved and answer based on those feelings that we pick up with our gifts.

Nothing is worse than a wrong answer, no answer is better than an inaccurate answer. So make you free psychic questions easy to understand, with some detail and you will get a great result and get a real feel for the type of psychic that answers your free question.

I like to think I am a very honest and very accurate psychic, my clients seem to think so and I feel many great psychics especially the ones here are genuine in wanting to help others. I know that my main goal in reading people is to help them. So if you have a questions about your life in the now as I call it and want a free psychic email question answered I am more than happy to do so for you. Keep the answer simple and about something that is or already has happened. I do not personally believe in crystal ball type fortune cookie answers, they are just not accurate enough and the things you ask about can be very serious. You want the real truth as well not just some fairytale answer so be realistic in your free email psychic reading question. There is no replacement for a real psychic voice or even a chat readings.
Your Free Email Psychic Reading Question?
My name is psychicandrew, my clients have nicknamed me "The Romance Psychic" because love, relationships, romance and marriage questions are my specialty.

I do offer answers to a free psychic email question, not free full-on email readings but single free psychic email questions. I read via keen.com and you will need to visit my page to send and receive email from me through keen. It is free to join keen so do not worry.
If I cannot answer your free email psychic reading question I will at the very least reply to all emails, and in many cases will even send free minutes so I can try to help you. There are many great psychics that offer this as well, you happen to be on one of the best sites on the web right now for psychic resources.

Psychic-junkie.com has been a favorite website of mine for many years, I actually am always surprised when I visit and see so many clients that I read for who have gone out of their way to leave comments about me but taking the first step in getting your problems under control by asking for a psychic reading or even a psychic email question will help very much. Psychics are not miracle workers, we do not give lotto results but we are lightworkers and love helping others.
Please ask questions that are positive in nature, about you, and about others that you need to know more about. You can always find me at www.keen.com/psychicandrew

So get started now on making things better in your life and ask your free email psychic reading question today. 
Love And Light

The Romance Psychic
Some more prep tips for free questions to ask psychics
If you like this page, please share it on your favorite social channels...