Verified Authors – This page contains reviews for Jeremiah Skyler from multiple authors. I publish only the comments I can verify. – Ian Parkin
The following comments were posted to this site's psychic reviews page over several years. At time of last update, Jeremiah Skyler is no longer found on the Kasamba Psychic Network or through his own site that was listed as PsychicAnswersToday.com.
Comments and Reviews About Psychic Jeremiah Skyler
---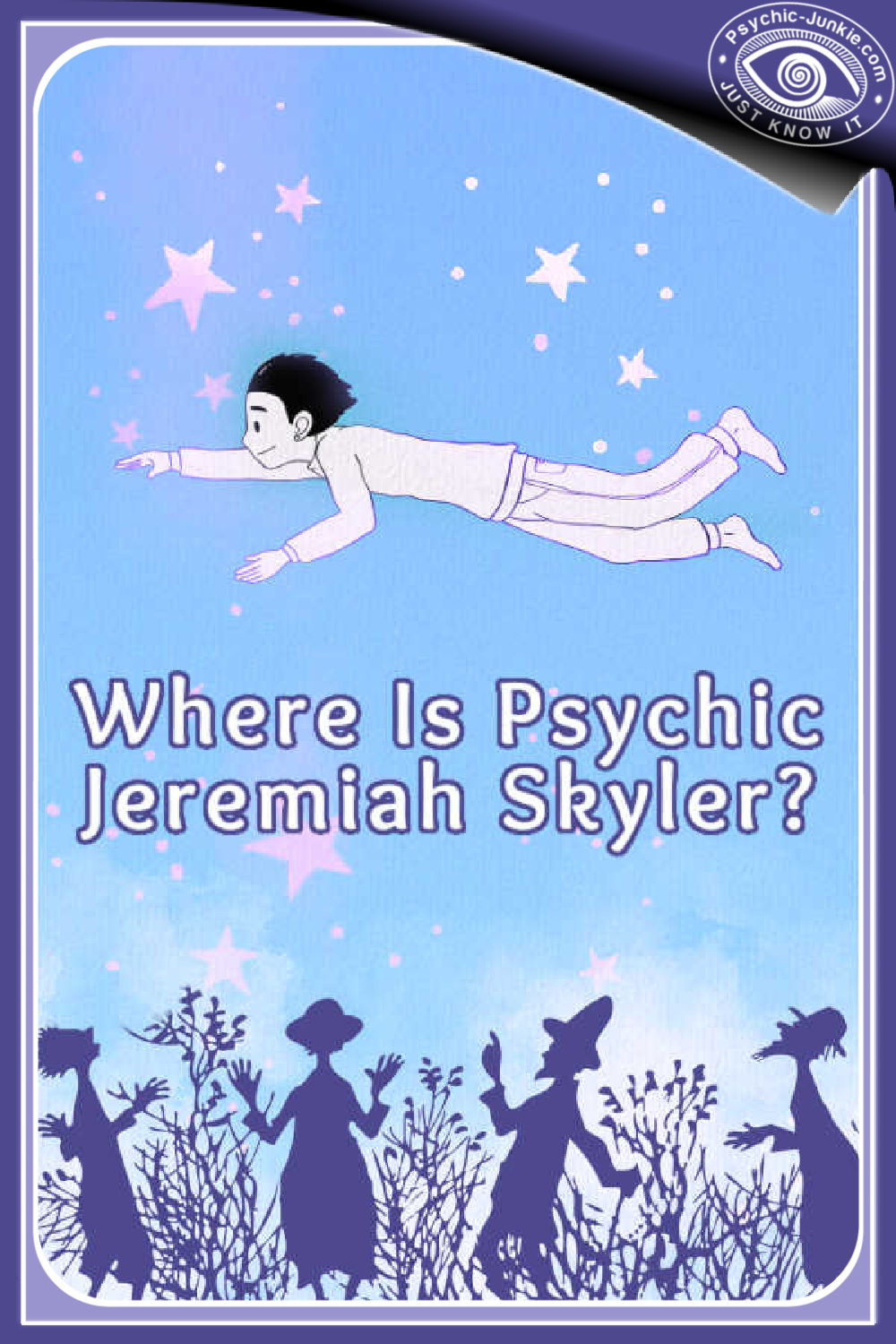 ---
Jeremiah Skyler Helped Me Escape My Abusive Husband!
by Marie (Redondo Beach, Los Angeles, CA)
I never thought that I could be a statistic... I am educated, came from a prominent family, grew up in comfort and luxury... When I was just out of college, I met a man who was several years older than me, as charming as can be, and was swept off my feet. As time passed, I found myself separated from my family, friends, and convinced that I did not need to work so that I could stay at home to learn how to be a "proper housewife". I no longer recognized myself, yet was praised for being such a "perfect wife" and kept trying to maintain that status in his eyes--soon, I was getting yelled at for the smallest things like having a cushion out of place or leaving something on the counter. I started believing that I was always doing something wrong and that if I tried harder, he wouldn't get angry with me and wouldn't get upset.
Things got worse to where my husband was getting violent and threatened to kill me if I ever thought of leaving him. I had sought out psychics and advisors in the past, but always ended up with "psychics" that would tell me that I needed to pay for "work" to be done with expensive crystals and candles and lost so much money hoping that things would get better if I paid those psychics to "clear the negative energies". Of course it never worked, and I just grew desperate and fearful because I was completely isolated, totally dependent on my husband, and on a very short leash under his watchful eye.
The last time my husband started getting violent and said that he was going to buy a gun, I knew I had to get out and by the grace of God, found Jeremiah Skyler. I told him that I needed help and didn't know what to do. Before explaining my situation, Jeremiah started laying out a plan for me, step by step. My heart raced, because I knew I finally found the person who genuinely cared for my well-being, because he knew my whole story without my saying a word, and because I knew that this was it -- if I didn't make my move, I might never have a way out. He calmly instructed me on how to gather my funds, alert the authorities, get protection with a restraining order, and where to go for safe housing. I honestly don't know if I would still be alive at this point had I not found Jeremiah or listened to his advice... it was a very bold move although well thought-out on his part, and I don't think I could ever have done it without him. Before this, every time I tried to escape, I ended up talking to a fraudulent "psychic" who only charged me and charged me and never helped me one bit. 

I am in the process of divorcing my husband and building back my life, and more importantly, my sense of self-worth. Jeremiah Skyler really gave me the hope of taking back my life and continues to guide me through these challenging and life-changing times, so I really want to share my story, because I know there are other women out there just like me, and I can only hope that they will find their way to him and ultimately to their freedom. Jeremiah Skyler can be contacted through the Kasamba Psychic Reading Network. Thank you for reading my story-- I hope it will help others know that being manipulated and abused is never okay and that there is a way out! I will gladly write an update to let everyone know how the divorce turns out so I can validate that Jeremiah has already predicted that I will be just fine and get everything that I asked for. 
---
I Had A Good Reading
 by: Crystal 
I did the email reading because I wanted to have something that I could look at later since I don't remember always what's said in a live psychic reading.  My experience is that I received a nice letter back by email around 10 hours later. There were a few good paragraphs about how psychic ability works and then he got into my questions. I feel like he gave each question a lot of attention and detail. I almost feel sort of guilty for getting it all so cheap. I feel it was a good psychic reading and I'm happy with the overall experience with Jeremiah Skyler. 
---
Jeremiah Skyler
by Randy Lewis (Huntington Beach, CA)
I had a great reading. Oddly enough, I visited his page based on the recommendations on this very site. First I took advantage of the 3 questions offer, however it wasn't $25 like someone else said on here. My point is, obviously he nailed my 3 questions or else I would not have gone back for a longer reading. Actually I've had a couple of readings with him.
This guy is sharp and very personable. I felt like he knew me. He answered most of my questions and was not afraid to say when there was something he did not know the answer to, which I think is pretty cool. Later, he wrote me an email with the question that he couldn't answer over the phone. Also, very cool. 
It's hard to get an appointment with him on the weekends so I would recommend booking something in advance. He's great though. He said things which validated that he is the real thing - I mean things about my life that are generally things I keep private. 
Lastly I'll say this... I think what I gained the most benefit from, and the reason why I came back here to post a good review, is that Jeremiah has tremendous spiritual knowledge, wisdom and insight. He gave me great advice and it was the kind of advice that I hadn't already heard anywhere else. He has an interesting point of view which I find refreshing. 
So anyway, I'm rambling now. But I just wanted to say that if you want a psychic who is accurate, kind of inexpensive and really good, check him out.
---
Jeremiah Skyler's Psychic Answers Today
by Bob (Costa Mesa, CA, USA)
Okay, at first I was reluctant to shell out money to an online psychic who only offers email readings. But then I read the numerous testimonials and decided I'd give it a shot.
About 4 hours later I get an email back to me from "Jeremiah" the psychic. He answered all 3 of my questions in a way that sort of blew my mind. I almost wondered if this were a prank because he knew things about me that I hadn't told anyone, or else they were things that... well, you'd have to be psychic to know.
Anyway, his answers were not only an accurate assessment of my life's situations, but he also provided a lot of great insight into my problems, offered excellent advice, and in one case stopped me from making what I now fully realize would have been a serious bad judgment at work.
I will definitely use this service again and I highly recommend it to anyone who does not want to spend a lot of money but wants fast and reliable psychic answers the same day.
---
Great Email Reading from Jeremiah 
by: Shaye

I never had an email reading before Jeremiah and actually never heard of them. He gave me a lot of information so I'm glad I could read it over a few times. I really liked having answers in an email. Great psychic. Very accurate, highly recommend!

---
Very Helpful & Understanding 
by: Kymmia 
I tried the email reading to see if Jeremiah would be a good fit. I thought it would be neat to have answers from a psychic and also to get a man's point of view. Detailed advice came back the same day. I was really impressed; he explained why I should change some of my patterns and what would happen if I did. Sure enough, once I started doing things differently, I got some great results. I only wish I listened sooner. Great advice from a real sweetheart.
---
---
To add answers or comments about this page please use my contact form. Please start the conversation with the heading [About Psychic Jeremiah Skyler].
---