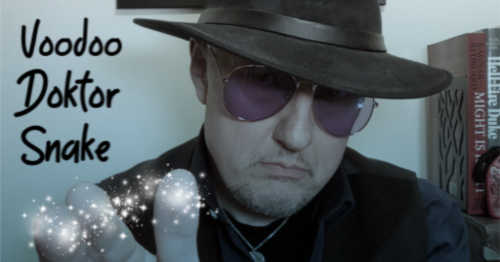 Doktor Snake is a bestselling author and provides expert voodoo spellcasting services to clients around the world.
Doktor Snake is acknowledged as one of the foremost authorities on selling your soul to the Devil at the crossroads, which he says is all about empowerment and is similar to the witches sabbat. He has also appeared on TV, radio, and media all over the globe.
Doc grew up in London. And got into voodoo after meeting a mysterious root doctor and singer from Trinidad called Earl Marlowe, whom Snake played guitar for in a band with during the 1980s. Besides music, the two would cast voodoo spells, and perform exorcisms and séances, along with other magickal ceremonies, for clients in London and other parts of the UK, and later the USA.
Website: DoktorSnake.com