Sue Treanor - Psychic Ghost Medium
Sue Treanor believes that 99% of our lives are not fated – that we are in control of our lives and it's the decisions we make which have brought us where we are today. The readings Sue gives focus on energy – she works with the auric field and makes use of the current energy trends around you. This helps you make the best possible decisions in your life. 
Sue can also help you to protect your own energy and to learn how to attract positive energy and also repel any negative energy around you.
Connecting you with your higher self (or spirit guide depending on your view point), so that you know how to listen to the information which is being passed on is also a part of many psychic sessions. We can all connect at some level, and Sue can help you to do that for yourself.
As well as being a psychic artist providing portraits of spirit guides, Sue is also involved in spirit rescue and house cleansing and works for a British Ghost Hunting company as a medium.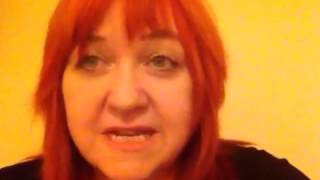 Although the main part of the hunting ghosts job is taking the public around and helping them experience the paranormal, she will often come across spirits who need to be moved on. Sue also performs this important work in private homes too.
A natural, self-taught medium, Sue has been involved in private circles, with Mia Dolan of ITV's Haunted Homes, appeared in various newspapers, Fate and Fortune Magazine and on Kerrang! Radio.
She has also made a short film on Spiritualism for the BBC's faith Website.
Read about the history of the spiritualist movement and UK Psychic Phenomenon

Sue Treanor's Links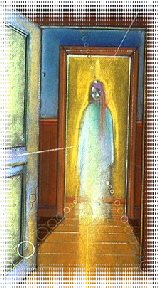 Sue's UK based Ghost Hunting tour website: FrightNights.co.uk

This site covers Sue's spooky events: DuskTillDawnEvents.co.uk
And here is Sue's YouTube Channel
With her husband Michael, Sue also runs a spiritual shop and centre in a haunted building in Evesham in Worcestershire UK. They sell crystals, books, tarot and oracle cards, jewelry, Angel Goods, figurines, and a large range of Wiccan goods.
Ghost hunters from all over the country come to Spiritus to investigate and come face to face with Colin, their resident Poltergeist.