Some reasons for choosing email psychic readings.
I am the owner, webmaster, and principal clairvoyant reader here at the Psychic Junkie Website. I deeply care about what is on your mind and how you are feeling about your future.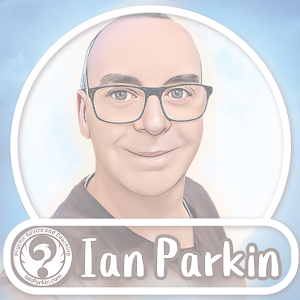 Here is my email psychic readings process:

Step 1 - Decide what level of interaction you would like.

Level 1 - $45:  A simple, one question, reading that will be answered in one email reply.
Level 2 - $60: A more interactive reading that requires more time and will receive two replies from me. You are able to reply to my first response with a further question.
Level 3 - $90: A more involved email interaction with a total of THREE replies.
Step 2 - Click on the Buy Now button below to make your payment by PayPal. This gives you a safe and secure way of paying via credit cards or your PayPal funds. I will receive notification of your payment and you will be returned to this page to ask your email question in the form below.
Step 3 - Use the Ask Ian Parkin form below. I will do my best to reply within 24 hours, but please allow 48 hours as we may have some delay due to our world time zone differences.
Skeptics will tell you that the psychic and client must be in the same proximity. That is just not true. Good psychics are not geographically challenged. The Astral plane is reachable from anywhere on earth.

Each letter of each vibrates at its own speed. Psychics can 'read' the energy vibrations in your email to them. Those who receive information by channeling, connect with Spirit Guides and transcribe insights and explicit guidance to you.

Tip: Attach your recent photo to your email psychic readings. Your psychic may be experienced with reading auras or read the energy radiating from your eyes. He/She may do a health scan, looking for any 'hot spots' that need medical attention.
What are Benefits of Email Psychic Readings?

Your psychic is not rushed when preparing an email reading. You'll profit with additional details. Alternatively, you may read and re-read your report at your leisure. 
Psychic readings by email are usually more affordable than phone or in person readings.
You compose your questions in the comfort and privacy of your home.
Connecting with a trusted psychic by email is a blessing and will be standing by the next time you have a sticky situation that needs resolving.