Empath Indigo Adult
by Julia McNeil
(Salt Lake City, Utah)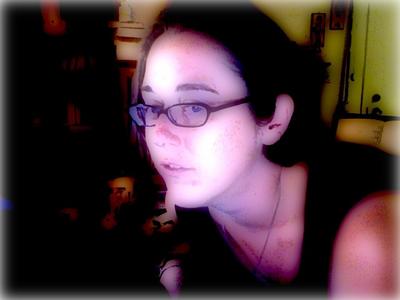 I'm an Indigo Adult
I'm a 29 year old Indigo adult (I fit 24 out of 26 on your checklist--might fit 25 if I can find balance!). I ran away from strict parents and dropped out of school at 16, ending up living on the streets till I was nearly 18. I always tested incredibly high on SAT's, ACT's, placement tests, etc., but did poorly in school.

I've always been active in charity and activist organizations, but I'm not good at dealing with stupid people, and often feel like I'm beating my head against a wall with them. This doesn't fly with most people.

My biggest problem is that I'm an empath, but I haven't been at all open about it. Most people think that I'm just agoraphobic, or social phobic, because I lead a very solitary life and don't really go out much. Really, I just feel too overwhelmed by other people's emotions and energy to spend much time out and about. My husband knows I'm an empath, and is very supportive about it, but no one else does.

Right now I'm learning techniques to shield and cleanse myself so I can have a more active, and social, life, in large part to be a better mother to our soon-to-arrive daughter (I'm due on February 23rd).

The only time I've ever felt comfortable out and about is when I've been in nature-- camping, hiking, swimming at a lake, or just wandering through forests, fields, or groves of trees. I'm comfortable with nature, and understand it. I feel nature (I really don't know how else to put it).

I can't tolerate being near mining areas or industrial plants (like Kennecott Copper, or Geneva Steel, both here in Utah less than 45 minutes driving from my place), and never have been able to. Even as a child I would cry at the sight of the deep wound in the mountain from Kennecott's copper mine, or hide in fear of the "evil" smoke and dark "towers" of Geneva Steel. Living in Utah is extremely hard for me, it's a very judgmental and intolerant place, and I'd love any ideas/techniques anyone could suggest for helping an empath survive a very hostile environment without having to just hide away from people and life.